This article first appeared in The Edge Financial Daily, on March 14, 2019.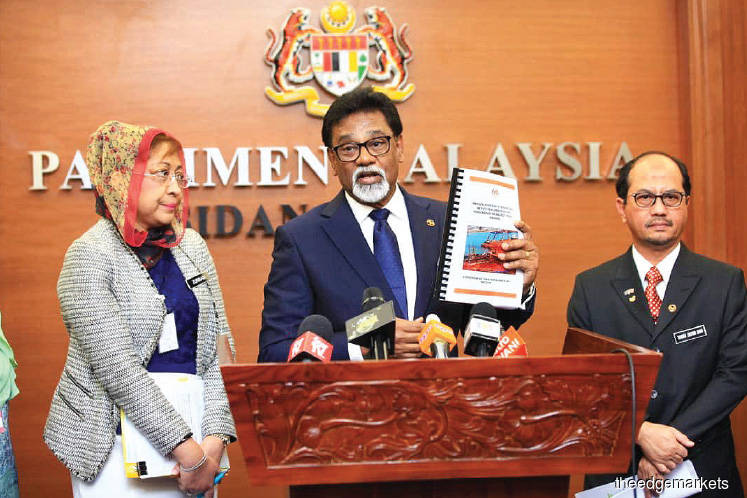 KUALA LUMPUR: Water, Land and Natural Resources Minister Dr Xavier Jayakumar has clarified that although the moratorium on bauxite mining and exporting in Kuantan will be lifted on March 31, it will not mean that mining activities can resume starting April 1.
Dr Xavier said mining activities can only be restarted after the instruction to stop bauxite mining operations issued on January 2016 is withdrawn as stipulated under the Mineral Development Act 1994 (Act 525).
"I would like to stress that the instruction to stop mining operations will only be withdrawn after all parties concerned are ready to implement and enforce the standard operating procedure (SOP) of the Pahang State Bauxite Mining and Export Activities that will ensure bauxite mining activities are operated in a sustainable manner," he told reporters at parliament yesterday.
Dr Xavier said the SOP will impose stringent requirements covering the whole chain of mining activities beginning from pre-mining, mining and post-mining stage including recovery plans, logistics and stockpile handling at the port.
"This action is taken to safeguard the sustainability of the mining industry, safety and well-being of the people and protection of the environment," he said.
Dr Xavier added that the Mineral and Geoscience Department will not issue the Operational Mining Scheme (OMS) approvals to mining licence holders until all OMS requirements are met, especially the required Environmental Impact Assessment approval.
The ministry will issue a notice on March 31 regarding the public hearing which will be held with all stakeholders including non-governmental organisations related to the environment, local people and the general public on April 14 in Kuantan, via its website and the mass media.
On Feb 18, Dr Xavier announced that the moratorium on bauxite mining and export would not be extended beyond March 31. The current moratorium has been extended on nine occasions since it was first introduced in early 2016 after environmental pollution caused by the mining activities became rampant.