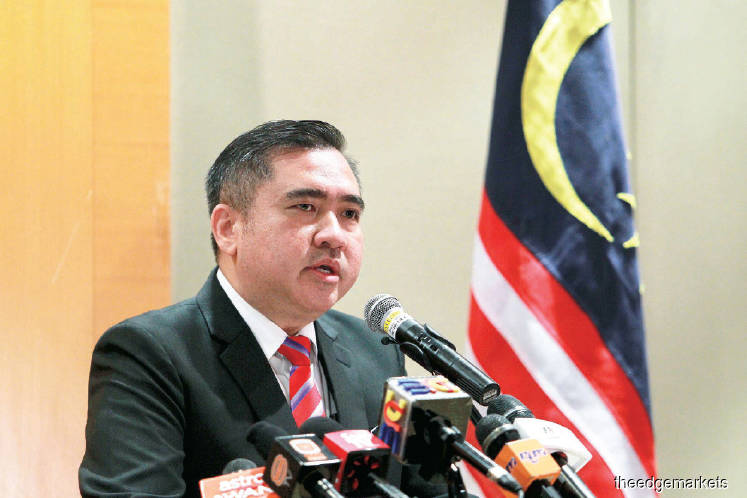 SEREMBAN (April 21): Prime Minister Tun Dr Mahathir Mohamad's visit to China beginning on Thursday will focus on attracting investment in three sectors, says Transport Minister Anthony Loke Siew Fook.
Loke, who will accompany the prime minister, said besides the three sectors, attention will also be given to wooing investment in shipping, noting that the main agenda is the promotion of Malaysia's palm oil industry in the republic.
"We want to attract investments from China in various sectors. What is important is we want them to build their factories here in various industries. We are confident that the good bilateral relations between us will boost investment opportunities in our country.
"We cannot deny that China is a great economic power now, so like it or not we need to attract their investment. They can provide many bilateral trade and investment opportunities for us.
"Secondly, we export raw materials, palm oil, commodities and the like, and thirdly, we can attract more  Chinese tourists to Malaysia. So these are the three sectors we want to continue to promote, and I'm confident these efforts would enhance our country's economic performance," he said here tonight. 
He was speaking to reporters after launching the Harapan sports carnival for the Ampangan state constituency. Also present were Ampangan assemblyman Dr Mohamad Rafie Ab Malek, who is also state Investment, Industrialisation, Entrepreneurship, Education and Human Capital Committee chairman.
Loke, who is also Seremban MP, said Malaysia collaborates with China in many fields including railways, citing a rolling stock centre in Batu Gajah, Perak.
"We also want to collaborate more in shipping, including in further improving our ports' performance.
"But what we stress in our collaboration with China is that locals are given opportunities, that's why for the East Coast Rail Link (ECRL) project, we want to raise local participation," he said, noting that the revised ECRL deal increases Malaysian companies' role to 40 per cent of works.
Dr Mahathir is making a four-day visit to China beginning on Thursday for the Belt and Road Initiative (BRI) Forum in Beijing, where he will speak at a discussion and a high-level meeting.
He will also meet with Chinese President Xi Jinping, Prime Minister Li Keqiang, and business leaders.