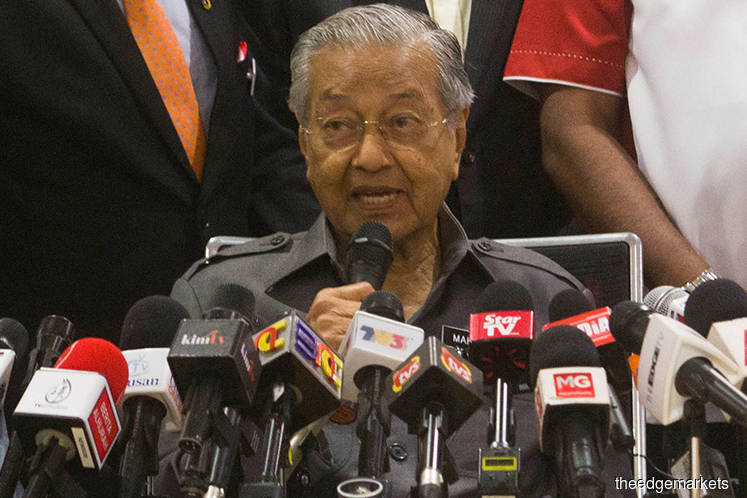 KUALA LUMPUR (Jan 14): Pakatan Harapan (PH) chairman Tun Dr Mahathir Mohamad has dismissed allegations that party funds were used to hand out money to PH supporters for the upcoming Cameron Highlands by-election.
"PH has never given out handouts to anyone," the prime minister told reporters after the launching ceremony of a composite gas product here today.
Dr Mahathir noted that money handed out by the PH-led government was for its intended purposes and had nothing to do with the PH coalition. "If the government provided money then it's by them. In that case, everyone gets money," he added.
He was responding to allegations of party bribery, after photographs showing a woman clad in a PH T-shirt purportedly handing out money became viral on social media over the weekend.
The party's assistant head of Jelai Pakatan's operation centre, Arvind Bharet, had since clarified that workers were giving petrol reimbursements to its volunteers in the said photographs.