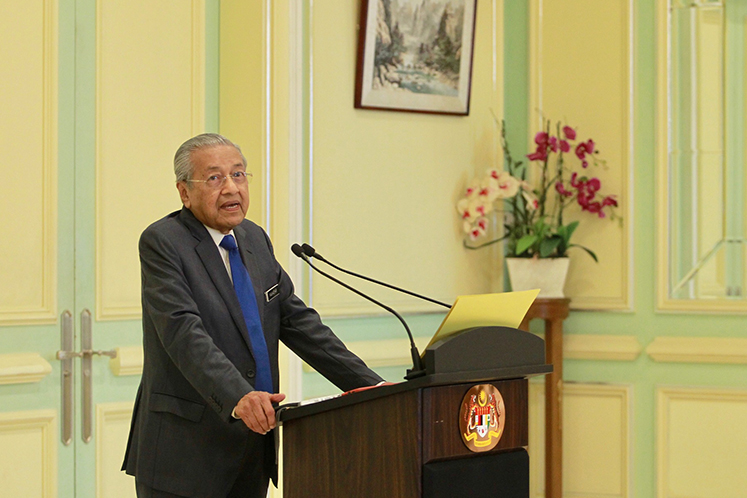 KUALA LUMPUR (April 9): The Bill to amend the National Security Council Act 2016 will provide some barriers to the power of the Prime Minister, said Tun Dr Mahathir Mohamad.
This is because under the existing Act, the Prime Minister has almost absolute power during an emergency, explained the premier.
"If you give that power to the Prime Minister, it is possible for him to declare a certain area as a security area.
"And in that area he can arrest people without bringing [them] to the court, and if [the arrested person] dies, there will be no enquiry," said Dr Mahathir.
"So you are giving the Prime Minister the power of life and death over people. This is terrible. The Prime Minister should not have that power.
"The power to declare an emergency [should be] with the King, of course with the advice of the [Council]. At least there are certain barriers," he added.
The Bill to amend the National Security Council Act 2016 was tabled for first reading today.
Among the amendments were provisions to shift the power to declare security hot spots in the country from the Prime Minister to the Yang Di-pertuan Agong.
The Yang Di-pertuan Agong will hold the right to make such declaration at the advice of the National Security Council (NSC), the Bill said.
It also underlined switching from Prime Minister to the NSC for the purposes of making regulations under the Act, including control of movements and actions in any security area during the period of the declaration.
Also included in the Bill is an amendment to increase the term of imprisonment for any attendees of NSC meetings who is found to disclose information from the meeting, to five years from two years presently.