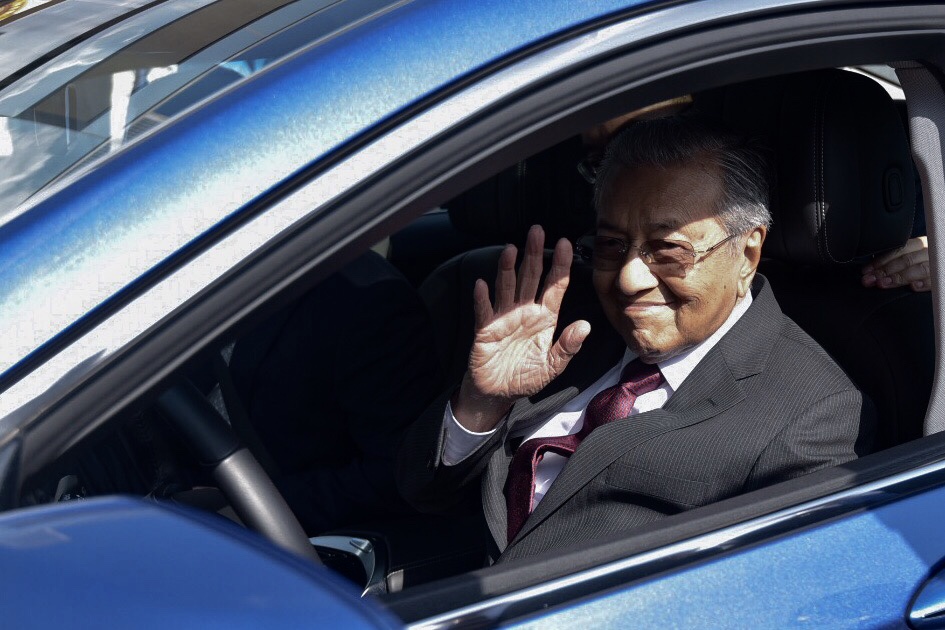 HANGZHOU (Aug 18): Prime Minister Tun Dr Mahathir Mohamad acknowledges that China's homegrown carmaker Geely Group Holdings Ltd, which owns a 49.9% stake in Proton Holdings, has proven itself in terms of technologies and quality.
 
Having Geely on board will help Proton accelerate the latter's improvement, said the prime minister, as he noted that the automotive industry is highly competitive and players are competing on technologies and quality.
 
Speaking at the press conference after witnessing the signing of a heads of agreement between Proton and Zhejiang Geely Holdings Group (a unit of Geely Group Holdings Ltd) today, Dr Mahathir said Geely has overtaken Proton, although the latter has a longer history.
 
"There is tremendous improvement in the quality of the Chinese cars over the years. When Proton started in 1983, Geely was nowhere [to be seen]. We sent six Proton cars here at that time," said Dr Mahathir, who is on a five-day official visit to China.
 
The heads of agreement signed by Proton and Zhejiang Geely is to form a joint venture for Proton to sell its cars in China. Proton intends to set up a plant in China for the plan.
 
Dr Mahathir said one reason Proton has not been able to expand its export market is mainly because Proton cars are not Euro 5 compliant.
 
Meanwhile, according to him, Proton's difficulty in entering the Chinese market was mainly because Proton does not produce left-hand drive cars. On top of that, he said the cost of production was lower in China compared with Malaysia.
 
In response to question raised by the Chinese media on the government grant given to Proton, Dr Mahathir said it is common practice worldwide for governments to help industries that are in their infancy, and that Malaysia is not the only country that practises it.
 
In his opinion, the grant given to Proton previously was "minimum'. It was too little and, as a result, Proton's R&D activities were hindered.
 
The prime minister, who has been passionate about developing the domestic automotive industry at home, also admitted that the Malaysian market is not big enough for a national car to achieve economies of scale, as others do in their respective home markets.
 
Nevertheless, he reiterated his view that the government has not given the support that Proton needed. "There was not enough government support."
   
Geely took the opportunity during Dr Mahathir's visit to the automaker's headquarters today to showcase to him its in-house technologies and its latest models. The 93-year-old prime minister got to test drive three of the latest models in the Geely stable. He also met up with Malaysian Proton staff who have been sent here for training.
 
This is the second day of his official visit to China. Dr Mahathir met Alibaba Group's Jack Ma this morning.
 
Dr Mahathir will be taking a high-speed train to Shanghai, before he heads off to Beijing tonight.