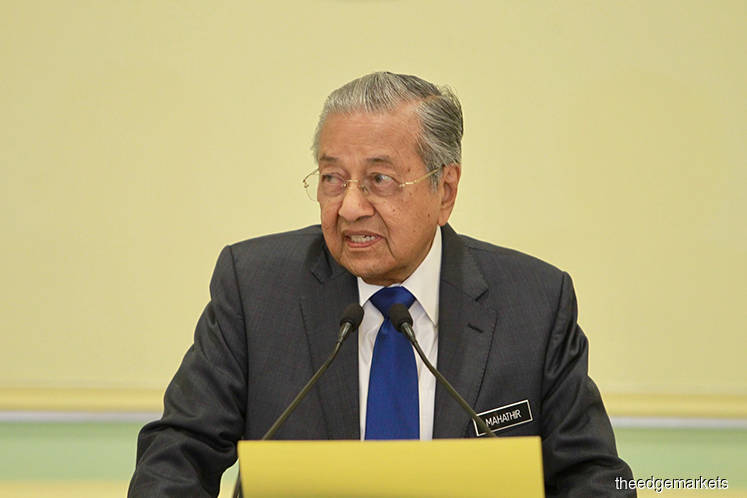 PUTRAJAYA (June 11): The press briefing after the government's third meeting of the Economic Action Council in Putrajaya today took an interesting turn when a non-economic question was posed to Prime Minister Tun Dr Mahathir Mohamad.
He was asked if he was aware of lewd video clips going around that depicted two naked men in bed, one of whom supposedly looks like "someone in his cabinet".
In response, he said: "I don't know. I just heard about it. I have to read up (on the reports). You can give me a briefing if you like."