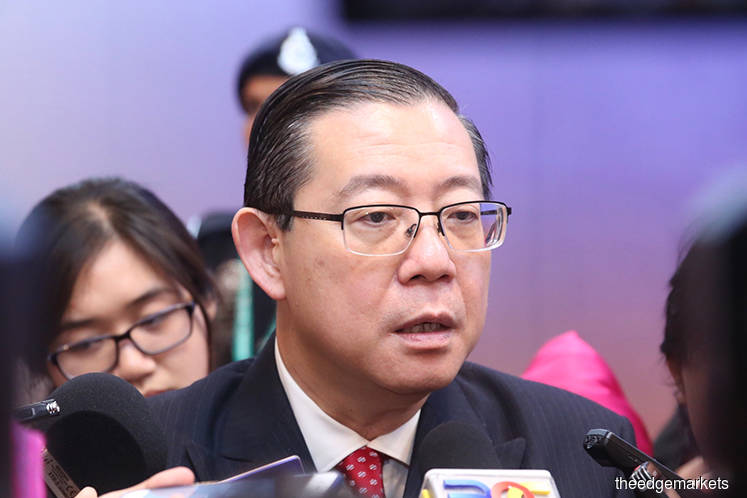 KUALA LUMPUR (Jan 29): Finance Minister Lim Guan Eng said he was advised to not make any statement on the RM81 billion East Coast Rail Link (ECRL) project for now after meeting Prime Minister (PM) Tun Dr Mahathir Mohamad earlier today.
"I have met PM Tun (Dr) Mahathir today. He has suggested that I do not make any statement for the time being," he told reporters at a press conference today after launching a RM1 billion fund established by Bank Negara Malaysia to facilitate lower income earners to purchase affordable homes nationwide.
This came after Dr Mahathir urges the public to be patient and wait for a statement from Lim about the project's fate yesterday.