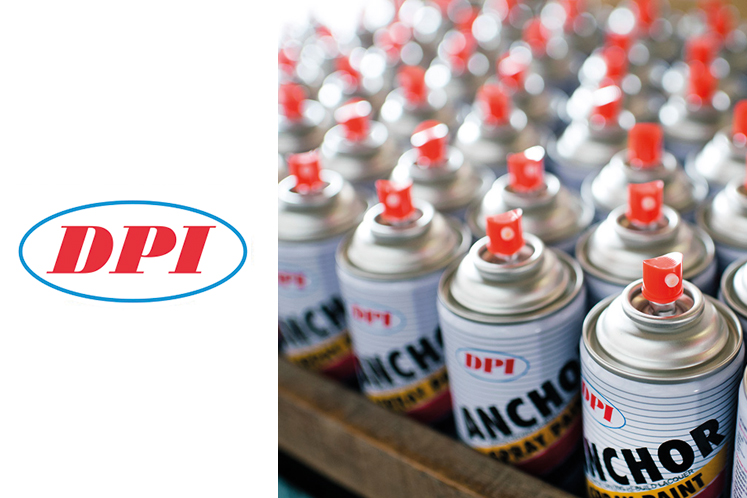 KUALA LUMPUR (May 10): DPI Holdings Bhd plans to expand its aerosol manufacturing business into China by partnering with Chen Junxiong and Li Feng Ming.
DPI executive chairman and managing director Peter Chai said the collaboration is in line with the ACE Market-listed company's intention of expanding its geographical footprint and industry presence in the aerosol manufacturing business.
In a filing with Bursa Malaysia today, DPI said it had today entered into a memorandum of understanding (MoU) with the duo to form a joint venture (JV) company in China.
"We believe this MoU will enable us to leverage on the best practices, technical, products and market knowledge of aerosol manufacturing in China, from the JV partners. The prospective combination of local and overseas manufacturing bases will allow the DPI group of companies to expand the scale and scope of aerosol product offerings to service a wider range of domestic and overseas customers," said Chai in a separate statement.
Under the collaboration, the JV company will explore and identify an aerosol business in China to be purchased. Upon completion of the acquisition of the aerosol business by the JV company, DPI will then invest in the JV company by subscribing for new shares representing 51% equity interest, it added.
"The MoU is valid for three months or upon the execution of the definitive agreements," said DPI.
"Further developments will be announced in due course," it added.
DPI shares closed down 0.5 sen or 2.78% at 17.5 sen today, or 30% discount to its initial public offering price of 25 sen apiece in January. This brings a market capitalisation of RM85.18 million, with 337,800 shares done.