This article first appeared in The Edge Financial Daily, on April 2, 2020.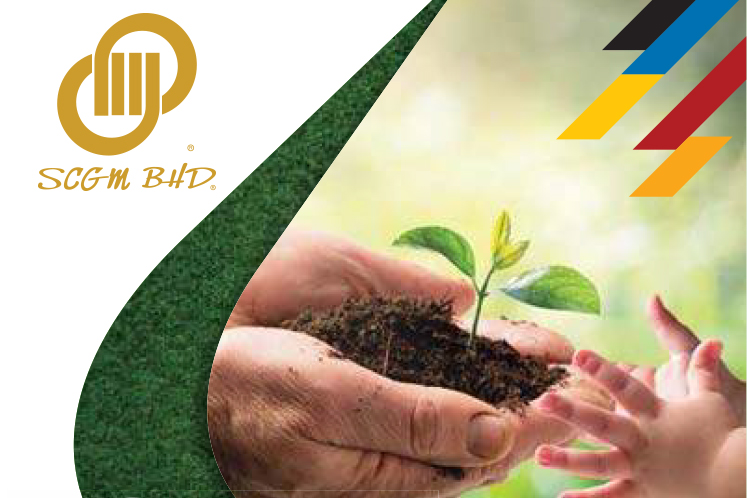 SCGM Bhd
(April 1, RM1.23)
Maintain trading buy with an unchanged target price of RM2.20: We attended a conference call on Tuesday (yesterday) hosted by SCGM Bhd's management with more guidance on the newly established healthcare protection gear business obtained. With a relatively small capital expenditure (capex) of RM1 million, production of the face shields and face masks can potentially generate up to RM4 million in sales per month despite the manufacturing plant only operating at a maximum utilisation level of 50% during the movement control order (MCO) period. Meanwhile, the company is likely to see huge savings from resin costs in the coming months given the current low oil prices, which will further translate into margin expansion for the group.
In the third quarter of financial year 2020 (3QFY20), resin cost softened by 19% year-on-year and 20% quarter-on-quarter. The spot price for Southeast Asia polyethylene has been holding around US$850 (RM3,698)-900 per tonne, still considerably lower than its recent 10-year peak of US$1,680 per tonne in 2013. Given the recent collapse in oil prices to the lowest levels since November 2002, resin cost, which makes up nearly 60% of the group's operating cost, will also drop subsequent to the softer oil price movements. It is worth noting that the group is holding up to three weeks of resin stocks and currently only adopts spot purchases which will see it benefitting from the cheaper resin cost immediately. Our sensitivity analysis shows that for every 10% decline in resin costs, it will potentially bring down the group's operating expenses by about 6%.
Since February 2020, the company has allocated RM1 million in capex to purchase five new ultrasonic sealing machines for face shields and one new face mask machine. The face shield machines can produce up to 21,000 units/day while the face mask machine, which will arrive by mid-April, has the capacity to produce up to 50,000 pieces/day. Despite having no contractual agreement for the orders, the group is currently sitting on one month of backlog orders. It mainly supplies to all local hospitals and pharmacies. Since Feb 18, the group has recorded sales of RM2.9 million from the face shields. Given the minimal investment cost, we see attractive double-digit profit margins from this new business segment. As of now, we have not imputed the new earnings contribution into our FY20-22 earnings projection as yet.
The implementation of the MCO by various countries due to the Covid-19 pandemic has driven up demand for its customised food and beverage packaging products, namely, ready-to-eat trays, meat trays and salad bowls.
The company has no issue with the raw materials as it has sufficient resin stocks. In fact, resin production is uninterrupted given its essential status. It also has little logistics issue given the restricted movements. — PublicInvest Research, April 1