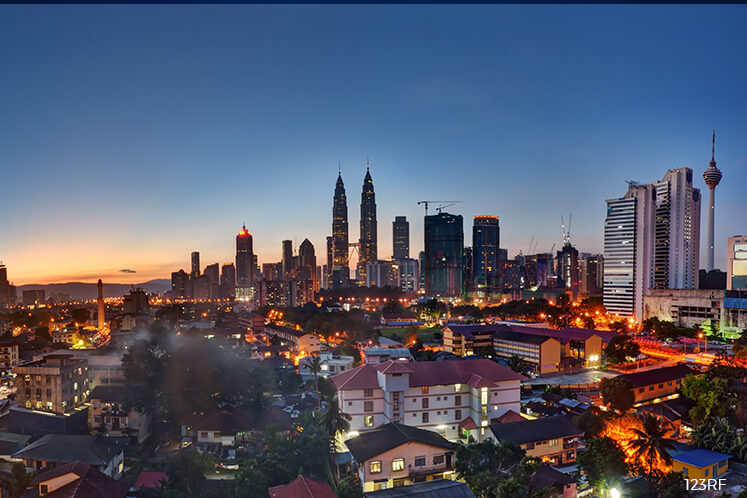 KUALA LUMPUR (Nov 8): Malaysia's downtrodden property stocks have emerged from a nine-year trough, but the recovery may be short-lived, some market watchers warn.
The Bursa Malaysia Property Index has climbed 2.8% in November, rebounding from four months of losses, thanks to a government measure aimed at reducing an oversupply of real estate. But the move to allow foreigners to buy cheaper homes may not be enough to sustain a revival, according to Areca Capital Sdn.
Overall, sentiment will remain subdued as a series of stricter bank lending rules continue to make it hard for some buyers to get mortgages, said Danny Wong, chief executive officer at Areca Capital.
"The demand is not as strong as before, and the end-financing cannot help," said Wong. "Because of that, the overhang is there. Developers' margins are depressed, and liquidity is stuck. The end-financing must be improved and the prices must be reasonable."
Unsold Units
The government lowered the threshold for foreigners looking to buy high-rise urban properties to RM600,000 ($145,000) from RM1 million starting next year. The move will help clear inventories, but the impact may be limited as the incentive only applies to selected developments, according to an Oct. 24 report from UOB Kay Hian.
Malaysia is stepping up efforts to address the overhang after the number of unsold residential units rose 1.5% to 32,810 units in the first half from a year earlier. Finance Minister Lim Guan Eng warned banks they could face action for rejecting mortgage applications without reason and touted crowdfunding as an alternative mode of financing for house buyers.
The Bursa Malaysia Property Index has dropped almost 12% in 2019, the worst performance among sector gauges. It's on track for a second year of declines after falling by the most in a decade in 2018.