This article first appeared in The Edge Financial Daily, on April 4, 2019.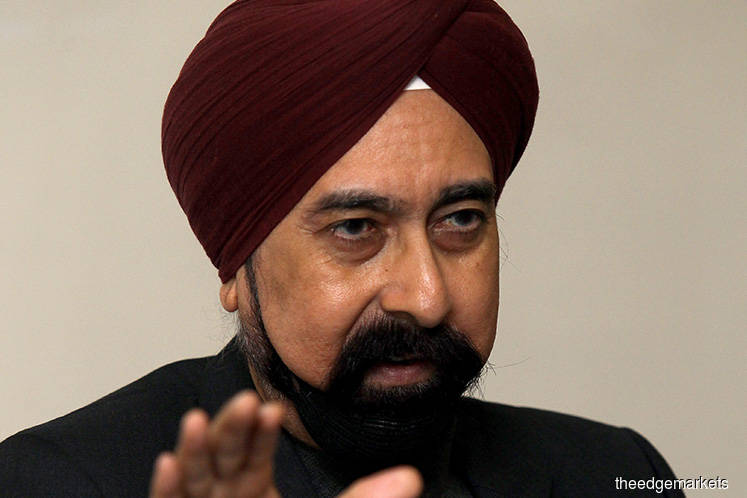 KUALA LUMPUR: Just because a supposed "donation" or "contribution" has been received, it does not mean it is not taxable, said tax consultant Dr Veerinderjeet Singh, who is the chairman of Axcelasia Inc.
If the amount received is in exchange for services rendered or provided in the country, then the sum is considered a form of payment or commission, thus making it taxable, Veerinderjeet said.
He was asked to comment on reports that former prime minister Datuk Seri Najib Razak had claimed that political contributions are not taxable under the law, in response to news that he had been slapped with a RM1.5 billion tax bill.
"The fact that the payment is [from] overseas doesn't mean it is exempted. If you did the services overseas and got the payment overseas, then yes ... you're exempted because it is considered overseas income," Veerinderjeet told reporters on the sidelines of the Malaysian Tax Conference 2019 yesterday.
"Income is taxable as long as it is derived from the country, not received in the country. Derived in the country means you've done most of the work to generate that income here," he added. "It doesn't matter that it is paid overseas," he explained.
That means that if the services are rendered in the country but the payment is made overseas, the amount will still be taxable here, he added.
He said the Inland Revenue Board (IRB) has to establish a clear tax structure on the matter. "But, I think they have. If not, they wouldn't have raised an assessment [of the former premier]."
Notably, in a Facebook post on Monday, Najib wrote that political contributions, including from the ministry of finance of Saudi Arabia, are not subject to or taxed under the law. He also said income derived from foreign countries is not taxable under the law.
The Edge Financial Daily reported on Monday that the IRB had slapped Najib with an extra tax bill of around RM1.5 billion for 2011 to 2017, and the amount is on top of what Najib had paid based on his declared income for those seven years.
The report, citing sources, said the IRB had assessed that Najib had not declared taxable income of close to RM4 billion for the period, including the infamous RM2.6 billion that Malaysian and US investigators say originated from 1Malaysia Development Bhd.
IRB CEO says he is bound by secrecy provision
While Najib has acknowledged that he had been slapped with an additional tax bill by the IRB, its chief executive officer Datuk Seri Sabin Samitah declined to comment or confirm how much Najib had been asked to pay, saying he is bound by the "secrecy provision".
"Maybe, you can ask Datuk Seri [Najib Razak] about it. I can't comment on it at the moment. We are not allowed to discuss individual tax matters with the public," he said when met at the tax conference.
When asked if foreign donations cannot be taxed, Sabin said: "I can't comment at the moment. I can't generalise. We are on a territorial basis, but it depends on a case-by-case basis." Najib has similarly declined to confirm if the tax bill he received amounted to RM1.5 billion. He only told reporters in Parliament on Monday that he would be seeking a review of the "very unjust" action.
Najib also said he would present evidence to show that the huge sum of money he had received was a donation.