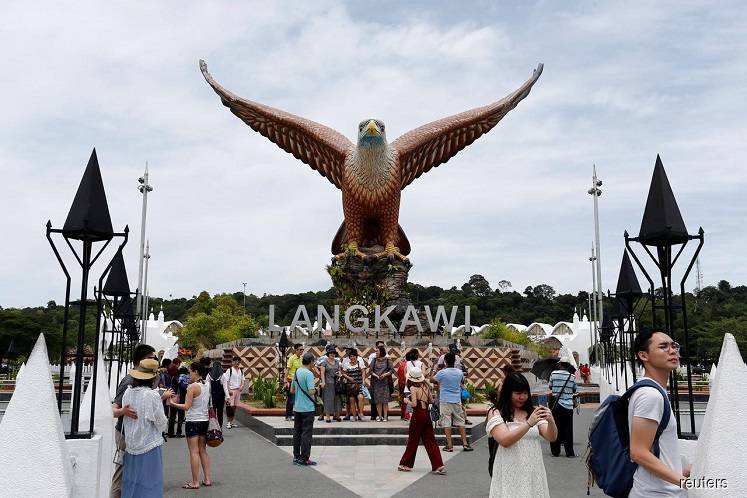 KUALA LUMPUR (June 30): Malaysia's domestic tourism expenditure continued to register a double-digit growth with an 11.5% increase to RM103.2 billion in 2019.
In a statement today, the Department of Statistics Malaysia (DOSM) said this was the fourth consecutive year of double-digit growth.
Chief Statistician Malaysia Datuk Seri Dr Mohd Uzir Mahidin in his review said the increase for the value of total domestic tourism expenditure in 2019 surpassed twofold over the seven years.
"The growth was driven by the increase of spending by tourists and excursionists, registering RM67.9 billion and RM35.3 billion respectively.
"Shopping registered the highest share of total expenditure made by a domestic visitor for his or her trip with a share of 37.8%," he said.
DOSM said the number of domestic visitors rose to 239.1 million last year, with a growth of 8.1%.
It said the increase in domestic visitor numbers was supported by the growth of excursionists and tourists at 8% and 8.3% respectively as compared to 2018.
In terms of the volume of total tourism trips, domestic visitors undertook 332.4 million trips within the country whereby 42.3% of total trips were for visiting relatives and friends.
"This trend is in line with the tradition of Malaysian citizens in returning to their hometowns during the festive celebrations," it explained.
Mohd Uzir also said the state of Selangor was the most visited state by domestic visitors in 2019, which accounted for 33.6 million visitors, followed by Wilayah Persekutuan Kuala Lumpur (22.6 million), Sabah (22 million), Perak (21.1 million) and Sarawak (19.8 million).