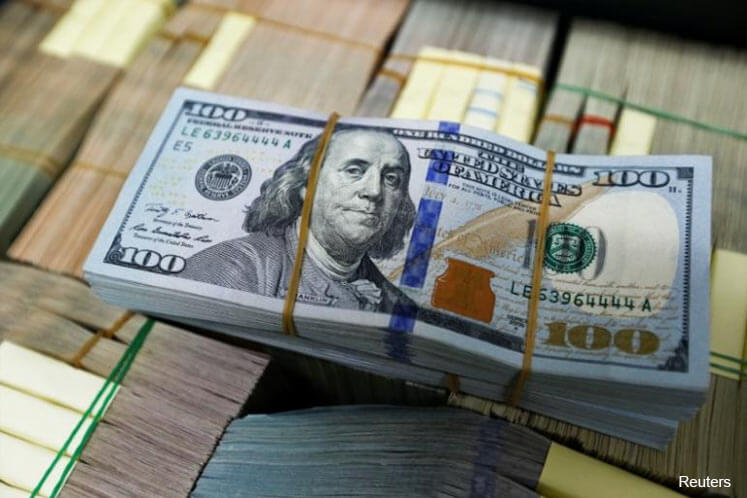 TOKYO (March 7): The dollar held onto gains on Tuesday, lifted by the Federal Reserve's near-certain March rate increase, while political uncertainties over the French presidential election weighed on the euro.
The dollar edged up against a basket of six major peers to 101.68, after retreating to a one-week low of 101.22 on Monday.
The dollar was supported by expectations the Fed was almost certain to raise interest rates at its meeting next week. Fed Chair Janet Yellen said on Friday raising interest rates this month would be appropriate, if jobs and inflation data hold up.
However, some analysts say the dollar would not see a further rally unless U.S. President Donald Trump announces detailed economic policies.
"The dollar is not likely to gain further against the yen, with an expected range around 111 to 115 yen during March," said Masashi Murata, senior currency strategist at Brown Brothers Harriman.
"Investors are seeing difficulty for Trump to immediately legislate tax cuts and infrastructure spending. But they can't sell either because the March rate hike is highly likely," added Murata.
The euro last stood at $1.0579, dropping from a two-week high of $1.064 touched on Monday.
Scandal-hit Francois Fillon won his party's backing on Monday, hours after a former French prime minister Alain Juppe ruled out his election bid.
A poll on Friday had shown that if Juppe replaced Fillon as the center-right candidate, he would likely win the election's first round, with centrist candidate Emmanuel Macron coming second - a scenario that would knock far-right leader Marine Le Pen out of the race.
Party leaders swung behind Fillon despite allegations that he had misused public funds. Challengers failed to convince him to step down voluntarily and could not agree on an alternative candidate.
The dollar edged up 0.1 percent against the yen to 113.94 yen after falling to a one-week low of 113.53 yen on Monday as geopolitical uncertainties prompted investors to buy the perceived safe-haven Japanese currency.
News that North Korea had fired four ballistic missiles, as well as Trump's unverified claims that his predecessor, Barack Obama, had wiretapped his correspondence from Trump Tower, spurred yen-buying on Monday. - Reuters