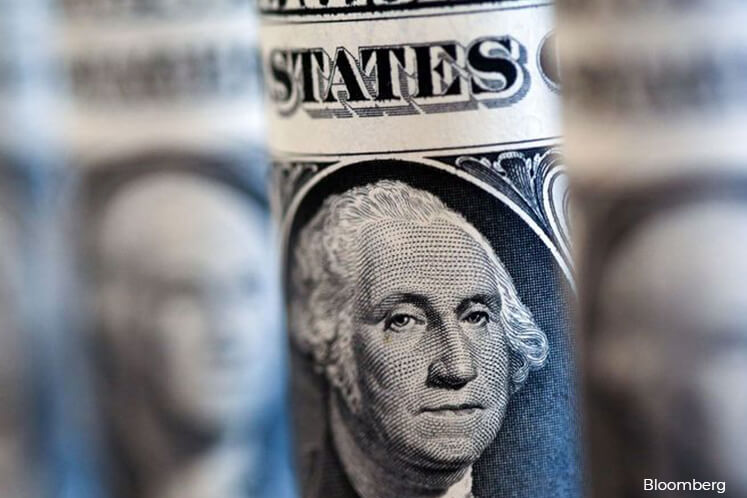 LONDON (March 23): The US dollar held under US$1.08 per euro for a second day on Thursday as investors awaited a vote on Republican healthcare plans seen as a litmus test of President Donald Trump's ability to legislate in Congress.
With several major currency pairs steadying after a week of losses for the US dollar, the biggest mover was Australia's dollar, down half a percent on the back of nerves in China's money market and a slump in prices for its iron ore exports.
The immediate focus was on the results of the European Central Bank's final short-term funding programme (TLTRO), due mid-morning in Europe, and a UK retail sales number that follows three months of weaker surveys.
After losing 3.5% in the past 10 days, the US dollar was roughly steady at 111.19 yen. It gained 0.1% to US$1.0786 per euro but was flat against the basket of currencies used to measure its broader strength.
"We have a holding pattern ahead of the healthcare vote tonight," said Richard Cochinos, European head of G10 currency strategy at Citi in London.
"It is a critical vote for how the macro community views the outlook. If they cannot get this done, then it will be difficult to adjust the tax overhaul. It puts everything in question and we may well see the dollar below 110 yen."
The greenback surged higher after Trump's election last year on expectations of tax changes that would see billions repatriated to the United States and allow the White House to spend more, boosting growth, inflation and interest rates.
That faith has evaporated steadily since the turn of the year and the US dollar has fallen against all of its major peers in response.
With global equities buffeted by a range of concerns this week, Wall Street on Tuesday suffered its worst day since Trump's election.
The yen has also gained as Tokyo dealt with a political scandal involving Prime Minister Shinzo Abe, facing questions about his ties to a nationalist school involved in a murky land deal.
"If the situation over the prime minister's dealings with the school remains unresolved, the yen could gain further against the dollar," said Yukio Ishizuki, senior currency strategist at Daiwa Securities.
UK retail sales are expected to rise for the first time in four months in monthly terms, easing some of the concerns around softening consumer spending that have afflicted sterling in the past month.
A higher inflation reading on Tuesday, and the US dollar's weakness, helped the pound to a 1-month high of US$1.2517 in early European trade. It had pulled back off that to US$1.2486 by 0850 GMT.