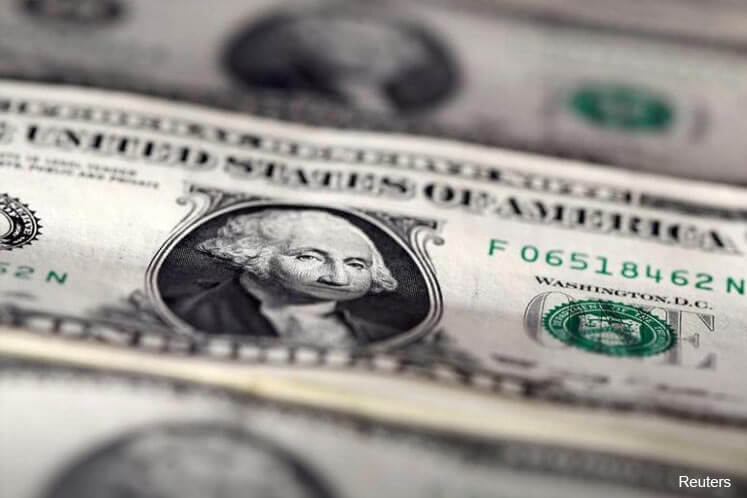 NEW YORK (March 21): The dollar dipped to a near-four month low against the Japanese yen on Tuesday, as concerns about how quickly the Trump administration can implement pro-growth policies pushed stocks lower and kindled safe-haven demand for the Japanese currency.
The dollar fell 0.9% to 111.55 yen, its lowest since Nov 28. The dollar index, which measures the greenback against a basket of six major currencies, dipped below the 100 level for the first time since Feb 7.
"The current and ongoing breakdown in the U.S. dollar is representative, driving some short-term and nascent deleveraging of legacy 'reflation' trades, with DXY through the psychological 100 level," said Charlie McElligott, managing director and head of U.S. cross-asset strategy at RBC Capital Markets.
The S&P 500 S&P 500 dropped more than 1% for the first time since October. U.S. Treasury yields fell to three-week lows.
"There is certainly some interplay between all these factors that is supporting the yen," said Erik Nelson, a currency analyst at Wells Fargo in New York.
The greenback has been under pressure, after comments from the U.S. Federal Reserve last week disappointed dollar bulls.
"It's probably going to take some sort of meaningful change in expectations around monetary or fiscal policy to revive the dollar and set it back on a strengthening trend," Nelson said.
The upcoming French elections helped the euro and weighed on the dollar after centrist Emmanuel Macron's performance in a televised debate boosted a view that he would win the presidential race over the far-right's Marine Le Pen.
Bullish bets on the dollar spurred by Donald Trump's U.S. presidential win and his pledge on tax cuts, deregulation and infrastructure spending last November have been fully unwound, Bank of America Merrill Lynch currency strategist Myria Kyriacou said in a note.
The euro rose to its highest level since Feb 2 of US$1.0819.
The prospect of anti-European Union, far-right candidate Le Pen delivering a surprise election win has rattled French bond markets this year and is a key source of political uncertainty for the euro.
"Any news between now and the French election next month that suggests fading risk of a Le Pen victory would probably be supportive of the euro," said Omer Esiner, chief market analyst at Commonwealth Foreign Exchange in Washington.
Sterling jumped 1.1% to its highest level in three weeks, after data showed British inflation in February above the Bank of England's 2% target for the first time since the end of 2013. This was seen as boosting chances for a rate hike from the BoE.