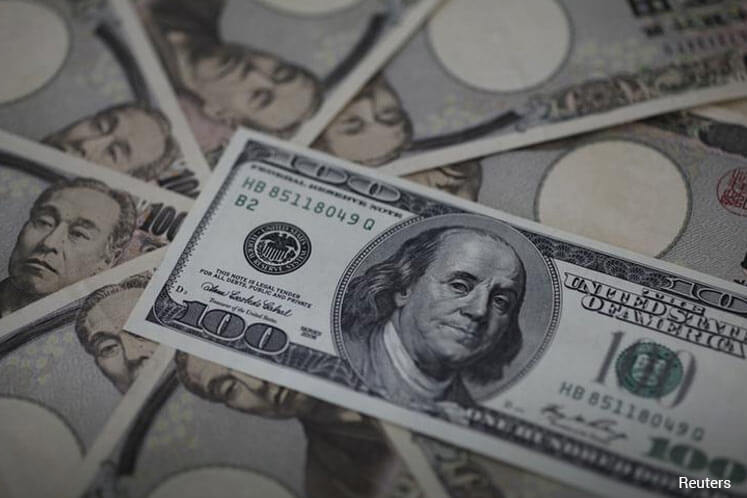 TOKYO (April 5): The dollar regained some traction against the yen in Asian trade on Wednesday, but remained under pressure after North Korea fired a ballistic missile into the sea.
The launch, which came just ahead of a summit between U.S. and Chinese leaders, underpinned demand for the perceived safe-haven Japanese currency, which tends to gain in times of geopolitical tension or risk aversion.
The dollar got some help from Japanese importers on a "gotobi" date - a multiple of five - on which accounts are traditionally settled.
"Today, there is real demand for the dollar, on 'gotobi,' so its downside should be limited," said Kaneo Ogino, director at foreign exchange research firm Global-info Co in Tokyo.
But concerns about the upcoming China-U.S. summit capped the dollar's upside, as well as rising speculation that U.S. President Donald Trump will face challenges implementing his promised policies in the wake of his administration's failure to pass healthcare reform.
"People want to wait and see how Trump can carry out his promises when it comes to infrastructure" and tax reform, Ogino added.
The dollar edged up 0.1 percent to 110.85 yen, moving away from its overnight low of 110.27, but well below last Friday's 10-day peak of 112.19 yen.
The dollar index, which tracks the U.S. currency against a trade-weighted basket of six peers, was slightly down on the day at 100.50, as slumping U.S. Treasury yields also gave investors little incentive to buy the greenback.
The benchmark U.S. Treasury yield touched its lowest levels since February overnight. It last stood at 2.353 percent in Asian trading, not far from its U.S. close of 2.350 percent. It had been trading at levels above 2.40 percent as recently as Monday.
The euro, meanwhile, edged up 0.1 percent to $1.0681 after plumbing a three-week low of $1.0636 on Tuesday.
The Australian dollar added 0.1 percent to $0.7569, pulling away from a three-week low of $0.7545 hit in the previous session.
Australia's central bank held rates steady for an eighth month on Tuesday as widely expected, but expressed concerns over soaring property prices and weak employment conditions. - Reuters