This article first appeared in The Edge Malaysia Weekly, on December 28, 2020 - January 10, 2021.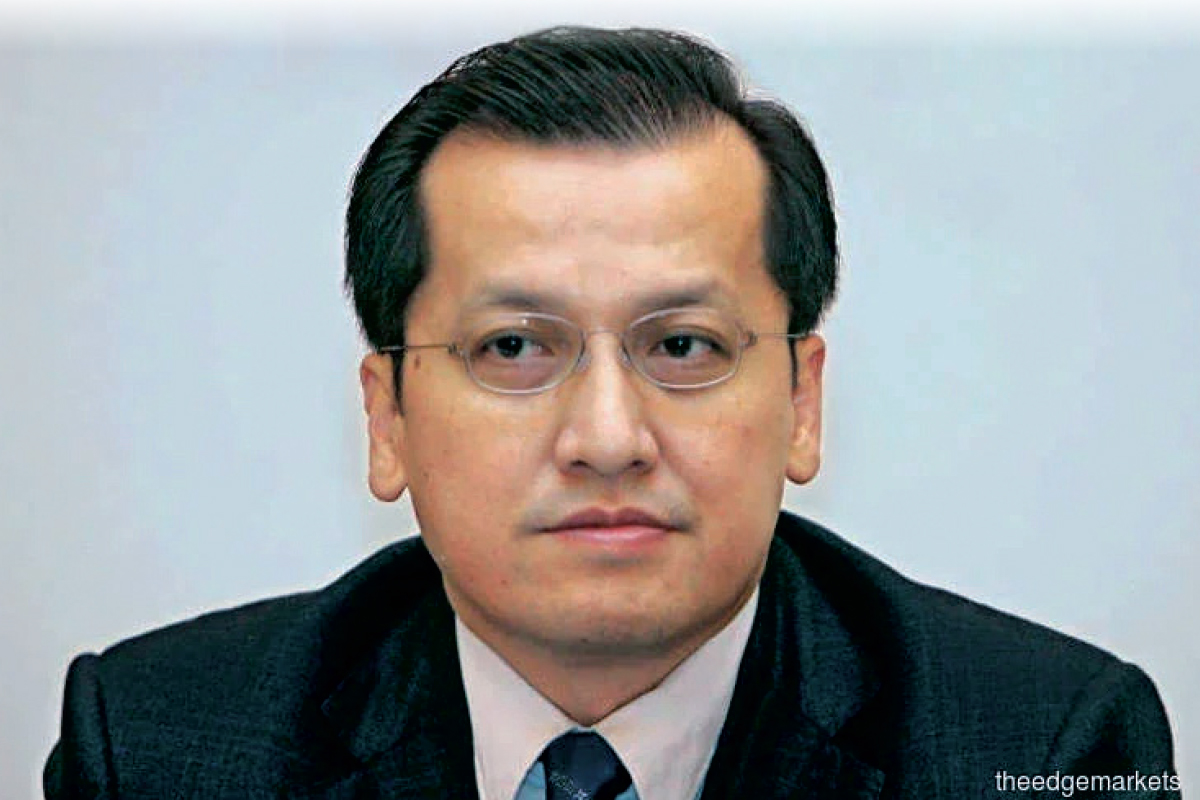 WHEN Transmile Group Bhd founder and former CEO Gan Boon Aun was found guilty in August of deceiving with intent and furnishing misleading financial statements to Bursa Malaysia, prosecutors expected the court to hand him a custodial sentence of 18 to 24 months and a fine of RM2 million to deter potential offenders.
But Sessions Court Judge Tuan Hasbullah Adam fined Gan RM2.5 million (in default 18 months' imprisonment), and sentenced him to one day behind bars.
Under Section 122B(a)(bb) of the Securities Industry Act 1983 (Act 280) — the section under which Gan, 59, was charged — a convicted offender is liable to a fine of at least RM1 million or imprisonment for a term of up to 10 years, or both.
The prosecutor has appealed for a heavier sentence, while Gan is appealing to the High Court against his conviction.
Even before the guilty verdict, the authorities were criticised for the outrageous length of time it took to get Gan on the stand.
He was charged in 2007, and it was only in 2010 that his trial began, with proceedings dragging on for almost 10 years as his lawyers challenged the constitutionality of the section under which he was charged.
The prosecution wrapped up its case about six months after trial commenced and after having called 42 witnesses to testify.
Although, in mid-March 2011, the Sessions Court held that the prosecution had proven a prima facie case, the defence commenced its case only in July 2018 — seven years later.
In challenging the constitutionality of the section, Gan's lawyers argued that the law was inconsistent with the Federal Constitution. The challenge was upheld by the High Court but later overturned in a landmark judgment by the Court of Appeal's panel of judges, led by Justice Datuk Tengku Maimun Tuan Mat, the current Chief Justice of Malaysia.
Listed in June 1997, chartered air-freight service company Transmile was a darling of the stock market, courting big investors such as business tycoon Robert Kuok and Pos Malaysia Bhd. It later emerged, however, that its reported stellar earnings in 2005 and 2006 were nothing but massive accounting irregularities.
Gan was found guilty of the alternative charge that, as director of Transmile, with intent to deceive, he furnished misleading financial statements to Bursa Malaysia. The overstated financial performance induced market investors to purchase Transmile shares, when the company was in actual fact suffering losses.
The accounting irregularities were first discovered by Transmile's then external auditors Deloitte & Touche (Deloitte), which found that the inflated revenue came from fictitious sales transactions between the company and 20 purported customers.
According to the prosecution, Gan had advanced at least RM35 million of his own money to 20 dormant companies, only for the amounts to be transferred back to Transmile to create an impression that these were in fact "genuine collections" from the purported clients for flight charter services.
In fact, Gan admitted in an audit committee meeting that he was aware of the transactions but had not raised the issue highlighted by Deloitte to the board of directors, which approved the filing of the financial statements to Bursa Malaysia.
After the results were announced in mid-February 2007, Gan continued to conceal the full facts of the irregular transactions from the board until May, when Transmile's chief financial officer admitted to the overstatement of revenue. Gan resigned on Aug 1, 2007.
Transmile was categorised as a Practice Note 17 company in 2010 and eventually suspended and delisted from Bursa Malaysia in 2011.