This article first appeared in The Edge Malaysia Weekly, on December 28, 2020 - January 10, 2021.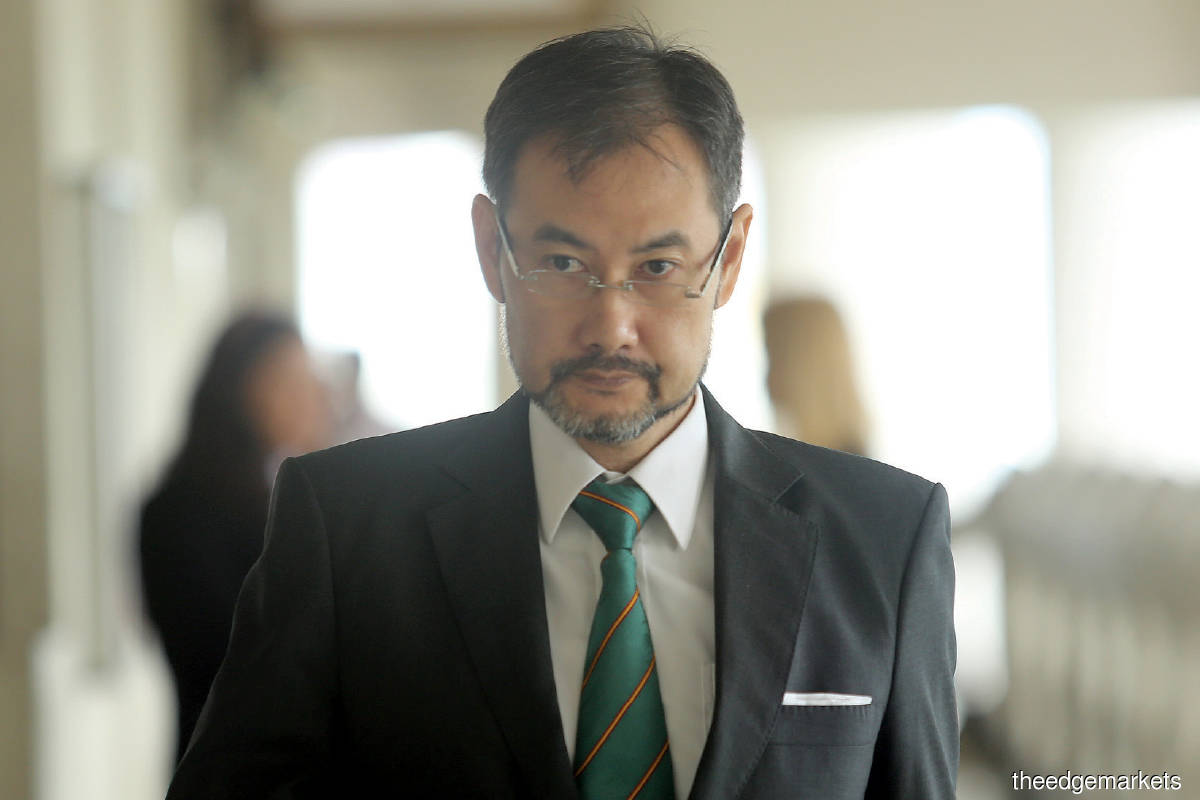 THE 1MDB-Tanore trial this past year had more than its fair share of disruptions, which clearly scuppered any plans High Court judge Collin Lawrence Sequerah had to push it along.
First, it had to make way for the SRC International trial of the accused, former prime minister Datuk Seri Najib Razak, who was ultimately found guilty on all seven charges of money laundering, abuse of power and criminal breach of trust involving RM42 million belonging to the state-owned company.
There was cause for further pause owing to the Covid-19 pandemic and movement restrictions.
Only two witnesses took the stand this year — Datuk Shahrol Azral Ibrahim Halmi and his successor Mohd Hazem Abdul Rahman — both former CEOs of 1MDB. From the testimonies of both men, it was clear that they were hired because they were perceived to be compliant by financier Low Taek Jho, who together with his cohorts, persuaded the men to sign off on mega deals that were obviously lopsided towards the other party or parties without the requisite due diligence, or take on loans that plunged the so-called strategic investment company into a bigger minefield of debt.
"I did not know it at the time, but I am aware now," was a fairly standard reply of Shahrol to questions posed by Najib's lead defence counsel Tan Sri Shafee Abdullah. His laissez-faire "I don't micromanage" style of management prompted Shafee to observe that 1MDB must have been run by "a bunch of idiots" as they had fallen into many "cobra pits".
One such dubious deal involved Aabar Investment PJS Ltd (Aabar BVI), to which 1MDB paid US$576.94 million as security deposit for a corporate guarantee. Aabar BVI was not a state-owned company of the UAE as was marketed by Low, but in fact a similar-sounding sham entity incorporated by him to siphon funds to the British Virgin Islands.
Shahrol also testified that Goldman Sachs could do no wrong in the eyes of 1MDB from 2009 to 2013, when the US investment bank was working with 1MDB to acquire billions of dollars' worth of energy assets and to establish the requisite funding.
The cosy relationship benefitted Goldman immensely. In the acquisition of Tanjong Energy Holdings Sdn Bhd, for instance, 1MDB agreed to pay its banker a "success fee" of 0.5% of the asset value — incredibly, based on Goldman's own valuations. The man pulling the strings for Goldman was Tim Leissner, whom Shahrol described as having gone "above and beyond" in carrying out due diligence on the Tanjong Energy acquisition by 1MDB.
"They worked very hard and even on public holidays. It's not uncommon that advisers or banks that are going to sign or to advise come on board to help before they sign on to become advisers, as had happened with Goldman. Although they signed on to be advisers in February, they already began their work in December," Shahrol said, adding that the board had been enamoured with Leissner, who was a major factor in getting the board to agree with the appointment of Goldman.
Goldman's valuation of Tanjong Energy at RM10.64 billion was RM2.1 billion more than the National Audit Department's valuation of the asset at RM8.5 billion.
Shahrol conceded, however, that the board was only informed "that the price of the acquisition would be up to RM10.6 billion and possibly lower", and 1MDB subsequently paid RM10.6 billion for Tanjong Energy.
Asked why he had been so quick to agree to everything that Low proposed, Shahrol said his interactions with Low and Najib led him to believe that the former had access to the latter, who approved of the deals suggested.
Towards the end of his time on the stand, Shahrol testified that as the problems at 1MDB began to swell and gain public attention, politicians from Najib's Barisan Nasional coalition as well as senior executives at the Ministry of Finance (MoF) — among others — repeatedly told him he had to protect Najib and become the "fall guy".
"It [instructions to protect Najib's name] came from everyone, not only Jho Low. Officers of the Prime Minister's Department, BN politicians who were members of the Public Accounts Committee (PAC) in parliament whom I interacted with ..." Shahrol said.
Under re-examination by lead prosecutor Datuk Seri Gopal Sri Ram, Shahrol was asked if he was the fall guy, to which he responded, "Yes, Americans call it the fall guy. Malays call it kambing hitam (black goat or scapegoat)."
Having played a major role in plunging 1MDB into billions of ringgit in debt, Shahrol was removed as CEO by Najib in 2013 although Shahrol maintains he was transferred out because he was beginning to ask too many questions.
Hazem, his replacement, concedes he was hired as a "loyalist" who would obey instructions. This, he learnt, meant following "company protocol" — essentially abiding by Low's instructions on 1MDB matters, even bypassing the board of directors.
Hazem testified that he had inked documents related to 1MDB Global Investments Ltd's US$3 billion bond issuance, at 4.4%, until 2023. Goldman had arranged the bonds for 1MDB GIL — a fundraising special purpose vehicle under 1MDB — and also purchased them, given the "urgency" of the issuance, but would sell on the debt paper to investors.
Hazem signed a trust deed with BNY Mellon bank, as instructed by 1MDB's legal counsel Jasmine Loo, which made the bank the principal agent, paying agent and transfer agent, as well as its registrar and calculation agent for the bonds.
In both instances, Hazem claimed he was not shown the agreement in full as Loo had merely provided him the signing page. In effect, Loo and 1MDB's director of investment Terence Geh handled all the details.
Hazem testified, "I didn't have the freedom to make decisions. I just had to follow Jho Low's instructions."
Even worse, amid the massive fundraising for 1MDB, Hazem could not fathom why all of the company's funds were tied up in banks and companies overseas. He said he requested then 1MDB chairman Tan Sri Lodin Wok Kamaruddin to ask Najib why the money could not be repatriated back.
"I was not given a reason for this, but was merely told that I had to follow the directives of Najib. Therefore, I understood that Najib knew about this and was told that he wanted the money to remain overseas. I was disappointed and worried as 1MDB kept on borrowing money — when too much funds had [already] been borrowed," he testified.
Hazem also told the court that he felt at the time that the company had fallen into the "biggest trap" in corporate history and that Low's plans for 1MDB were unrealistic.
As his questions went unanswered by Low and his cohorts, Hazem realised his predicament was not going to improve. However, no one within the company wanted the role — perceived as a poisoned chalice — so he remained until 2015, when Arul Kanda Kandasamy was recruited as company president.
Hazem is expected to remain on the witness stand when the trial resumes next year as Shafee will begin delving into his statement and tenure as CEO.