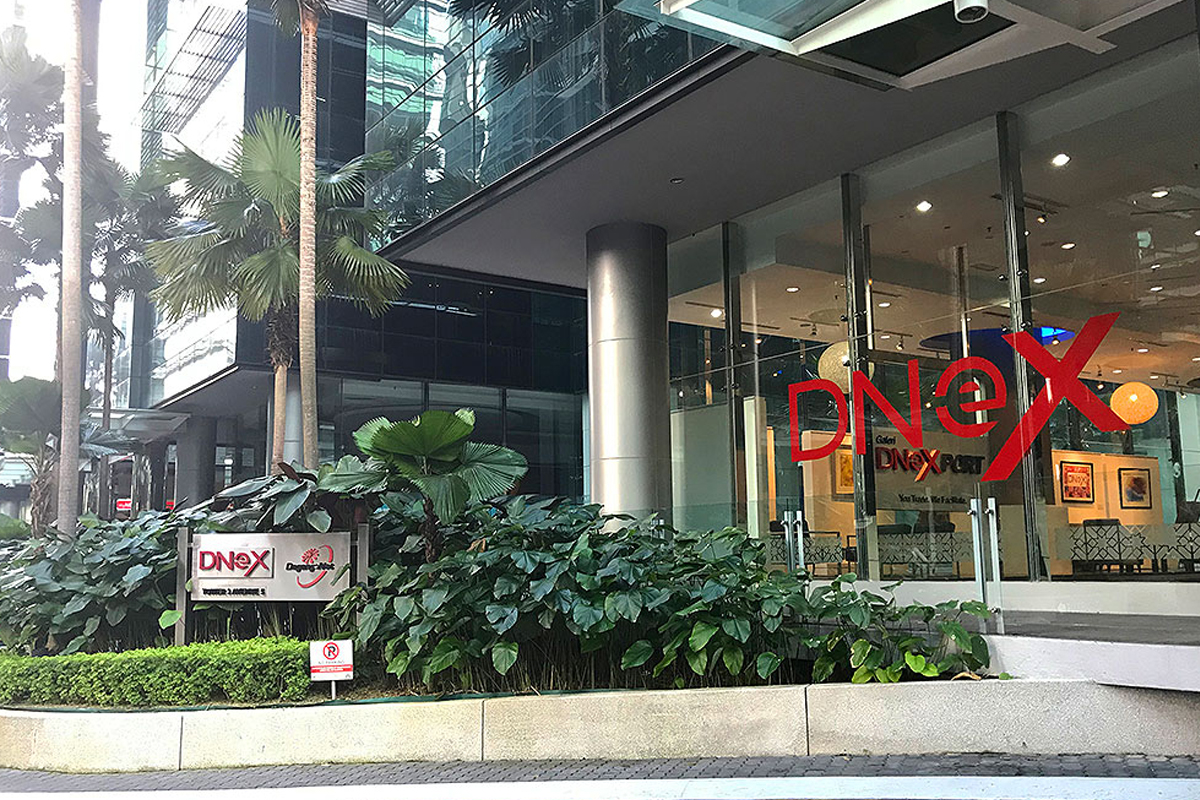 KUALA LUMPUR (July 27): Dagang NeXchange Bhd (DNeX), which had today launched its digital trade and logistics platform known as SealNet to provide users with one-stop cloud-based logistics and cross-border services, expects SealNet's revenue to grow about 300% from a low base as DNeX positions SealNet as a global digital trade connector.
In a statement issued to reporters covering SealNet's virtual launch today, DNeX said SealNet is targeted at importers, exporters, manufacturers and trade-related businesses.
DNeX said, "SealNet empowers customers with a platform that is easy to use and can be accessed anytime, anywhere in real time."
According to DNeX, SealNet comprises products and services that connect and reduce redundancy in data collection and information flow across the supply chain. 
Under SealNet, common information is shared and replicated to ensure reusability of data and avoid rekeying in of the same data across the supply chain, according to DNeX.
"SealNet also offers integration capability to deal with the variety of needs and structures, provide communications in real time and with greater flexibility, control and visibility," DNeX said.
DNeX said SealNet also comes with a real-time goods-tracking technology where traders can track the status of documents, approvals and cargo.
"Also available in the near future is access to a range of insurance providers that customers can pick from to protect assets and mitigate any marine risk; as well as a list of financiers where customers can directly apply for financing," DNeX said.
During a media conference after the virtual launch of SealNet today, DNeX group managing director Tan Sri Syed Zainal Abidin Syed Mohamed Tahir said SealNet is intelligently built to connect and digitalise components across global supply chains and logistics to enhance efficiency of transport and trade-facilitation mechanisms.
Syed Zainal said SealNet aims to provide a better electronic system for logistics and cross-border trade.
"Faced by challenges from the complexity of today's supply chain and the Covid-19 pandemic, companies in the industry need the right solution.
"With SealNet, we are also looking to address the pain points that have hindered efficiency and contributed to unnecessary costs in the industry. We are positioning SealNet as the global digital trade connector enabling ease in not only regional but global trade as well.
"Customers, big and small, can have easy and secured access to SealNet's digital trade platform anytime, anywhere to enjoy time and cost saving, as well as operate in real time with data accuracy," he said.
When asked about SealNet's growth in terms of profit and market position, Syed Zainal said DNeX expects revenue from SealNet to grow about 300% from a low base. He did not specify a time frame by which the 300% revenue growth target will be achieved.
He said DNeX hopes SealNet will be profitable because the platform provides services that are needed by customers.
"We are very competitive in the way we charge our customers, because our view is not to burden our customers. 
"I'm quite sure SealNet's revenue will continue to grow and eventually it will contribute to the profit of DNeX," he said. 
At Bursa Malaysia's afternoon close today, DNeX's share price rose 3.5 sen or 4.79% to 76.5 sen, which gave the group a market capitalisation of about RM2.24 billion.
DNeX has 2.93 billion issued shares.