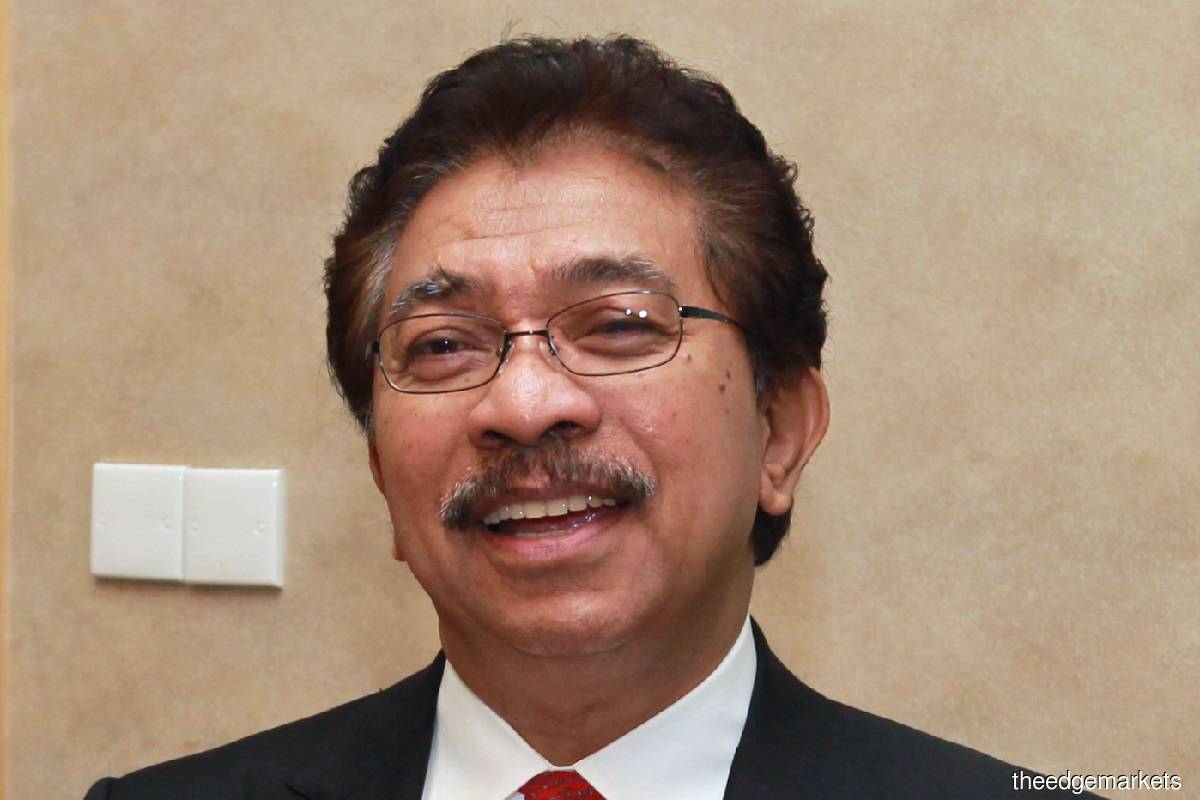 KUALA LUMPUR (Dec 6): Dagang NeXchange Bhd (DNeX) has announced the resignation of its independent and non-executive chairman Tan Sri Abdul Rahman Mamat.
DNeX told Bursa Malaysia Abdul Rahman's resignation, which was in line with good corporate governance practices, took effect on Tuesday (Dec 6). According to the corporate governance code, a board should limit the appointment of independent directors to nine years without further extension. 
The filing cited that Abdul Rahman will "pursue other corporate interests" as another reason for his resignation. 
Abdul Rahman was appointed as the company's chairman on Dec 16, 2013, following his appointment as an independent non-executive director on Dec 12, 2013.
On Nov 17, DNeX announced that its wholly owned unit, DNeX Semiconductor Sdn Bhd, had issued and served a notice of arbitration to commence arbitration proceedings against Mimastronics Technologies Co Ltd (Mimas).
Mimas is wholly owned by Tethystronics Technologies Co Ltd, a special-purpose vehicle ultimately owned by Beijing Integrated Circuit Advanced Manufacturing and High-End Equipment Equity Investment Fund Center, which also holds a 40% equity interest in semiconductor water foundry SilTerra Malaysia Sdn Bhd.
The issue was that one of the conditions for DNeX's acquisition of SilTerra was that SilTerra had to be 55%-owned by a Malaysian entity or its manufacturing licence would be revoked.
DNeX's share price has tumbled as much as 32.9% since the announcement was made. It tumbled 25 sen on Nov 17 to 51 sen from the previous day's 76 sen.
DNeX's shares, which have depreciated 30.86% year-to-date, closed half a sen or 0.88% lower at 56 sen on Tuesday (Dec 6) with a market value of RM1.77 billion. Some 40.12 million shares changed hands.
The company registered a net profit of RM41.72 million for the first quarter ended Sept 30, 2022 (1QFY2023), compared with RM293.56 million net profit for the same quarter last year. In 1QFY2022, the company posted a RM264.51 million gain from the bargain purchase of a 60% stake in SilTerra.
Excluding the one-off gain from the bargain purchase, DNeX's net profit grew 44% from the normalised 1QFY2022 net profit of RM29.05 million.
Quarterly revenue also jumped to RM419.58 million from RM270.87 million, boosted by higher contributions from both its technology and energy segments.