This article first appeared in The Edge Malaysia Weekly, on September 3, 2018 - September 09, 2018.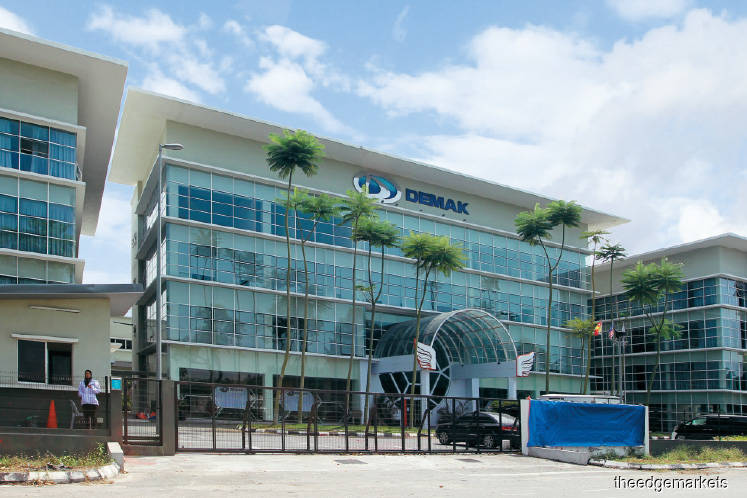 TWO motorcycle assembly plants belonging to DNC Asiatic Holdings Sdn Bhd that had been charged to Malayan Banking Bhd have been put up for sale to recover monies owed to the bank. Sources estimate the total worth of the plants, located in Kuching, Sarawak, and Banting, Selangor, at RM50 million.
Maybank appointed receivers and managers under the powers contained in a debenture following the cessation of operations at the plants a couple of months ago. It is learnt that work halted after two of DNC Asiatic's directors and its general manager disappeared about six months ago.
A call by The Edge to the Banting plant went to voicemail, which said the mailbox was full, while a call to the Kuching plant went unanswered.
An information memorandum obtained by The Edge reveals that Maybank appointed Lim Keng Peo and Yeoh Siew Ming of Deloitte Corporate Solutions Sdn Bhd as the receivers and managers on June 25. They are now inviting bids for the land and buildings that had been charged to Maybank.
A search on the Companies Commission of Malaysia's (SSM) website shows that DNC Asiatic was incorporated in 1986. Its nature of business is described as general contractor and supplier of consumable goods, and manufacturing, assembling and sale of motorcycles.
The shareholders of the company are Gao Rong (70%) and Datuk Seri Feona Sim @ Norjanah while the directors are Gao, Sim, Sharifah Nong Jasima Syed Junaidi and Hu Ying. The company secretary is listed as Lim Boo Hiong. It is learnt that Lim is also the general manager of the factory. The Edge also understands that Gao and Hu are Chinese nationals who have become Malaysian citizens. The country code digit on their MyKads is 74, which, according to the National Registration Department's website, represents China.
According to sources, Gao, Hu and Lim cannot be located.
Sim is the wife of former minister of natural resources and environment Datuk Seri Wan Junaidi Tuanku Jaafar while Sharifah is understood to be their daughter. The company search reveals that she shares the same address as Sim.
According to SSM, DNC Asiatic has been profitable for the past five years. Its revenue more than doubled to RM195.59 million in the financial year ended Dec 31, 2016, from RM92.57 million in FY2012. Net profit was RM10.73 million in FY2016 compared with RM8.17 million in FY2012.
DNC Asiatic had an accumulated profit of RM73.38 million in FY2016 while total liabilities stood at RM129.33 million, all of which were current. Based on the most recent company charges, according to SSM, Maybank may be owed at least RM54 million. The company also owes money to Bank Islam Malaysia Bhd and Kuwait Finance House (Malaysia) Bhd. EY was the company's auditor in FY2016.
Interestingly, in January this year, it was reported that DNC Asiatic had entered the Cambodian market and would be shipping 25,000 motorcycles of multiple models and parts worth US$56 million to the country by the second quarter of this year. The company was already exporting to Myanmar and Sri Lanka.
Executive director Hu was quoted as saying that the company had started to focus on the export market because of local market saturation. It was also reported that half of the production capacity of 60,000 units per year at the Banting plant catered for the export market and that the capacity of the plant in Kuching was also 60,000 units per year.
It is worth noting that DNC Asiatic was in the midst of setting up a plant in Colombo, Sri Lanka, although its current status is unclear.
The properties that have been put up for sale include a light industrial asset of three blocks of four-storey buildings, three blocks of single-storey factory buildings and other ancillary buildings, located at 112, Jalan 8, Kawasan Perindustrian Olak Lempit, Banting. The lease on the asset's 7.791 acres expires in 2087.
The three blocks of four-storey buildings comprise an office building, an R&D centre and a training centre, while two of the three blocks of single-storey factory buildings have a floor area of 56,616 sq ft. The third factory has a floor area of 35,683 sq ft.
The ancillary buildings include a TNB sub-station and two single-storey guardhouses and a refuse chamber.
A valuer who did a rough assessment of the Banting buildings and land tells The Edge that it could be worth at least RM22 million while another industry source says the valuation is closer to RM40 million.
The asset in Kuching comprises two blocks of warehouses, two single-storey factory buildings and other ancillary buildings on a mixed-zone parcel of 4.126 acres. The lease on the land expires in 2053.
Save by subscribing to us for your print and/or digital copy.
P/S: The Edge is also available on Apple's AppStore and Androids' Google Play.