This article first appeared in The Edge Financial Daily, on March 5, 2019.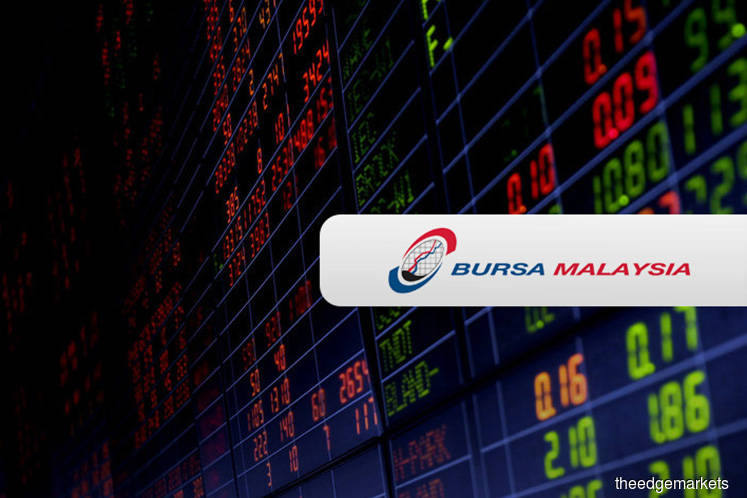 KUALA LUMPUR: Disappointing corporate earnings for the fourth quarter ended Dec 31, 2018 (4Q18) have weighed heavily on share prices across Bursa Malaysia.
Despite the positive news that the US and China are near to finding a resolution on the trade war, the local benchmark index FBM KLCI dropped 6.77 points, making it the fifth consecutive day of decline, as cautious sentiment lingers following a string of weak corporate results.
The KLCI closed at 1,693.99 points yesterday.
The dismal corporate earnings performance has given one less buying impetus for investors to hunt for bargains, although share prices nosedived last year.
Some fund managers commented that the unexciting earnings growth is making share valuation not that attractive, at least in terms of price-earnings ratio.
Companies continued to be affected by challenging conditions both locally and externally.
CIMB Investment Bank Bhd (CIMB IB) research head Ivy Ng said only 18% of reported results of the 127 companies that the research house covers had reported higher-than-expected results, while 39% of companies reported lower-than-expected earnings.
"The high ratio of earnings disappointment suggests that Malaysian corporates are facing a challenging operating environment due to local and external (US-China trade war, rising rates) factors," she wrote in a note.
4Q18 was the second consecutive quarter of earnings contraction, she noted. Earnings of companies under the research house's coverage fell at a higher rate of 7.5% year-on-year (y-o-y) compared with the 5.9% y-o-y contraction seen in the preceding quarter.
Ng attributed the decline to the agribusiness, aviation, construction, oil and gas and telecommunications sectors. On the other hand, she said the automotive, services and transport infrastructure sectors posted results that were above expectations.
Annual corporate earnings for the year fell 2.1% in 2018, attributed to lower sales, provisions for receivables and weaker profit margins.
She said CIMB IB's earnings revision ratio, which compares the ratio of results above and below expectations, rose to 0.46 times in 4Q18 compared with 0.29 times in 3Q18 — indicating more companies' earnings exceeded expectations in 4Q18.
However, the revision ratio for 4Q18 stood out for being among the lowest historical revision ratios for the 4Q, matching the 4Q12 revision ratio.
"In our view, this is a negative trend, suggesting companies continue to face a more challenging operating environment than those projected by analysts in 4Q18," she said.
The research house has revised its earnings estimates for 2019 and is now expecting 5% core net profit growth for the year, compared with its previous forecast of 6% growth, as it adjusts for the downgrades in earnings for several big-cap companies like Axiata Group Bhd, Tenaga Nasional Bhd, Petronas Gas Bhd and Maxis Bhd.
CIMB IB maintains its year-end KLCI target of 1,638
points.
MIDF Research said the reported results for the quarter marked the rise of "kitchen-sinking" activity in 2018, noting the increase in non-operational losses has continued since 2Q18.
"The latest quarterly corporate earnings again failed to excite hence the diminution in aggregate forward earnings estimates for FY19 (financial year 2019). Meanwhile, the marked rise in non-operational losses during the last three quarters depressed reported earnings in 2018.
"On this score, while corporate earnings would still deliver positive on-year growth for the current year, the growth rate is expected to be slightly lower than earlier anticipated," said MIDF.
Going forward, the research house said there could be positive developments externally, as it expects the US Federal Reserve (Fed) to be less aggressive in its monetary stance, which could be positive for emerging market currencies including the ringgit, as well as the potential de-escalation of the US-China trade spat.
"The potentially favourable external developments (the higher likelihood of a pause in the Fed rate hike and resolution to US-China trade dispute) may generate valuation tailwinds, thus we maintain our 2019 KLCI target at 1,800 points," said MIDF.
Affin Hwang Investment Bank Bhd analyst Kevin Low said the earnings for 4Q18 were among the worst seen in recent years and noted that small-cap companies performed better than the big-cap companies.
While this is the case, he said the focus should still be on the big caps in the near term as most of these companies have been impacted by one-off bulky items that are unlikely to recur going forward.
The research house expects earnings growth of 6.7% and 4.2% for 2019 and 2020 respectively but expects lower growth of 3.8% and 2.9% for KLCI constituents, implying lower growth for the larger companies.
"Nevertheless, we are of the view that the larger-cap company earnings will better hold up in 2019 considering their 2018 earnings were distorted by a lot of bulky items that may not recur," said Low.
Given the lack of catalysts, he said the KLCI is likely to continue to trend sideways over the near term. The research house maintains its year-end KLCI target of 1,810 points.