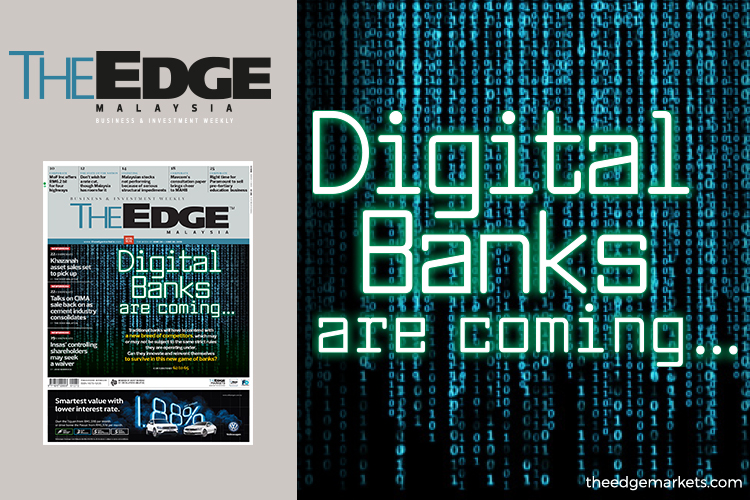 KUALA LUMPUR (June 22): Are traditional banks ready for this new banking reality? In recent years, incumbent banks have had to grapple with diminishing return on equity and rising regulatory costs.
They now have to battle with a new breed of competitors that may or may not necessarily be subject to the same strict rules.
This new breed of banks has been sprouting up in the region, particularly China, and it is only a matter of time before they emerge on Malaysian shores.
A digital bank, sometimes known as a virtual bank, is one that does not have a physical presence but delivers products and services online and through mobile platforms. They include DBS Group's digibank and Tencent's WeBank.
Bank Negara Malaysia has already said it aims to come out with virtual bank licensing requirements by the end of this year.
Banks know what is coming, but are they doing enough? And do they want in on this new game of banks?
Ultimately, all eyes are on what Bank Negara's guidelines will entail. For instance, will the digital banking playground be open for all to play or limited to just techs? Will digital banks operate on a level playing field as traditional banks? Will the same regulations be applicable to both?
While the industry awaits with bated breath for the licensing criteria, what is certain is that both banks and technology firms are eyeing the licences.
Regional tech giant Grab and at least four of seven banks that responded to questions from The Edge have signalled their interest in pursuing a digital licence in Malaysia.
Read all about it in the latest issue of The Edge.