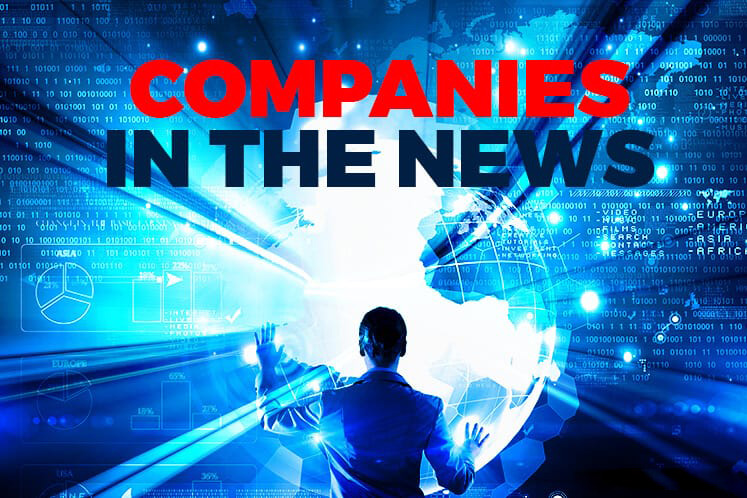 KUALA LUMPUR (Oct 18): Based on corporate announcements and news flow today, stocks in focus for Monday (Oct 21) might be as follows: Digi.Com Bhd, icapital.biz Bhd, KNM Group Bhd,  Petronas Chemicals Group Bhd (PetChem), Econpile Holdings Bhd, Malaysia Airports Holdings Bhd (MAHB), MMAG Holdings Bhd and Dynaciate Group Bhd.
Digi.Com Bhd's net profit for the third quarter ended Sept 30, 2019 fell to RM356.1 million from RM392.54 million a year prior, on the back of lower revenue — which slipped to RM1.56 billion from RM1.59 billion. The group declared a third interim dividend of 4.5 sen, payable on Dec 19. For the nine months ended Sept 30, net profit fell to RM1.09 billion from RM1.17 billion. Revenue for the period fell to RM4.62 billion from RM4.85 billion.
Icapital.biz Bhd (ICAP) has once again asked UK-based shareholder City of London Investment Management Company Ltd to reduce its shareholdings to comply with the maximum 20% shareholding limit of public offerings for closed-end funds. This comes after CLIM allegedlly acquired another 159,000 shares on Sept 30 and 95,500 shares on Oct 16, through DB (Malaysia) Nominee (Asing) Sdn Bhd. On Oct 10, CLIM had rejected ICAP's claim, saying it is an investment adviser and does not hold any shares in the fund either as nominee or as beneficial owner.
KNM Group Bhd's indirect unit FBM-KNM FZCO accepted a US$12.31 million (RM51.48 million) purchase order from Petrofac Emirates LLC to supply pressure vessels and columns for the development project in the southeast of Algiers, Algeria. The purchase order is expected to contribute positively to its earnings for the financial years ending Dec 31, 2019 (FY19) and FY20.
Petronas Chemicals Group Bhd's 50%-owned associate Pengerang Petrochemical Co Sdn Bhd (PPC) has executed the second and final phase of RM1 billion project financing to repay PPC's bridging loan. PPC had obtained the first phase of project financing amounting to US$400 million on April 1, while the second phase and final phase involves US$600 million from various export credit agencies and commercial banks.
Econpile Holdings Bhd inked an RM43.98 million contract to undertake demolition, earthworks, piling and substructure works for the Tropicana Gardens mixed development in Kota Damansara – which is to last 16 months.
The project will focus on the mixed development which is composed of a 42-storey commercial block that sits on top of an 11-storey podium block and a basement car park. The contract is expected to positively contribute to its top and bottom line for the financial years June 30, 2020 (FY20) and FY21.  
Malaysia Airports Holdings Bhd said it would be working on reducing waiting times for those going through Immigration at klia2's arrival hall, following yesterday's unusually long wait time of two hours. In order to remedy the situation the airport operator is working with the Immigration Department and relocating the Eraman duty-free emporium to expand and reconfigure the Immigration area.
MMAG Holdings Bhd has bought a piece of land in Penang from Dynaciate Group Bhd for RM41 million to expand its logistics segment. Dynaciate will use the proceeds of the sale to fund working capital requirements and future acquisitions.  The land was left unused as its steel manufacturing and trading operations shifted to a smaller facility on account of depressed steel prices.