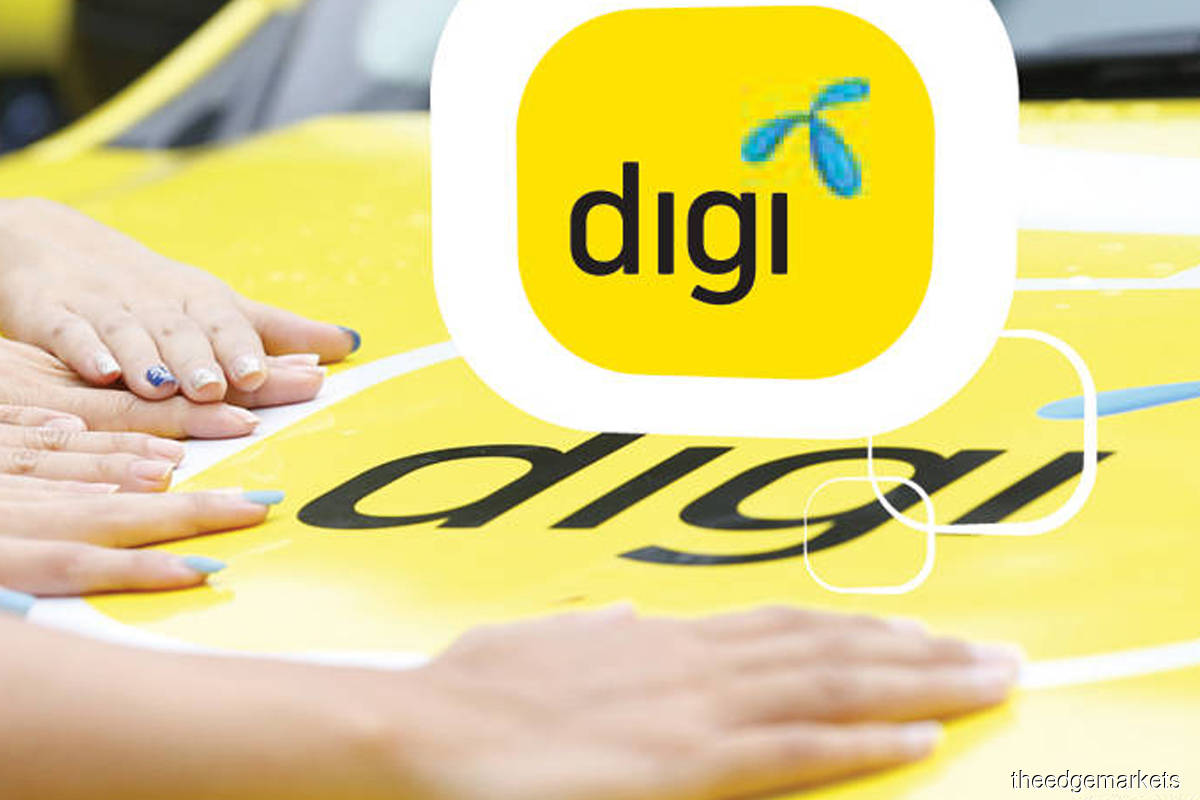 KUALA LUMPUR (Oct 16): Digi.Com Bhd's net profit for the third quarter ended Sept 30, 2020 fell 9.9% to RM320.76 million from RM356.05 million a year earlier due to margin slowdown compounded by Covid-19, and higher depreciation cost.
In a bourse filing today, the telecommunication company said its revenue for the quarter rose 1.1% to RM1.58 billion from RM1.56 billion a year ago, fueled by proliferated data monetisation opportunities and increased prepaid voice usages to offset softening postpaid revenue.
The group declared a 4.1 sen dividend.
For the nine-month period ended Sept 30, 2020, the group's net profit dropped by 13.69% to RM940.79 million, from RM1.09 billion a year ago.
Its revenue for the period also slipped 0.59% to RM4.59 billion, from RM4.62 billion in the year-ago period.
Reviewing its performance, Digi said the industry continues to face unmatched headwinds due to the third wave of Covid-19 in Malaysia and its uncertain effect on the economy.
As such, the group is adjusting its 2020 guidance to reflect this uncertain period considering the ongoing enhanced or conditional movement control order in certain states and districts, and its impact on the group's physical stores and channels.
Nevertheless, Digi said it is committed to sustaining its levels of efficiency.
These included the group's accelerated growth efforts through targeted offerings of total connectivity services, enhanced network and information technology (IT) modernisation initiatives to secure reliable and consistent service quality, optimising cost structure and cash management to secure resilient cash flow.
In a separate statement, Digi's CEO Albern Murty said that in the quarter, the group expanded its range of innovative and value-driven offering across its core product portfolios, launched fibre broadband nationwide to serve more households with total connectivity, and modernised its distribution and network capabilities.
"Going forward, we remain focused on financial resilience by prioritising investments in strategic areas to enable greater affordability for customers, and drive growth for the business," he said.