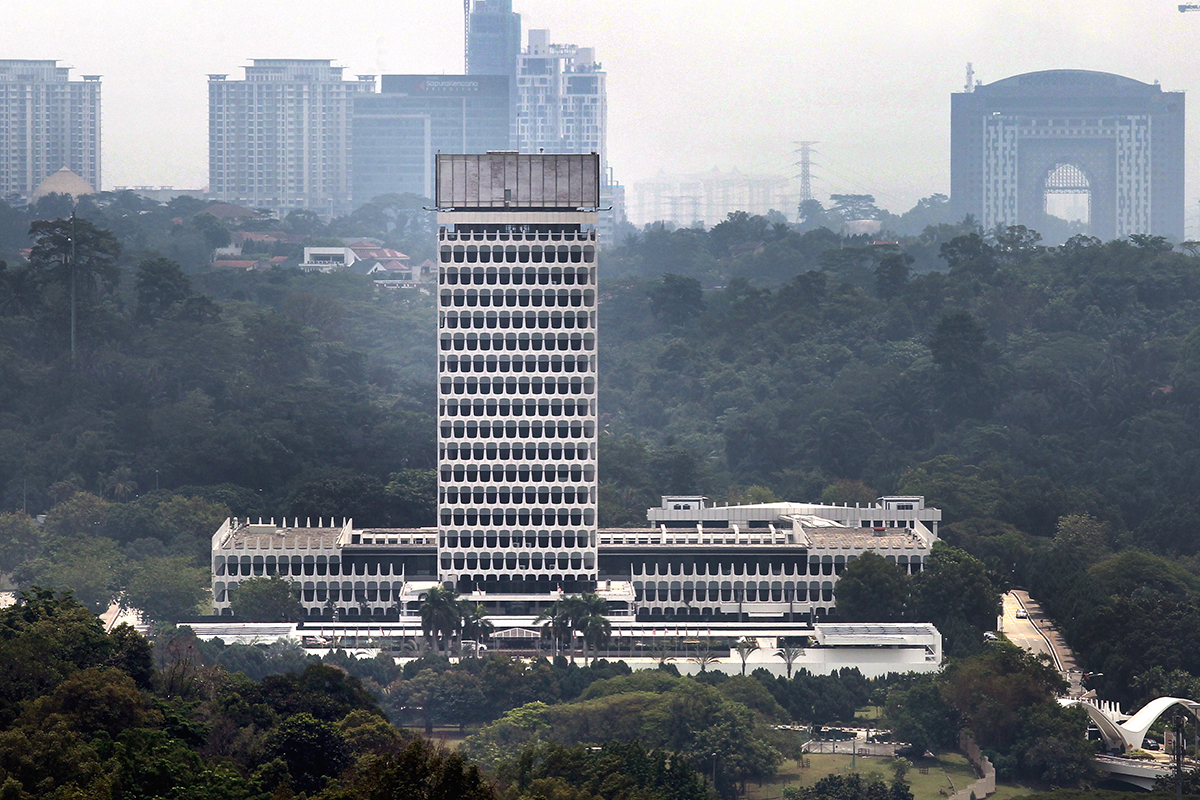 KUALA LUMPUR (July 29): The Dewan Rakyat was suspended at 12.28pm for 15 minutes amid a commotion on the floor after Istana Negara stated that the Yang di-Pertuan Agong has not approved the revocation of the emergency ordinance as claimed by the government.
The brief commotion occurred after Deputy Speaker Datuk Mohd Rashid Hasnon blurted that the statement from the palace was "just a media statement", which caused opposition from the sitting MPs.
Calls for the temporary suspension were raised by government MP Tan Sri Noh Omar (UMNO-Batuk Karang) and supported by opposition leader Datuk Seri Anwar Ibrahim (PH-Port Dickson), who read out the Palace's statement during the session.
"This is not just a media statement. This is a statement released directly by the National Palace. Please don't make fun of the statement by the King," Anwar said.
Among others, the Palace statement also said the government on July 24 had agreed to table the proposed revocation of the emergency ordinance but this was not done, and that Minister of Law Datuk Seri Takiyuddin Hassan (PN-Kota Bharu) had misled the Dewan Rakyat when informing that the ordinances have been revoked on July 21.
Gobin Singh Deo (PH-Puchong) had also filed a motion on July 27, which among others raised whether Takiyuddin had indeed misled the Dewan Rakyat.
"Why until now the motion is not allowed to be debated. Not just Kota Bharu, this government works on collective responsibility. Why does the Speaker protect them? I want a decision now for the motion to be brought forward and debated upon," he said.
The session is expected to resume before 1pm, while opposition MPs have called for a suspension until 2.30pm. The session will resume at 2.30pm.
At 2.30pm, Deputy Speaker Datuk Seri Azalina Othman Zaid told the floor that the postponement is extended until 3.30pm.
On the first day of the five-day Special Meeting of the Dewan Rakyat (July 26), Takiyuddin informed that the Cabinet had revoked all emergency ordinances on July 21, to the opposition of some MPs on grounds that only the King can make such a decision. The Emergency Proclamation itself is scheduled to end on Aug 1.
For more Parliament stories, click here.