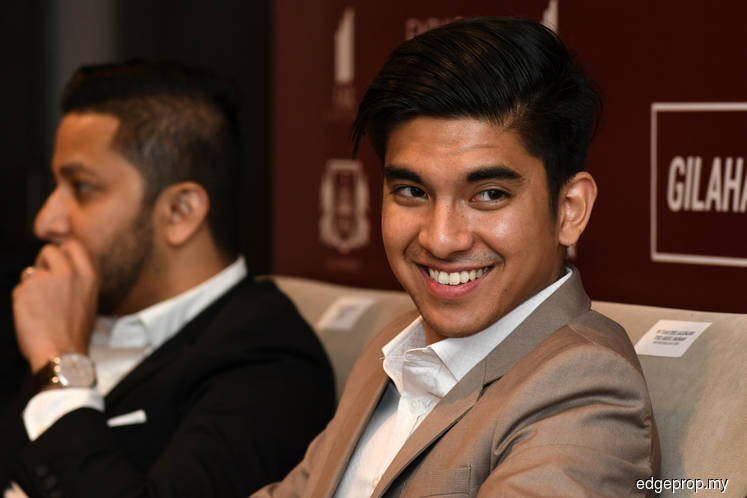 KUALA LUMPUR (Sept 6): Minister of Youth and Sports Syed Saddiq Syed Abdul Rahman called for development land located near public transport infrastructure to be allocated for affordable housing developments, instead of selling them to the highest bidder from the private sector.
He was addressing some home ownership issues among youths and ways to overcome them at the launch of the Kunci Rumah Pertamaku programme by consulting firm Far Capital Sdn Bhd which aims to help deserving women and youth in Malaysia to own a property of their own.
"Whenever a new infrastructure plan is announced – whether it is the MRT Line 3, or 4 or 5, the plots of land surrounding the infrastructure is immediately sold to the highest private bidder.
"We as the government need to ensure that the interest of the rakyat is taken care of and ensure that those who are staying around [these transport systems] are those who are underprivileged [and need to use these public transport].
"It is important for us to fight for the youth's interest in this aspect in the cabinet meetings," Saddiq explained.
He explained this after pointing out that a lot of affordable houses being built are located too far away from the city centre with limited public transport and homeowners will end up paying so much more to travel to work.
"If more affordable housing are built near the transport systems, more youths will be able to utilise the transport line," he added.
He also pointed out that there needs to be more education among the youth on financial literary as many of them who are under 30 are declared bankrupt due to credit card debts; their credit worthiness is one of the reasons why their bank loan applications are rejected.
On top of that, he also suggested for homes to be built surrounding sports complexes that are under-utilised so that youths can stay there and utilise the facilities to lead a balanced lifestyle instead of having the facilities go to waste.
"For example we have a sports complex in Bukit Kiara [Bukit Kiara National Sports Complex] which we can look to have a building plan surrounding it so that the sports complex does not become isolated," he said.