This article first appeared in City & Country, The Edge Malaysia Weekly, on March 1, 2021 - March 07, 2021.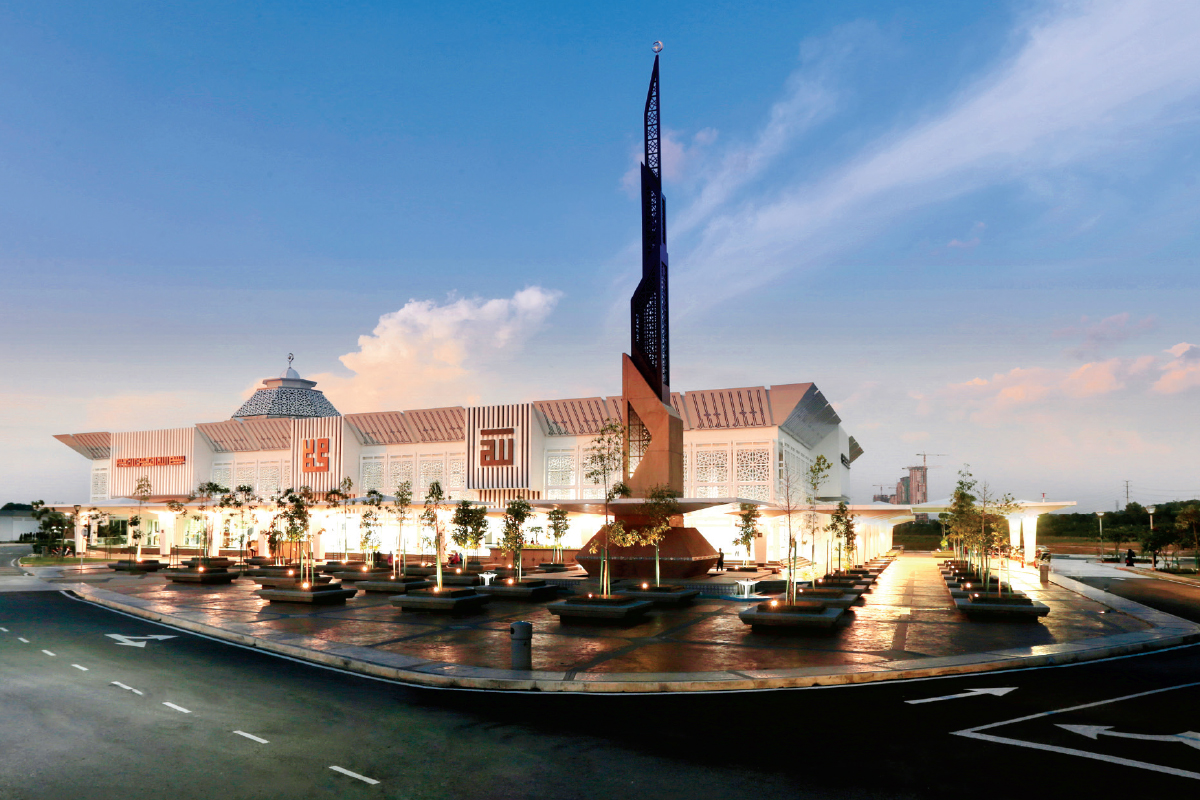 Inscribing timeless progression and innovation into designs that incorporate sustainability has been ATSA Architects Sdn Bhd's design aesthetic. Founded in 1992 by CEO Azim Abdul Aziz and exe­cutive director Zulqaisar Hamidin, ATSA Architects comprises about 30 staff and specialises in areas such as architecture, urban design, master planning and interior design.
The firm has carried out architectural design works in Malaysia and has branch offices in Penang, Sarawak and Sabah. It has also gained international design experience in Maldives, India, Papua New Guinea, Iran and Abu Dhabi.
Azim reckons that the architectural profession and its philosophy change constantly to adapt to the times. "This is where we will always strive to keep our approach towards architecture timeless and reflecting the spirit of time. In today's fast-changing world, we are often put to the test, as we want to be as authentic as possible while producing works that are useful and practical to consumers.
"Nonetheless, we have been fortunate to be able to implement our design approach in many different building typologies, such as modern and vernacular architecture, contemporary Islamic design as well as green buildings.
"We have embarked on a more meaningful approach to architecture to improve our designs. After almost 30 years, we can truly evaluate our progress in our practice. We embrace the art and science of creating architecture, and hope the next generation can take over the reins and adapt to the needs of the future."
Azim had wanted to be an architect since he was seven and his father gently pushed him towards his ambition. "My father, who is a friend of Datuk Baharuddin Abu Kassim, the architect who designed the National Mosque and Shangri-La Hotel in Malaysia, planted the early seeds in me to become an architect," he says.
He pursued architecture at Louisiana State University in the US after obtaining his GCE Ordinary Level (O Level). After his graduation, he returned to Malaysia and worked at Jurubina Bertiga International Sdn Bhd, a KL-based architecture company, before establishing ATSA Architects with Zulqaisar.
Architecture is subjective and depends on perception, exposure and taste. Azim believes, however, that good design matters, where context, climate, spatial design and sustainability should be considered. How the design of space responds to its content and users or the general public determines what good architecture design is.
"I am always awed by the ideas behind good architecture from both young and old architects. There is always a compelling feeling that drives me to design a meaningful piece of architecture that people will truly appreciate," says Azim.
He notes that, although the Covid-19 pandemic is affecting the architecture industry, he has yet to see how design typologies will be changed. "The way we live has started to change. As such, there is a need for advanced technologies to take the lead, and it is likely to give rise to or accelerate many technologies to battle climate change.
"Such technologies or movements will affect us in the next 10 to 15 years, as well as the architectural landscape worldwide. This is where sustainable buildings will be the main driving force and almost everything is expected to be prefabricated for ease of construction," he says.
ATSA Architects' prominent projects include CIMB Tower, Menara Sime Darby, Islamic Museum Annex and Hartamas House in Kuala Lumpur, Al-Bukhary International University in Alor Setar, Rahsia Estates Resort Residences & Spa in Langkawi and Green Technology and Innovation Park in Bangi.
Raja Haji Fisabilillah Mosque
Two of the firm's more notable projects are the Raja Haji Fisabilillah Mosque in Cyberjaya and the Technical Vocational Education and Training (TVET) campus in Kota Tinggi, Johor.
Completed in 2015, the mosque has a contemporary and modern design that incorporates traditional Islamic elements. The main emphasis is on the building's sustainability elements and retaining the spiritual essence of Islam.
Located on a 17.5-acre site, the mosque has a total built-up area of 120,107 sq ft and caters for the growing population of Cyberjaya. It houses a main prayer hall, multipurpose hall and banquet hall with a seating capacity of 800, as well as staff housing.
Azim explains that the prayer hall is the main feature of the mosque. As such, it is the most ornate part of the building, featuring an intricate façade with Islamic geometric motifs. With a capacity for up to 1,200 worshippers, it stands at twice the height of the surrounding structures and is enclosed to allow for air-conditioning.
The building has received a Green Building Index platinum rating and is one of the first mosques in the world to use solar panels to generate electricity and subscribe to a feed-in tariff scheme.
"The main prayer hall was designed to be air-conditioned for two hours during Friday prayers and also prayers on other special Islamic occasions. At other times, fans and ventilators will be sufficient to sustain an average daytime temperature of 26°C. There is also a large central courtyard with a tall signature tree situated before the main prayer hall, and is incorporated to facilitate both natural ventilation and lighting to the floors above," says Azim.
The mosque's dome is one of its most innovative elements: The single dome is situated over the enclosed main prayer hall and formed by the use of double-glazed low-emissivity (LE) glass, which provides natural shade and light.
"This is where the hot air is extracted and released through the ventilators positioned at the top of the dome's underside and below its pinnacle, thus releasing trapped hot air and ultimately reducing temperature in the prayer hall. Retractable blinds will provide further shade when needed, preventing direct sunlight from entering the main prayer hall," says Azim.
"LE glass panels were used throughout the mosque to minimise heat from the sun entering the building and heating up the space. Natural cooling is also provided by the slightly elevated water feature surrounding the exterior wall of the qibla."
TVET campus
Built on a 33-acre parcel in Kota Tinggi, Johor, the TVET campus has a total built-up area of 33,551 sq ft and is carved out from a larger area consisting of 10 training and vocational faculty buildings, as well as five public utility buildings.
Due for completion in 1Q2022, the campus will serve as a catalyst to the surrounding area and will enable the government's Economic Planning Unit (EPU) to set up technical and vocational government schools and universities/campuses.
Azim says the design of the TVET campus was based on the concept of faculty buildings connected to each other via covered corridors, and centred around a park with magnolia trees. "I have always wanted to create something like this because of its walkability from one building to another and its openness to the park that will allow light and cross ventilation into the buildings."
He highlights that a main feature in the campus will be a dedicated surau for students. "The surau has a total built-up of 16,024 sq ft and will be located in the middle of a central landscaped courtyard surrounded by the faculty buildings. It will also be fronting a lake, which serves as a retention pond to collect rainwater.
"Lightweight screening is placed around the circular shape of the surau, which will allow natural ventilation. Diffused light will also be able to penetrate the perforated walls of the screening device used as the enclosure to the surau."