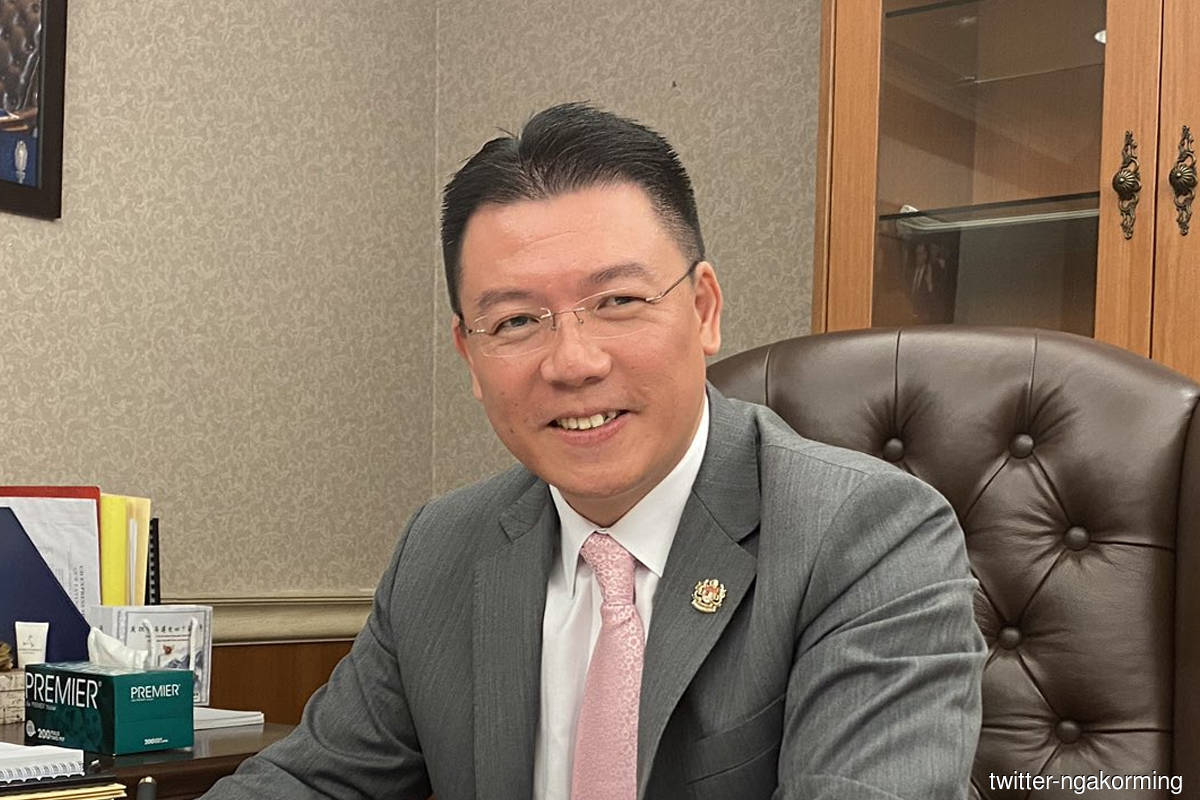 KUALA LUMPUR (July 13): Dewan Rakyat Deputy Speaker Nga Kor Ming has resigned from his post in a show of solidarity with Tan Sri Mohamad Ariff Md Yusof, who was removed as the Speaker today.
Speaking in a press conference at the Parliament building, Nga said this was the first time that an "excellent Speaker" was removed without any reason.
"I am in solidarity with Tan Sri Ariff. I only serve a government that is chosen by the people. I hereby offer my resignation with immediate effect, as a sign of full solidarity with Tan Sri Ariff," said the Teluk Intan MP.
Nga said he had worked as a team with Mohamad Ariff and so it was only right that he resigns after MPs narrowly approved a motion to remove Mohamad Ariff as Speaker.
"As what Abraham Lincoln said, the only legitimate government is a government of the people, for the people and by the people," he said.
Nga's resignation came ahead of the motion for his removal which was slated to be put forward today.
Mohamad Ariff, who was also present at the press conference, said he has no issue with the move to remove him, as it was done according to the Constitution.
"It is the MPs that pick the Speaker and not the Cabinet or the Prime Minister. The Speaker must be neutral, independent and must not be influenced by the executive power. The Speaker is also not a special officer of the Cabinet or the ministers or the Prime Minister," he said.
The former judge said he accepted the motion for him to be replaced it there was "nothing wrong with the motion".
Responding to questions on whether he was under pressure, he reiterated that he is not anyone's special officer.
"Do I look like I'm under pressure?" he said in jest.
"They can say whatever they want, but I stick by the book. It is very necessary for the system to work efficiently," added Mohamad Ariff.
Meanwhile, he said he would like to see the new Speaker continue with the reforms that he put in place, as these reforms are necessary to preserve the system.
He said the reforms were aimed at elevating the Malaysian Parliament for international standards, adding that it would be sad if these reforms are not carried through.
He also pointed out that his removal was out of the ordinary and that this has not happened in any other country, except Trinidad & Tobago.
For more Parliament stories, click here.