This article first appeared in The Edge Malaysia Weekly, on December 21, 2020 - December 27, 2020.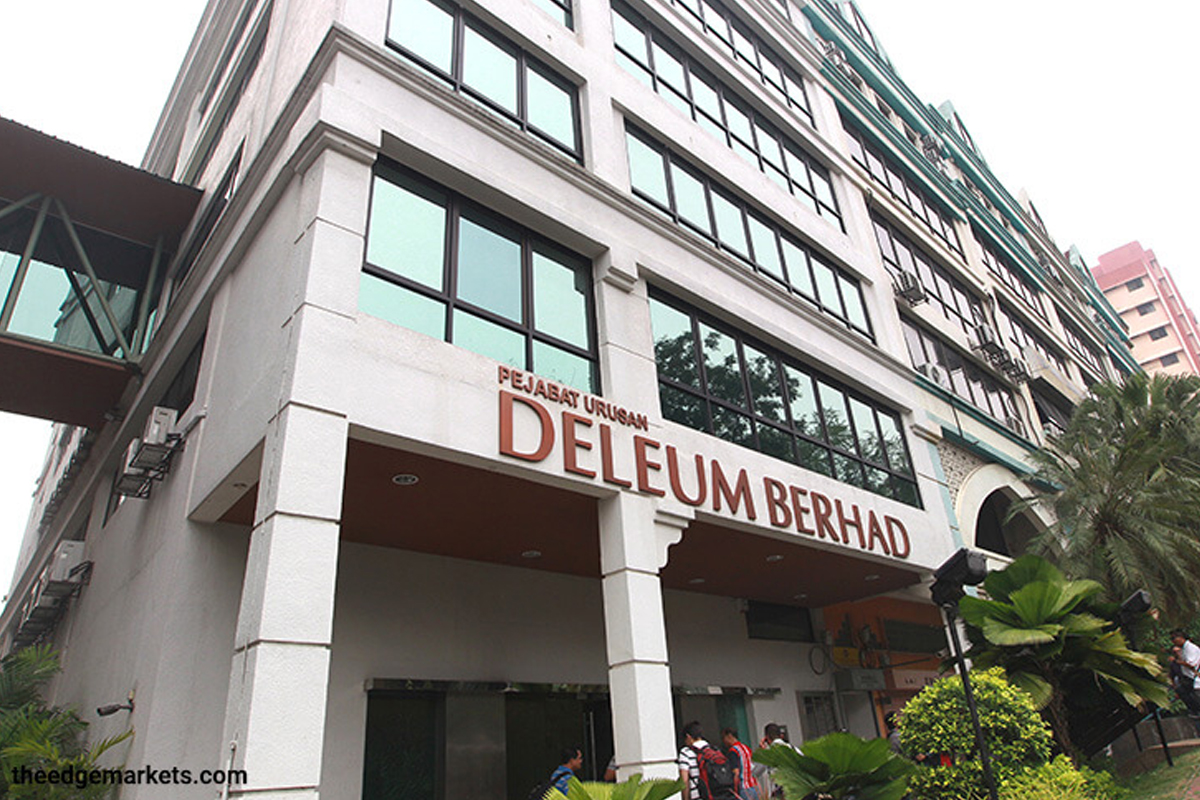 A RM20 million suit by Deleum Primera Sdn Bhd (DPSB) against four of its senior executives for purported breach of fiduciary duty has been met with a countersuit by the executives, who allege that DPSB's parent company Deleum Bhd was aware of the kickbacks that were being paid to executives of Petronas Carigali Sdn Bhd to ensure jobs continued to go to DPSB.
The allegations are contained in DPSB's suit against its director and CEO, Mazrin Ramli, senior general manager and director, Khairulazmi Mohamad Karudin, two other DPSB executives and two Petronas Carigali tender evaluation committee members, as well as the counterclaim by Mazrin and Khairulazmi against DPSB.
DPSB is 60%-owned by Deleum Services Sdn Bhd, which in turn is wholly-owned by Deleum, a public-listed company.
Mazrin and Khairulazmi each own 13.3% of DPSB while another 13.3% is owned by director Halmi Khalid, who has not been sued by DPSB.
DPSB's suit was filed by Messrs Lim Chee Wee Partnership on Nov 5 at the Kuala Lumpur High Court. Court documents sighted by The Edge found the filing was done following a special audit by PwC Consulting Associates (M) Sdn Bhd that was ordered by Deleum.
Apart from the four DPSB executives and two Petronas Carigali executives in the tender department, DPSB is also suing three of its subcontractor companies: Synergy Spectacular Sdn Bhd, Semi Hermatics Engineering Sdn Bhd and Hydra Admiral Sdn Bhd.
According to the court documents, the ordered audit discovered improprieties and the possible siphoning of money and kickbacks used to maintain DPSB's contract with the national oil company. DPSB was awarded a painting and alternative blasting services contract by Petronas in 2014 and another contract in 2017.
The audit found an excel spreadsheet in question containing terms such as "Cash Out Schedule" and "bonus", which the auditors said were tell-tale terms indicating illegal payouts.
The sheet also included terms such as "actual" and "dummy", denoting separate accounting figures for each.
"As a result of the 'illegal' scheme, DPSB suffered losses and damages amounting to RM19.876 million, where the sum is likely to be higher, and the company reserves its right to amend its claims and to add co-defendants in claiming the amount," read DPSB's statement of claim.
On Dec 14, theedgemarkets.com reported that the Malaysian Anti-Corruption Commission (MACC) had questioned two senior executives of Deleum and that it was following the money trail between Petronas Carigali and DPSB as well as its sub-contractors to understand the illegal scheme and bigger picture.
Petronas president and CEO Tengku Muhammad Taufik Tengku Aziz had confirmed that forensic investigations were being carried out and appropriate action was being taken, as the national oil company does not tolerate bribery.
In a filing to Bursa Malaysia, Deleum confirmed the probe of two of its senior executives in DPSB but denied that executives of the public-listed company were involved in any way. It also confirmed the filing of the suit.
Discovery of fraud
According to court documents, in early 2020, Deleum suspected DPSB's illegal activities and a subsequent forensic investigation in late August found alleged improprieties and the siphoning of money through kickbacks between DPSB, Petronas Carigali officers and the three companies.
This was discovered as the spreadsheet showed cash payments worth millions of ringgit to Mazrin, following alleged secret dealings between DPSB and Synergy Spectacular and commissions paid to Petronas Carigali staff.
Other allegations include: a conspiracy between Mazrin and other defendants with Semi Hermatics resulting in a RM1.34 million payment to the subcontractor; that Mazrin also paid for overseas holiday trips for himself and other Petronas Carigali employees using company funds, though purportedly as kickbacks to ensure DPSB got the contract.
DPSB is seeking damages amounting to some RM20 million, and a declaration that the four DPSB staff, including Mazrin and Khairul­azmi, breached their fiduciary duty, trust, contractual obligations and duty of fidelity.
Mazrin and three others claim suit mala fide
Mazrin, Khairulazmi and the two DPSB employees who are being sued claimed in their defence and counterclaim dated Nov 26, sighted by The Edge, that the suit filed against them was done in bad faith with the purpose of hiding three factors:
•    To hide the weaknesses of DPSB's procurement based on the poor performance of the company in 2018, 2019 and this year;
•    To blackmail and pressure the minority equity owners of the company, namely Mazrin and Khairulazmi, so that Deleum can acquire their shares at a lower price and for the listed company — through its subsidiary Deleum Services, which owns the 60% stake — to make a huge profit through the buyout; and
•    To hide and cover up the order, knowledge and directive given either directly or indirectly by Deleum to them, through Deleum Services, on its business strategy, setting-up of slush funds and others.
The defence and counterclaim pointed to an amendment to the MACC Act 2009 and the insertion of Section 17A, where senior officers of a listed company can be charged for corruption by an organisation.
The defence filed by Messrs Haniff Khatri also said the company performed well between 2012 and 2017 and maintains that the business strategy of the parent company is to hold good ties with Petronas through "connection and favours".
"At all material times, the business strategy involves hidden costs in order to maintain the contract and the formation of slush funds, which purpose is to support the operational costs, entertainment and promotion or commission costs," it said in its defence.
They claimed that this practice was within the knowledge of senior management of both Deleum and its holding company Deleum Services. They further claimed that Deleum, at its board meeting on June 10 this year, had indicated plans to buy out the 40% of DPSB not held by Deleum.
Because of the insertion of Section 17A of the MACC Act, they claimed that Deleum was in a hurry to cover its tracks.
Mazrin, Khairulazmi and the two other DPSB employees being sued claim the company's action is an abuse of the court process and they are seeking general, exemplary damages, interests and costs of the action.