This article first appeared in The Edge Financial Daily, on March 12, 2020.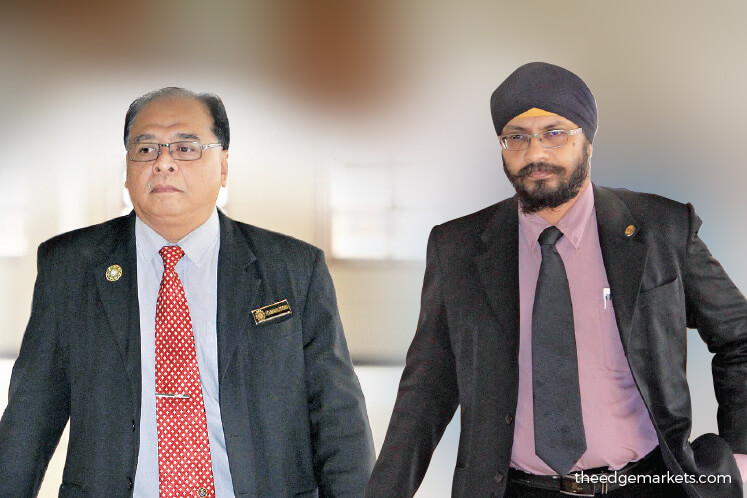 KUALA LUMPUR: The defence stage of former premier Datuk Seri Najib Razak's SRC International Sdn Bhd trial ended yesterday after 33 days of hearing during which 19 witnesses testified.
The High Court then proceeded to fix the dates for submissions from both sides, the conclusion of which will lead to the verdict.
Najib's lead defence counsel Tan Sri Muhammad Shafee Abdullah requested for two months for the defence to prepare its written submission, saying his team will also be occupied with the 1Malaysia Development Bhd (1MDB) hearing that is still in the prosecution stage.
Courts usually give one month for the two parties to prepare their written submissions after the defence case is closed.
Justice Mohd Nazlan Mohd Ghazali eventually settled for a six-week period and fixed April 21 as the deadline for both sides to submit written submissions, with the replies to the written submissions to be submitted by May 5.
Meanwhile three days — May 12, 13 and 18 — were set aside for oral submissions.
Earlier yesterday, ad hoc Public Prosecutor Datuk V Sithambaram wrapped up his cross-examination of former Malaysian Anti-Corruption Commission (MACC) chief Tan Sri Dzulkifli Ahmad over his testimony regarding the Attorney-General's Chambers' decision to clear Najib of wrongdoing in 2016 with regard to RM42 million of SRC funds deposited into the former prime minister's private bank accounts.
Subsequently, Muhammad Shafee called in the last two defence witnesses — Kamaruddin M Ripin, who is the MACC deputy director of strategic communications and international relations, and Regjit Singh, the MACC officer who recorded statements from SRC chief executive officer Nik Faisal Ariff Kamil in October 2015.
Kamaruddin was in charge of the two MACC press releases in January 2016, which updated the public on the investigations into 1MDB and SRC at the time. The two press releases were tendered as evidence.
Regjit, meanwhile, had testified that the statement was recorded from Nik Faisal at a hotel in Jakarta, on two separate occasions in October 2015. This was done as part of the agency's investigations into 1MDB and SRC in that year.
Najib read out 300-page statement
The defence case started on Dec 3 last year when Najib was put on the witness stand, from where he read out an almost 300-page witness statement detailing his defence against charges levelled against him.
This came after the court ruled on Nov 11 that the prosecution had established a prima facie case, and ordered Najib to enter his defence on all seven charges.
In his opening statement for the defence, Muhammad Shafee said the core of the defence's case will be that Najib had no knowledge and no involvement in matters which resulted in the transfer of the RM42 million from SRC into his accounts.
After reading his witness statement, Najib was then grilled by former Attorney-General Tan Sri Tommy Thomas over his role in ensuring that SRC had obtained RM4 billion in loans from Retirement Fund Incorporated (KWAP).
However, Najib claimed that he did not know whether his government's move to approve the two government guarantees for the RM4 billion loan given by KWAP in 2011 and 2012 was tabled in Parliament.
In fact, he claimed that he had no knowledge of SRC's plan to apply for a RM3.95 billion loan from KWAP prior to receiving a letter from the company, even though he was SRC's adviser emeritus at the time.
But most strikingly, Najib testified that although there were no solid developments following SRC's first loan from KWAP amounting to RM2 billion, he had agreed to a government guarantee for a second RM2 billion loan to the company.
Najib said the second government guarantee was approved by the Cabinet and endorsed by him because he had an indication that SRC was making inroads into multiple renewable energy investments.
On top of all this, the former premier also said he would not be so stupid to put SRC money into his accounts.
Another major point in the trial is Najib's bid to hire a handwriting expert to verify his signatures on certain documents which he claims were forgeries.
Muhammad Shafee had made an application to allow a Dr Steven Strach from Australia to verify 13 contemporaneous documents containing Najib's signatures and to be called as an expert witness.
Najib, during the course of the trial, had maintained that he could not be sure if the signatures on the documents were his or were forgeries.
Interestingly, the defence eventually decided not to call Strach to testify as an expert witness. Muhammad Shafee did not specify the reason for not using Strach's analysis and for putting him on the stand during proceedings but a letter sighted by The Edge Financial Daily from Messrs Shafee & Co to Justice Mohd Nazlan's chambers indicated that there was an issue with the expert's appointment.
"As we have previously informed the court on 17/2/2020, an impasse has arisen relating to the terms of [Dr Strach's] appointment and as a result we are unable to proceed further with his appointment," read the letter.
Strach had been allowed by the court to examine the documents on Feb 11 and 12. Among the documents in question are the company minutes of 1MDB — the then parent company of SRC — and a letter dated Dec 24, 2014, relating to transfer instructions by SRC.
The former premier faces three counts of criminal breach of trust, one count of abusing his power as prime minister, and three counts of money laundering, over SRC funds amounting to RM42 million.
If found guilty, he is liable to a 20-year jail term, and a fine of RM5 million or five times the amount of money laundered, whichever is higher.