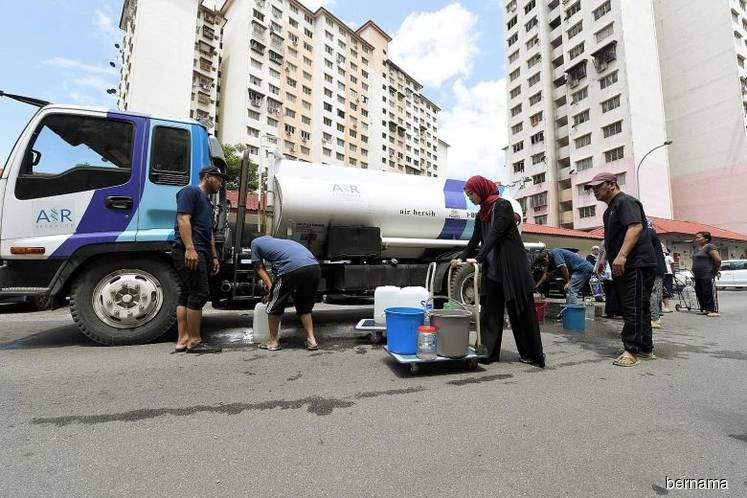 KUALA LUMPUR (July 27): Malaysia's federal government is set to finance a deal to unclog a decade-long water crisis that has often disrupted supply in homes and businesses in the Klang Valley, the country's most populated and industrialised districts that encompass Selangor, Kuala Lumpur and Putrajaya.
The Straits Times understands that with the Pakatan Harapan (PH) alliance now controlling both Putrajaya and Selangor state, an accord was struck last week to finance a takeover of Syarikat Pengeluar Air Selangor Holdings (Splash), a private company that is the final holdout in resolving the Klang Valley's water woes.
The deal would underline PH's longstanding claim that stalling tactics by the ousted Barisan Nasional (BN) administration had often caused dry taps in the wide swathe of districts with a population of some seven million people - some 22 per cent of Malaysia's 32 million population.
Selangor state - which fell to the Pakatan Rakyat alliance in 2008 and 2013, and to PH in May this year - has the most supply disruptions among Malaysia's 13 states.
Discussions to resolve the water crisis involving Selangor state and the federal BN government were stuck in the last decade, even as residents and businessmen fumed at the supply interruptions.
Four companies, including Splash, were awarded lucrative water concessions in Selangor under BN rule.
To fulfil Malaysia's Water Services Industry Act 2006, a piece of legislation to centralise water infrastructure under the federal government, three of these companies have sold their assets, including water plants and thousands of kilometres of pipes, to the government.
But a deal with Splash, controlled by listed conglomerate Gamuda, never materialised due to disagreement over how much its water assets should be valued at.
An official source told The Straits Times that the federal government is set to shell out RM1.9 billion (S$637 million) for Splash, out of a total consideration of RM2.5 billion to RM 2.7 billion. Selangor will pay Splash between RM600 million and RM800 million.
"Because of the joint funding, instead of a total buyout by the federal government, the discussion will continue on how the assets are allocated," the source said. "The minister agreed to take things step by step after working out the financials."
New Water, Land and Natural Resources Minister Xavier Jayakumar announced on Monday that a deal is 80 per cent complete and will be finalised by Aug 10.
Dr Xavier was himself part of the Selangor government which had to defend itself from criticism over unstable water supply to the Klang Valley.
Half of the 160,000 disruptions recorded in 2016 were in the Klang Valley, and Selangor's treated water reserves were at zero since 2015, meaning outages occur whenever there is a drought, scheduled repairs or unforeseen damage to pipes, treatment plants or reservoirs.
At the height of the negotiations between Selangor and the then BN federal government, the Najib Razak administration refused to hand over the key Langat 2 water treatment plant to Selangor until all issues involving the four water concessionaires were resolved.
Dr Xavier has since announced that Langat 2 will begin supplying treated water to Selangor in November. Once fully completed, it will add close to 50 per cent to current capacity for the Klang Valley.