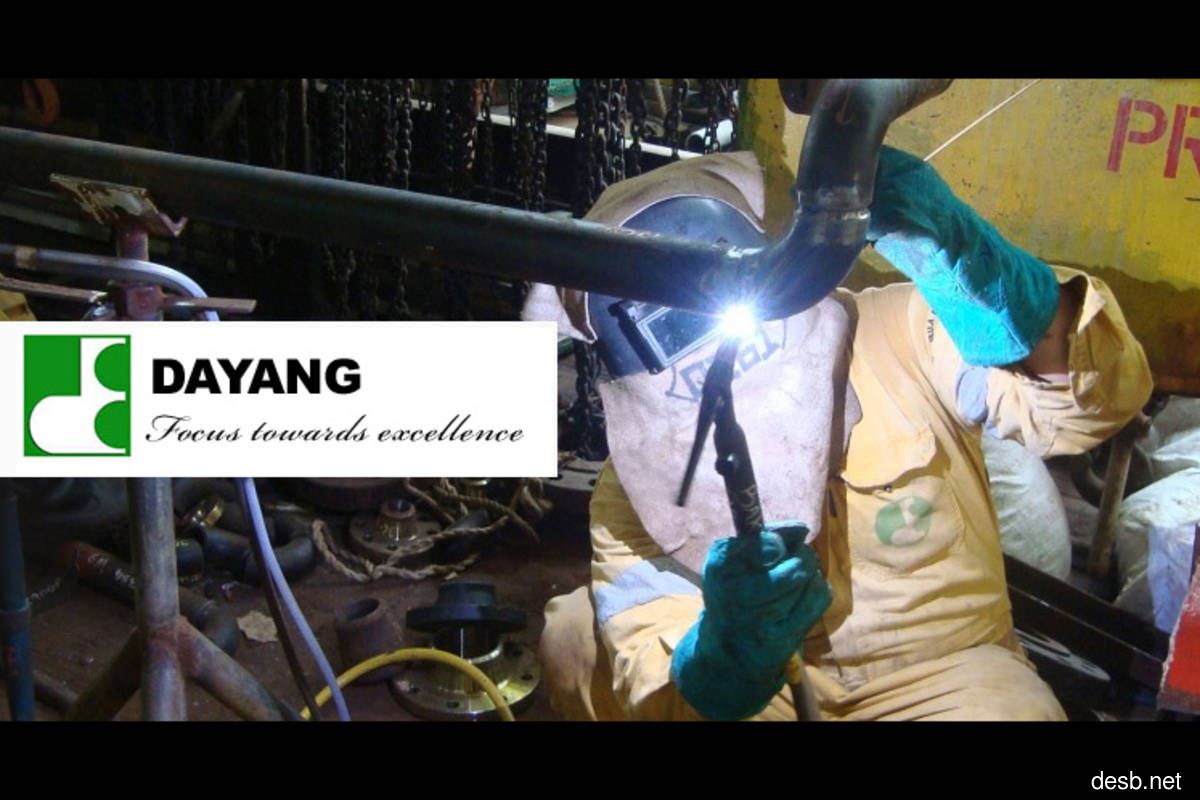 KUALA LUMPUR (Feb 22): Sarawak-based oil and gas services provider Dayang Enterprise Holdings Bhd has given assurance that it will continue to support and stand by its 63.7%-owned offshore marine services subsidiary Perdana Petroleum Bhd.
Its chairman Datuk Hasmi Hasnan, who is also managing director of Naim Holdings Bhd, said it has examined the new business plan under Perdana Petroleum's newly appointed managing director and is confident a turnaround may be achieved sooner than expected.
Naim is the largest shareholder of Dayang, which in turn owns a 64% stake in Perdana Petroleum. The combined asset base of Naim and Dayang is estimated to be worth in the region of RM4.3 billion.
"It (Perdana Petroleum) has a good track record in project delivery, safety standards as well as dedicated and professional staff, subcontractors, suppliers and service providers including bank support will bode well for its future.
"The group as a whole is considering many options to fund Perdana Petroleum's fleet expansion programme as part of its turnaround. This may include capital support and bank borrowings," Hasmi said in a statement on Tuesday (Feb 22).
He added that Dayang is on solid footing with an asset base of RM2.3 billion, called order book value of RM1.9 billion, strong cash reserves of RM456.1 million, as well as its gearing and finance coverage service ratios of 0.41 and 2.38 respectively being well above healthy levels.
On Monday (Feb 21), Perdana Petroleum announced that it was looking at fleet renewal to take advantage of the potential upside in offshore construction and maintenance projects to be undertaken by oil majors, and as an avenue for growth in the future.
It booked a record impairment loss of US$45.3 million (RM189.1 million) on its offshore support vessels in its fourth quarter of financial year 2021 (4QFY21) ended Dec 31, 2021, which led the company to post a record quarterly net loss of RM261.7 million for 4QFY21 from RM18.54 million a year ago. Revenue for 4QFY21, however, rose 40.7% to RM51 million from RM36.23 million in 4QFY20, thanks to higher vessel utilisation rate of 51% during the current quarter compared with 41% a year ago.
For full FY21, Perdana Petroleum's net loss widened to RM325.2 million, from RM65.83 million net loss in FY20 — marking its seventh consecutive year in the red.
Earlier on Tuesday (Feb 22), Dayang also reported a net loss of RM318.93 million for its FY21 ended Dec 31, 2021, compared with a net profit of RM56.41 million in the previous year, dragged down by Perdana Petroleum's asset impairment. About one-third to a half of Perdana Petroleum's fleet of eight anchor handling tug supplies hired out are chartered to Dayang.
Dayang shares closed down 5.5 sen or 6.29% to 82 sen on Tuesday, bringing a market capitalisation of RM949.37 million. Shares in Perdana Petroleum, meanwhile, ended one sen or 8.33% lower at 11 sen, valuing the group at RM243.85 million.