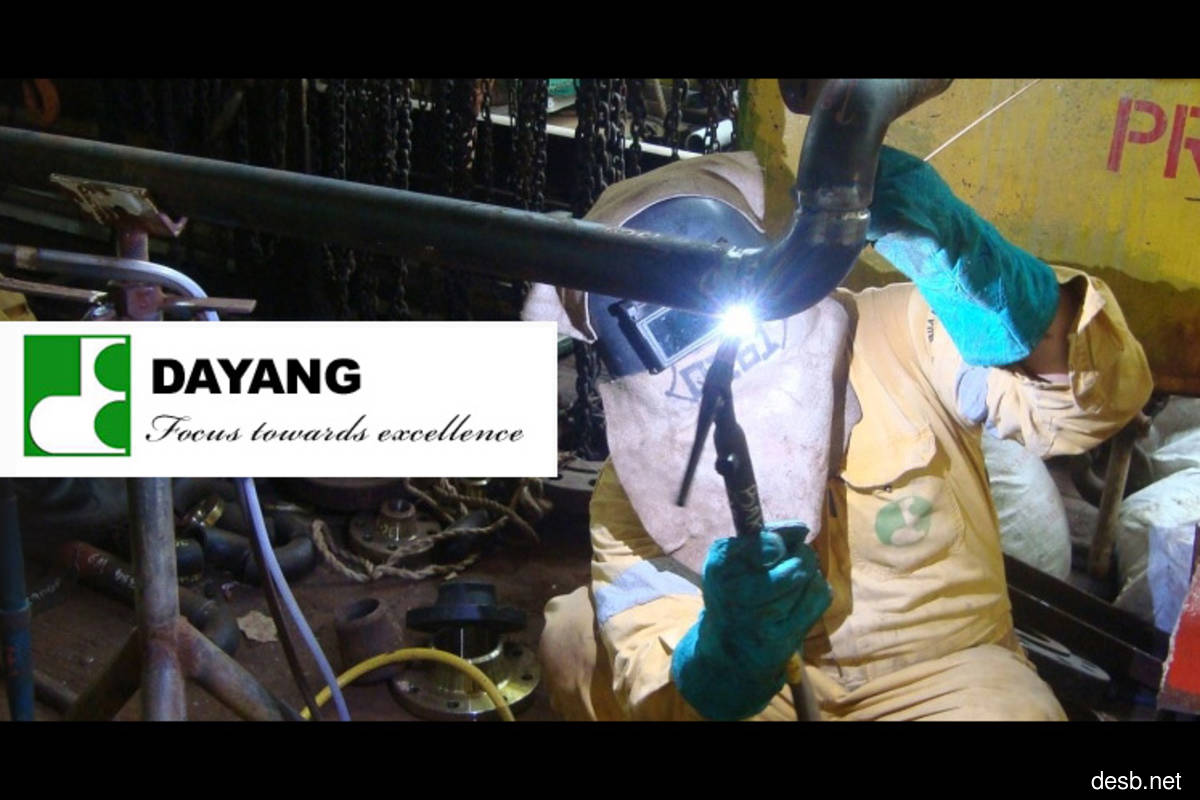 KUALA LUMPUR (Sept 20): Dayang Enterprise Holdings Bhd's net loss for the second quarter ended June 30, 2021 (2QFY21) widened to RM21.89 million from RM985,000 a year ago, due to higher operating costs amid the Covid-19 pandemic.
Quarterly revenue fell 6.59% to RM159.69 million from RM170.95 million a year ago, as vessel utilisation declined to 51% from 52% in 2QFY20, its filing with Bursa Malaysia showed.
The group said the lower vessel utilisation was a result of delayed work orders/contracts being awarded from oil majors in 2QFY21 arising from the impact of Movement Control Order (MCO).
"Although revenue reduced by only 7%, gross profit has seen a larger reduction of approximately 37% as a result of higher operating costs arising from exceptional Covid-19-related costs incurred," it said.
According to the group, the loss before tax of RM32.9 million in the current quarter was arrived at after taking into account an additional allowance for impairment loss on property, plant and equipment of RM27.9 million, as well as a net realised/unrealised foreign exchange loss of RM100,000 million — compared with a net realised/unrealised foreign exchange gain of RM300,000 in the corresponding quarter last year.
The group did not declare any dividend for the latest quarter.
For the first half ended June 30, 2021, the group fell into the red with a cumulative net loss of RM49.43 million, from a net profit of RM8.34 million a year earlier, while cumulative revenue fell 28.94% to RM243.75 million from RM343 million.
The group said its 2QFY21 was very challenging as its business continued to be affected by various restrictive MCOs imposed by the government to contain the spread of the Covid-19 pandemic.
Concurrently, strict adherence to the standard operating procedures, including the requirement of a 14-day quarantine for workforce movement to/from offshore resulted in higher operating costs, said the group.
"However, the vessel utilisation came in stronger at 51%, compared with 20% in the first quarter of 2021. Together with ongoing vaccination efforts, this has lent further optimism that the pandemic can be contained in the coming few months," it said.
As such, the group believes that outlook for 3QFY21 will improve considerably as crude oil price has stabilised to a healthy level that bodes well for the oil and gas industry.
In addition, it said its order book remains strong with an estimated RM2.3 billion worth of jobs, which will ensure healthy earnings visibility over the next few years.
"We will continue to be vigilant and exercise due care and prudence in the running and administration of the company's business. We remain confident that our strong execution track record and a healthy balance sheet will sustain the group through this challenging period," it said.
Dayang Enterprise's shares closed three sen or 2.88% lower at RM1.01 today, valuing the group at RM1.2 billion.