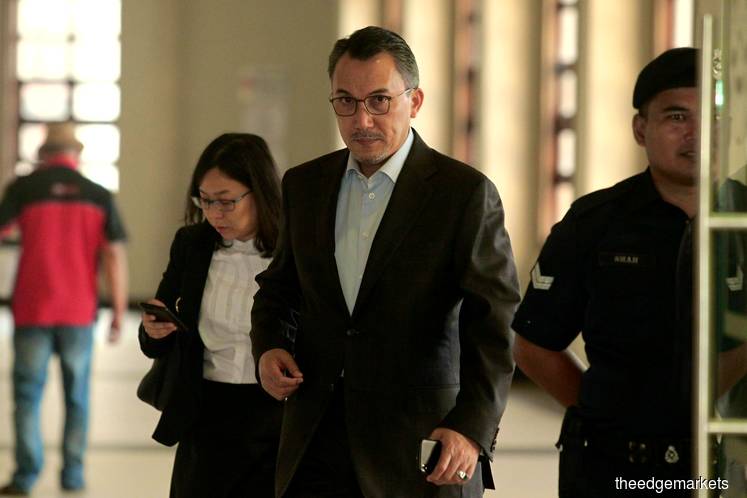 KUALA LUMPUR (June 11): Former SRC International Sdn Bhd chairperson Tan Sri Ismee Ismail will continue with his testimony during the examination-in-chief by the prosecution, where he is expected to further touch on the running of the company he left in 2014.
Ismee, who was formerly Tabung Haji's chief executive officer, told the court yesterday that he left SRC in 2014 after three years due to governance issues that included the company not submitting its audited report in 2013, as reported in The Edge.
He said former SRC managing director and chief executive officer Nik Faisal Ariff Kamil was "the link" between the SRC board and the ex-prime minister Datuk Seri Najib Razak.
The 39th prosecution witness also said that every decision made by the board had to be given the go ahead by Najib, who is also SRC adviser emeritus, after he was briefed by Nik Faisal.
Ismee also told the court that when the first RM2 billion loan was extended by Retirement Fund (Incorporated) (KWAP) on Aug 29, 2011, Najib had directed through Nik Faisal to move RM1.8 billion overseas in September.
RM1.5 billion was transferred to the BSI Bank in Switzerland while another RM300 million was moved to Bank Julius Baer & Co in Hong Kong; RM200 million was kept locally for operational purposes of the company.
The Edge is bringing the trial involving Malaysia's former highest-ranking politician who led the country for nine years live.
Users of The Edge Markets app may tap here to follow our live reports.