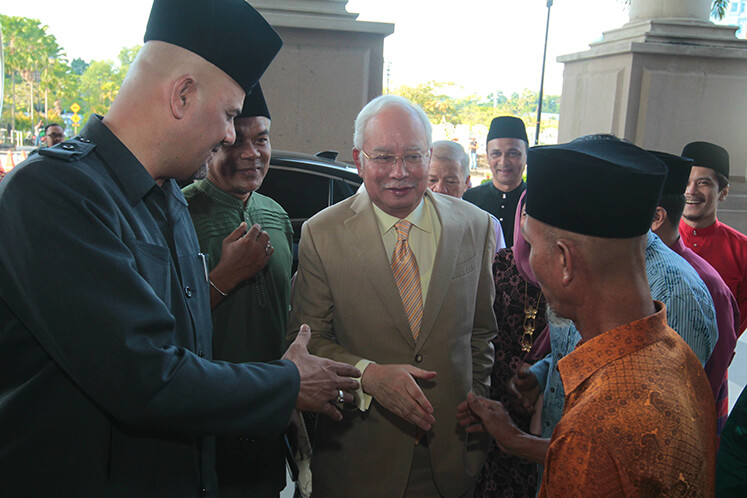 Najib greeting supporters after arriving at the Kuala Lumpur High Court. (Photographer: Suhaimi Mohd Yusuf/The Edge)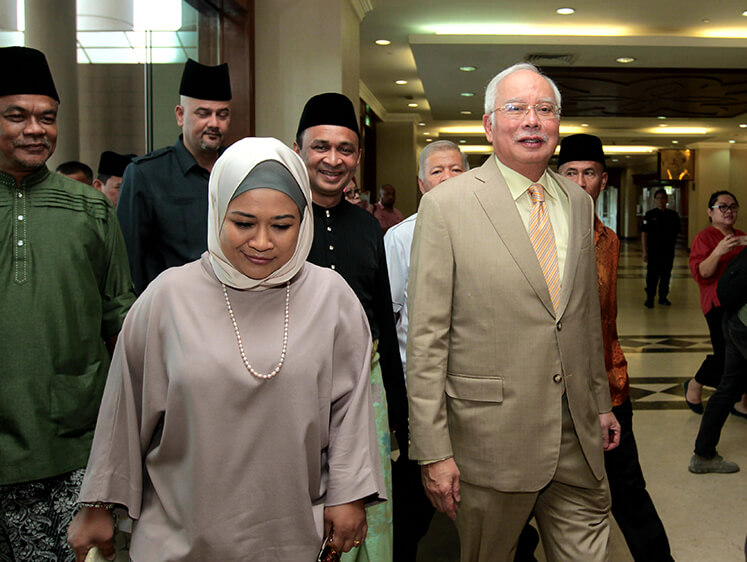 Najib on his way to the court room.(Photographer: Suhaimi Mohd Yusuf/The Edge)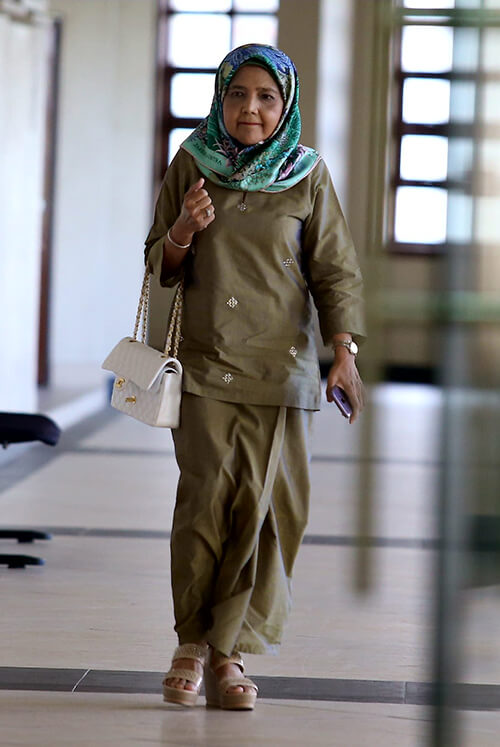 Prosecution witness no. 38: Ex-KWAP CEO Datuk Azian Mohd Noh. (Photographer: Suhaimi Mohd Yusuf/The Edge)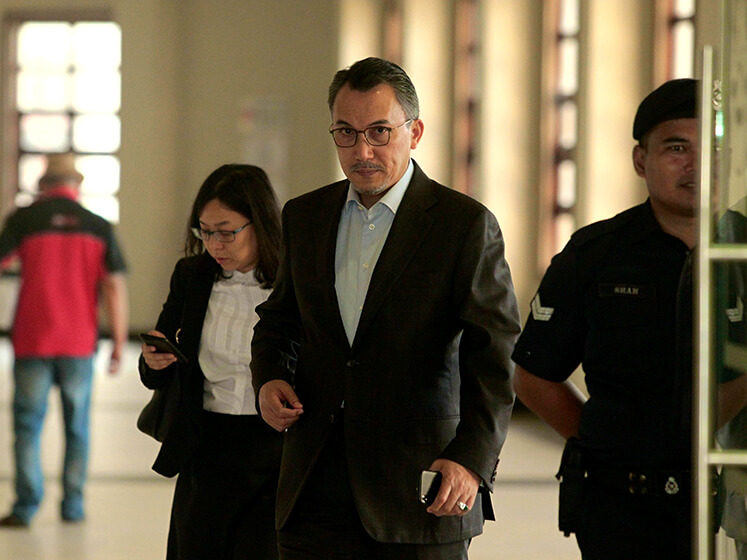 Prosecution witness no. 39: Former Tabung Haji, 1MDB and SRC director Tan Sri Ismee Ismail. (Photographer: Suhaimi Mohd Yusuf/The Edge)
KUALA LUMPUR (June 10): The 38th prosecution witness, former Retirement Fund (Incorporated) (KWAP) chief executive officer Datuk Azian Mohd Noh, will continue to be cross-examined by lawyers representing Datuk Seri Najib Razak as his SRC International Sdn Bhd trial enters its 21st day today. 
Azian has already testified that a total of RM4 billion in loans, extended through two tranches of RM2 billion each, were given to SRC in August 2011 and March 2012 following a letter from SRC she received from Najib's former principal private secretary, the late Datuk Azlin Alias.
In the letter, the former premier had written a note saying he was agreeable to SRC's proposal to borrow RM3.95 billion and suggested that the fund consider lending money to the company.
However, during cross-examination by defence lawyer Havinderjit Singh, the witness also agreed that Najib's note to her did not compell the fund to extend the loans to SRC.
The previous witness, Ihsan Perdana Sdn Bhd managing director Datuk Dr Shamsul Anwar Sulaiman, also testified during cross-examination that Najib was shocked to learn that money had entered from the company into his private AmBank accounts – but did not tell him to lodge a police report about the transactions.
This follows Dr Shamsul's revelation to Najib after he was remanded by the Malaysian Anti-Corruption Commission for four days for alleged abetment of the payments of RM27 million and RM5 million on Dec 26, 2014 and RM10 million on Feb 10, 2015 to the former PM's accounts.
Dr Shamsul also disclosed that SRC managing director Nik Faisal Ariff Kamil had disclosed to him that the money originated from SRC and that the Ihsan Perdana MD had been instructed by Yayasan Rakyat 1Malaysia's Dennis See and Ung See Ling to deposit the funds, which was transferred to Ihsan Perdana, to two AmBank accounts.
He says he did not know the AmBank accounts had belonged to Najib.
The Ihsan Perdana witness who is also an Umno member had also said during his examinaton-in-chief by the prosecution that had he known that the accounts belonged to Najib, he would not have given the instruction to transfer the funds.
The proceeding today before High Court judge Mohd Nazlan Mohd Ghazali is also expected to see new witnesses being called by the prosecution after Azian completes her testimony.
The Edge is bringing the trial involving Malaysia's former highest-ranking politician who led the country for nine years live.
Users of The Edge Markets app may tap here to follow our live reports.