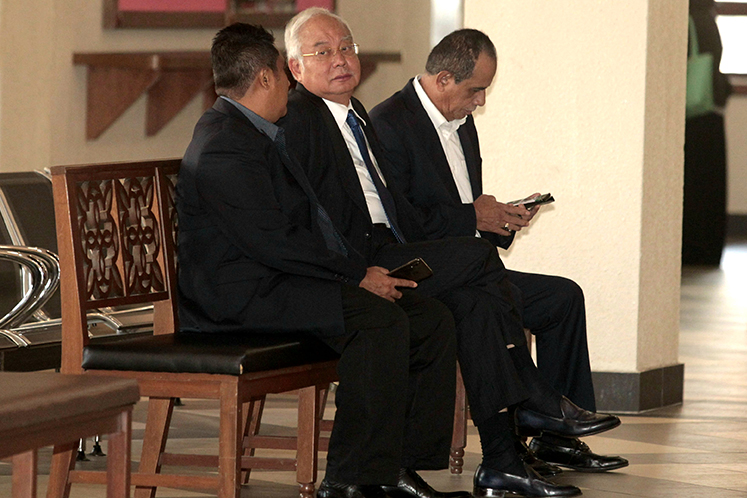 Datuk Seri Najib Razak waiting for court to begin. Photos by Suhaimi Yusuf/The Edge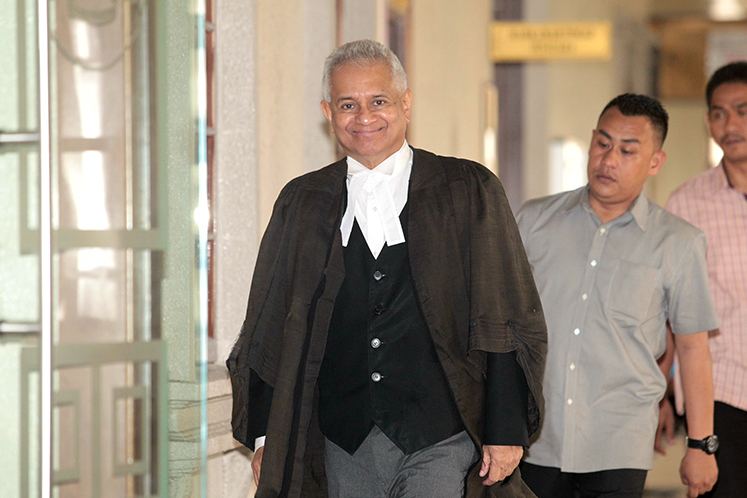 Attorney General Tommy Thomas.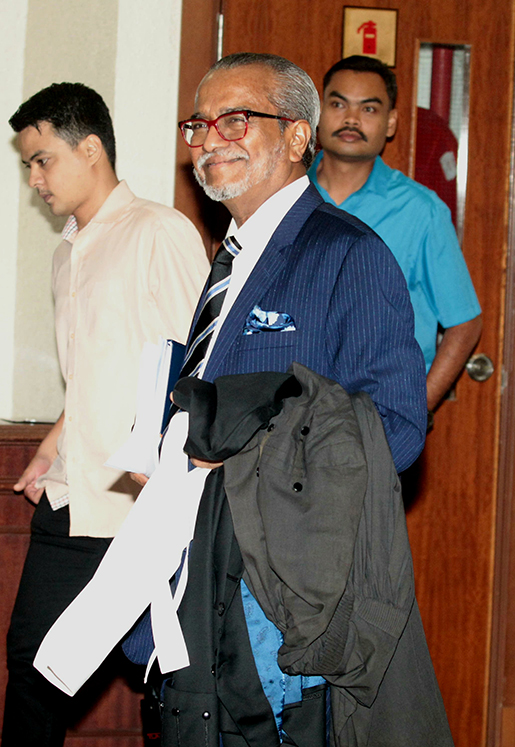 Lead defence counsel Tan Sri Muhammad Shafee Abdullah.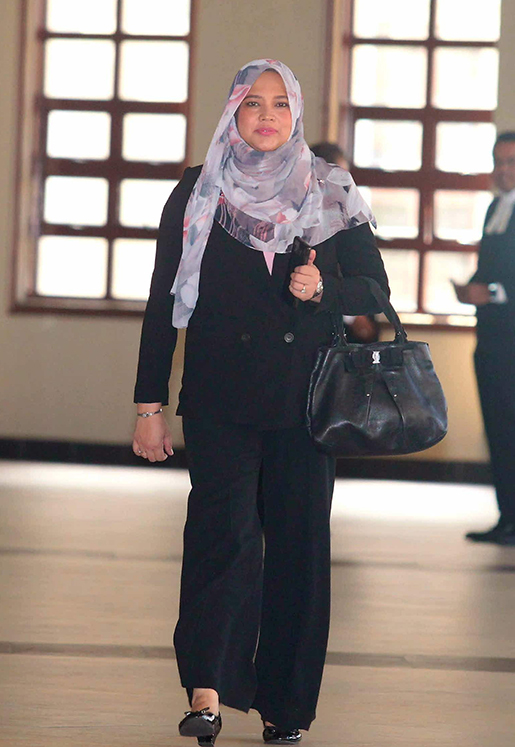 Prosecution witness no. 35: Kumpulan Wang Persaraan (Diperbadankan) (KWAP) vice-president of the legal and secretarial department Azlida Mazni Arshad.
KUALA LUMPUR (May 14) - The Datuk Seri Najib Razak RM42 million abuse of power, criminal breach of trust and money laundering SRC International Sdn Bhd trial continues today and tomorrow for this week.
KWAP legal and secretarial vice president Azlida Mazni Arshad in her testimony on Thursday informed how Najib had told the then pensioner's fund chairperson Datuk Wan Abdul Aziz Wan Abdullah to expedite the first SRC loan in 2011 and that RM2 billion was sufficient of the RM3.95 billion sought by the company.
Azlida who is the 35th prosecution witness also told the High Court how KWAP investment committee or panel had initial reservations to approve the loan but later succumb to the SRC request in August 2011 for RM2 billion to be deposited to that company's account.
The hesitancy stems from SRC being a RM2 company under 1Malaysia Development Bhd  (1MDB) and not under Finance Ministry Inc. SRC was said to be involved in strategic resources where it was supposed to be entrusted in ensuring continuous supply of valuable natural resources like coal, uranium, and gas to ensure continued supply of those items to generate energy.
In 2012, SRC asked another RM2 billion loan which was subsequently approved by KWAP's investment panel after Najib who was then also the Finance Minister issued a letter of guarantee and SRC is placed directly under Finance Ministry Inc.
However, so far from testimonies of earlier witnesses had seen the RM4 billion deposited into SRC and into a web of transactions that made its way to SRC subsidiary Gandingan Mentari Sdn Bhd and into Ihsan Perdana Sdn Bhd and from Ihsan RM42 million was deposited into Najib's account in Dec 26, 2014 and and Feb 10, 2015.
Azlida is expected to be cross-examined by Najib's lawyers led by Tan Sri Muhammad Shafee Abdullah and Harvinderjit Singh.
The Edge is bringing the proceedings live.
Users of The Edge Markets app may tap here to follow our live reports.