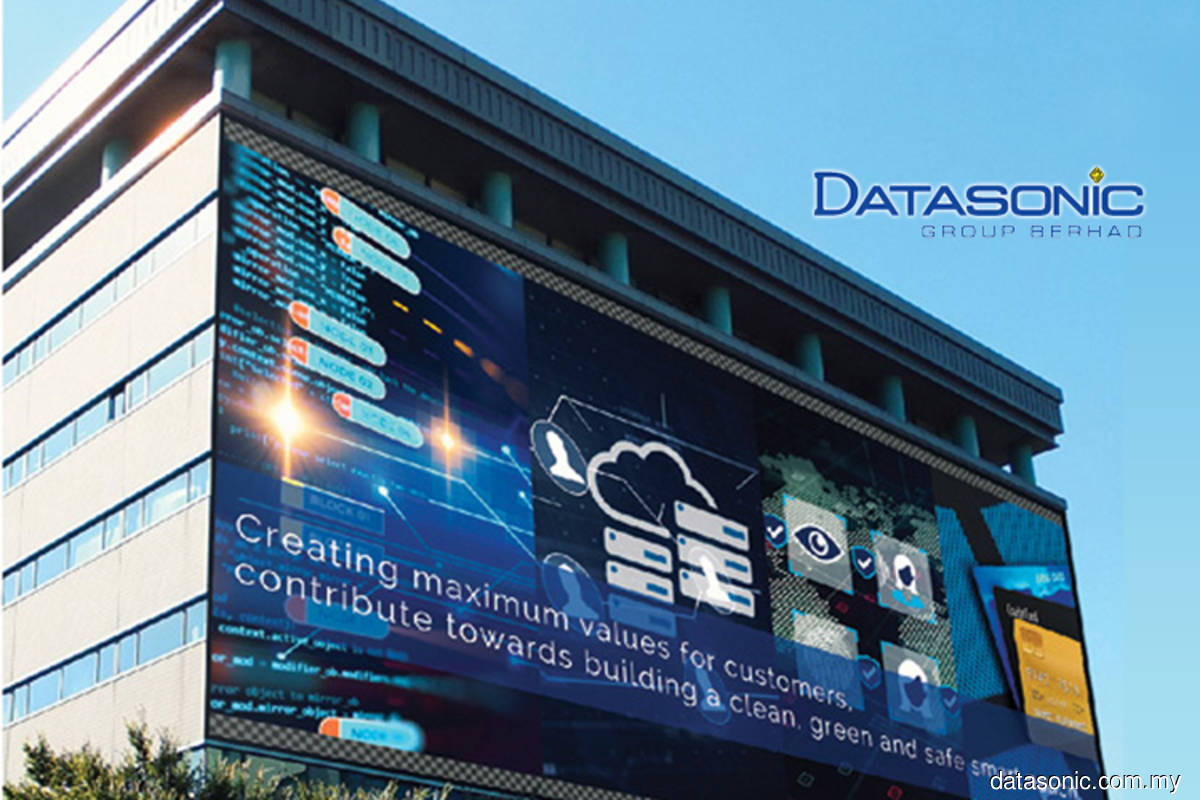 KUALA LUMPUR (Feb 24): Datasonic Group Bhd saw its net profit for the third quarter ended Dec 31, 2020 (3QFY21) slump following lower demand for its passport, consumables and personalisation services.
In a bourse filing, the group announced that on a year-on-year (y-o-y) basis, its latest quarterly net profit was down 97% to RM627,000, from RM20.18 million in the corresponding quarter last financial year.
Quarterly revenue also shrank by 61% y-o-y to RM29.45 million, from RM74.97 million a year prior.
On a quarter-on-quarter (q-o-q) basis, the company, which supplies consumables to the government for passports and identity cards, saw its net profit decline by 92% to RM627,000 from RM7.53 million in the immediate preceding quarter.
Quarterly revenue retreated by 33% q-o-q to RM29.45 million, from RM43.75 million in 2QFY21.
The group said the lower demand for consumables and smart cards was the main reason for the y-o-y and q-o-q declines in its latest quarterly net profit and revenue.
It did not declare any dividends in its most recent financial quarter.
For the cumulative nine months ended Dec 31, 2020 (9MFY21), its net profit declined by 73% y-o-y to RM12.93 million, from RM48.05 million in the corresponding nine months of the previous financial year.
Meanwhile, 9MFY21 revenue declined by 43% y-o-y to RM112.59 million, from RM196.83 million a year prior.
"The existing phases of the Movement Control Orders implemented in Malaysia since March 18, 2020 as a result of the coronavirus outbreak particularly on the issue of international travel, is expected to have an impact on the group's operations.
"The board expects the prospects for the coming quarters to be challenging as well as encouraging in line with the national economic recovery plans and new business opportunities in the areas of public security, public health and also e-commerce," it said on its prospects.
In a series of separate bourse filings, the group announced that it has appointed Wan Zalizan Wan Jusoh as its new managing director. He replaces Datuk Razali Mohd Yusof as managing director, who has been redesignated as a non-independent and non-executive director.
Wan Zalizan's previous positions included being the chief executive officer of Terengganu Inc Sdn Bhd between 2015 and 2016 and Exim Bank's chief operating officer between 2012 and 2015.
Meanwhile, Safian Mohd Yunus has been appointed as Razali's alternative director, while Handrianov Putra Abu Hanifah has resigned from his post as executive director to pursue other interests.
At the time of writing, shares in Datasonic were trading 0.95% or half a sen lower at 52 sen apiece, valuing it at RM1.4 billion. It saw 4.52 million shares done.