This article first appeared in City & Country, The Edge Malaysia Weekly, on September 5, 2022 - September 11, 2022.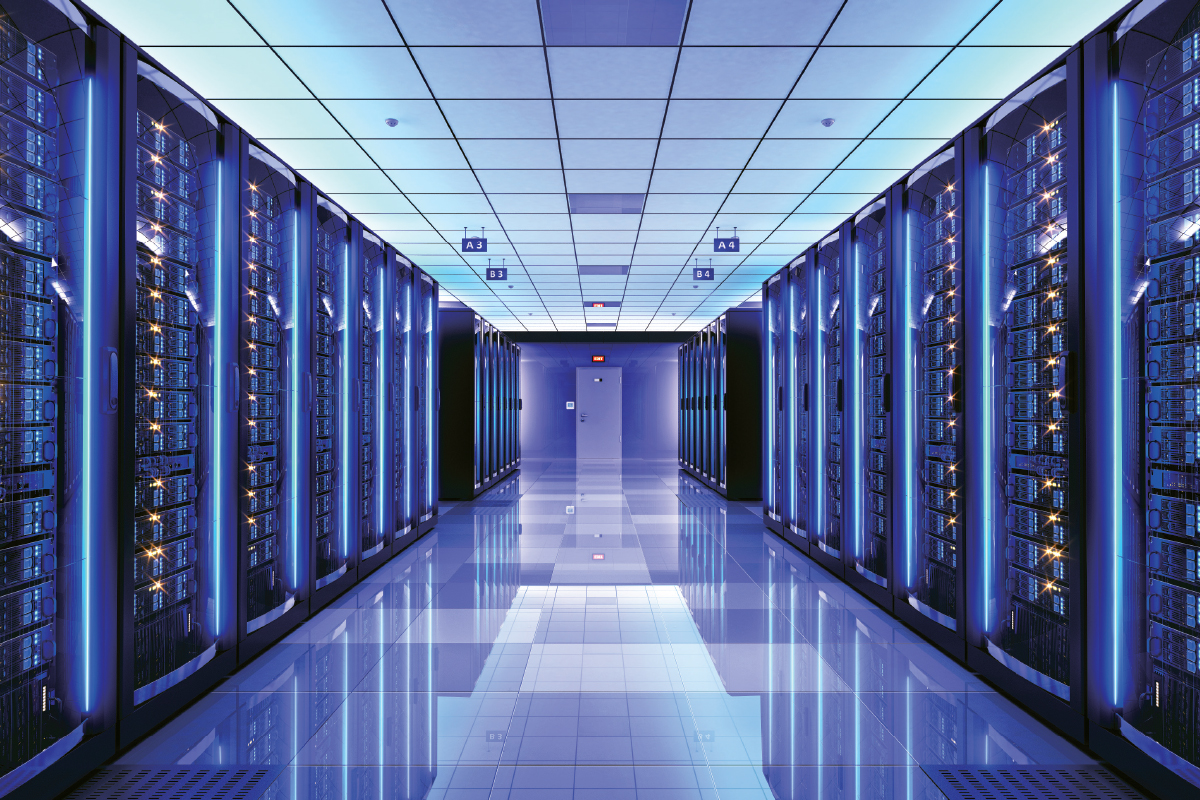 Although data centres (DCs) are relatively new in the real estate market, it is one of the fast-growing sectors in Asia-Pacific, according to real estate services firm JLL in a webinar titled "Data Centre as the New Real Estate Deal" held on Aug 18.
The webinar featured three main segments: Southeast Asia (SEA) as a Competitive Market; No Stopping the DC Locomotive; and Malaysia as the Preferred DC Destination.
 The speakers were JLL APAC DC managing director Chris Street, JLL APAC DC research director Glen Duncan and JLL Property Services (Malaysia) Capital Mar­kets (DC) real estate practitioner KL Eng, for the respective segments.
JLL Property Services (Malaysia) country head YY Lau was a panellist, and the moderators were JLL Property Services (Malaysia) chief growth officer Christo­phe Vicic and JLL Property Services (Malaysia) Capital Mar­kets (DC) real estate practitioner Kent Seet.
Delivering her opening remarks, Lau said the real estate market, even before the Covid-19 pandemic, was poised for disruptions and undergoing a lot of changes. "Demand has shifted from traditional properties to the historically less common real estate, which we at JLL have identified as the alternative real estate sector as compared to the traditional one. In a very short period, the DC sector has become a very important asset class of its own and is in great demand."
Providing a brief introduction to DCs, Duncan said they were, to some extent, a new asset class in the property sector. "The tenants are different as well; they consist of a complex ecosystem of not just enterprises but a whole range of different technology-related companies. To add to this mix, the market is quite often stable, from construction, pricing and tenant identification perspectives. Thus, we have a unique asset class.
"The DC [sector] has been growing steadily in Asia-Pacific for more than 10 years now and, in the last few years, this growth has been accelerated and the nature of that growth has changed. When I first started tracking the market, growth in each country started coming from a mix of local, regional and global operators of various types and the digital applications that those operators focused on were enterprise-focused more than anything.
"Now, growth is coming increasingly from cloud providers and hyperscalers, and many of the digital applications these data centres serve are consumer-focused. So, there's been a real shift there."
Consumer-focused digital applications include streaming applications for entertainment, communication and social media as well as e-commerce applications for online shopping and banking.
In Street's segment, he said, "Lau mentioned the growth of DCs across the region and, when we look at that, what we see is double-digit growth over the past five to seven years within the DC sector here in Asia-Pacific.
"Most recently, within the last two to three years, Asia-Pacific [has been] taking over from just an aggregate overall scale to the largest position in terms of total DC capacity across the world. It's quite significant that it's still growing and that is what is leading to a lot of interest among investors and the underlying demand is still very strong. So, we're seeing a lot of growth across the region."
Chart 1 shows the built-out critical mega­watt (mw) capacity of DCs at a country level. DC capacity, which entails power, space, cooling, network port connections and more, is measured in megawatts (mw).
Malaysia has seen a steady increase of mw in DCs over the past years with an average of 53.6mw in 2020, 68.8mw in 2021 and 88mw in 2022. The country is forecast to house DCs with 234.3mw in 2026. In the lead is Indonesia with DC growth forecast to reach 395.3mw in 2026.
"The demand [for DCs] is increasing across the entire SEA region, with Indonesia and Malaysia seeing the rise in interest earlier, and that again is really driven by that hyperscale demand," says Street.
Malaysia's DC market
Focusing on Malaysia's DC market, Eng said the sector has expanded rapidly in recent years, owing to increased internet usage. "The use of the internet in commerce, social media, entertainment and cloud adoptions has become more extended during the Covid-19 lockdowns. The pandemic has accelerated the migration towards cloud infrastructure as organisations look for business agility and growth in digital services."
Besides internet usage, Eng said, the Malaysia Digital framework, which was launched in July this year to enhance the MSC status policy, also encouraged companies and investments to venture into DCs and cloud computing. This has also contributed to the rise of the country's DC sector.
(See Chart 2 from Duncan's segment, for how engaged Malaysians are in the digital ecosystem compared to others in SEA.)
Duncan said, "Across SEA, Malaysia is only second to Brunei in terms of social media usage and, to access that social media, Malaysians are using a whole range of mobile devices that run applications. These applications have been serviced by data centres both in and outside the country and, over time, more of the work and data storage associated with those applications will be in the country. So, Malaysia's social media penetration of around 90% is very high.
"Applications drive DC demand. Interestingly, in Malaysia, Western hyperscale companies like Meta and Google dominate the marketspace. This draws cloud providers and hyperscalers, essentially, plus some of the key developers, owner-operators and even tenants within DCs to focus on the Malaysian market."
According to Eng, the country's data centre sector also saw strong demand from cloud service providers such as Microsoft Corp and Amazon.com as well as other globally prominent data centre operators such as Vantage Data Centres and Bridge Data Centres, and local operators such as AIMS Data Centre and TM ONE.
Eng also noted a growing trend of DC providers choosing to locate their DC campuses outside the more advanced developed markets of Hong Kong and Singapore, with Southeast Asian countries being the likely choices.
He said: "In the past two years, hyperscalers have made various sizeable investments in Malaysia. Microsoft is set to establish its first data centre region in Malaysia, GDS [Holdings is] building a 54mw data centre in Johor, construction plans of Bridge Data Centres' hyperscale campus in Johor are ongoing, Yondr is to establish a 200mw DC in Johor and we also have YTL's Green Data Centre Park."
Eng highlighted several contributing factors to Malaysia's position as a potential leading data centre market globally, including the country's existing regional hub for the manufacturing, logistics and big data analytics; lower electricity tariffs; adequate and affordable water supply for the cooling of DCs; tax incentives of up to five years by the local government; high literacy rates; free of natural disasters; and ample land supply at attractive prices.
Upcoming DC hotspots in Malaysia will be predominantly in Selangor, mainly Cyberjaya, some in the fringe areas of Kuala Lumpur, and Johor with Kulai Iskandar Data Exchange (Kidex), Nusajaya Tech Park and YTL Green Data Centre Park, Eng said.
"Malaysia's DC market will remain strong because our society has become very dependent on the internet as a source of information for networking, recreation, gaming, commerce and more. [Thus,] DCs with bigger storage and processing power are required. Malaysia will continue to be a beneficiary of data centre expansions, with a convincing outlook for the upcoming years," he added.
DC as an investment
Seet explained how local investors could enter the DC market in Malaysia. "We have quite a number of local players in the DC sector, from the more established ones, such as AIMS, TM One and Basis Bay, to experienced telecommunication and IT players such as YTL DC and Heitech. Occasionally, we have foreign DCs looking for local partners or local DCs looking for funds for expansion. At JLL, we cover all aspects of DC transaction and consultancy work and, together with the local team, we can provide customised investment plans for local investors.
"An expedient way of entering the DC market is to have joint ventures with established international partners that can provide expertise, market reach and support. Alternatively, investors can invest in existing DCs that may be looking to expand operations and [are] in need of additional fresh capital. Start by understanding the business, talk to professionals in the industry, and seek out the end-users or market that will be using the facilities," Seet said.
In terms of understanding the business, Vicic said the challenges had always been the high barriers to entry, as DCs demand specific technical knowledge and expertise and the already-scarce DC investment opportunities are being chased after by a large number of investors.
"Among the risks are the lack of local talents with expertise to run the operation; lack of reach to international markets; rising energy, labour and operating costs; increased competition as more players enter the market; increased need for adoption and compliance to ESG; and the rising cost of funds from the increase in interest rates may affect returns to investment," he said.
The DC sector, while it has its challenges, looks ready to expand in Malaysia.