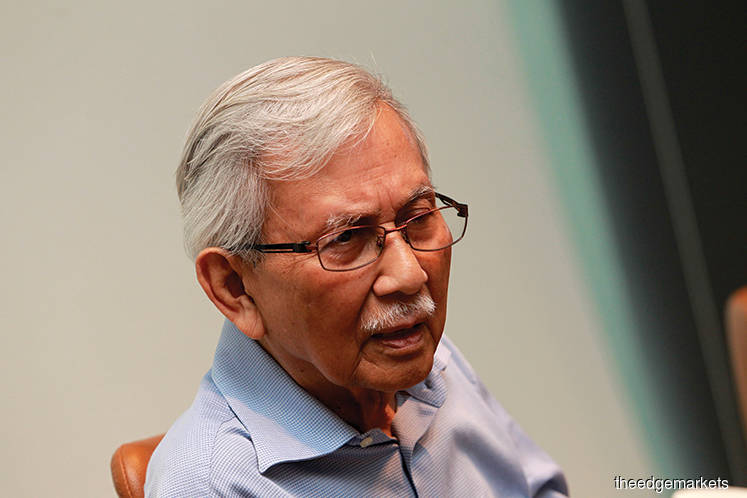 KUALA LUMPUR (Nov 8): Tun Daim Zainuddin has denied he is bidding for control of Media Prima Bhd, which he insists is still controlled by UMNO. 
"That's not true, (though) they said they want to sell," he said when asked by reporters today if he was looking to buy a controlling stake in the media group. 
Daim acknowledged he had been running Media Prima in the 1980s, but said he would not be interested in controlling a media empire again. 
"I'm tired. I'm old already," he added, speaking at a press conference after the Affin Hwang Capital Conference 2018 here. 
According to Media Prima's 2017 annual report, UMNO is linked to a 7.96% stake in the group via Singapore-registered company Altima Inc. Another 11.1% held by Gabungan Kesteri Sdn Bhd is also said to belong to UMNO. 
As at Feb 28 this year, Media Prima's top three largest shareholders were the Employees Provident Fund with 13.25%, Morgan Stanley & Co International PLC (12.53%) and Gabungan Kesturi.