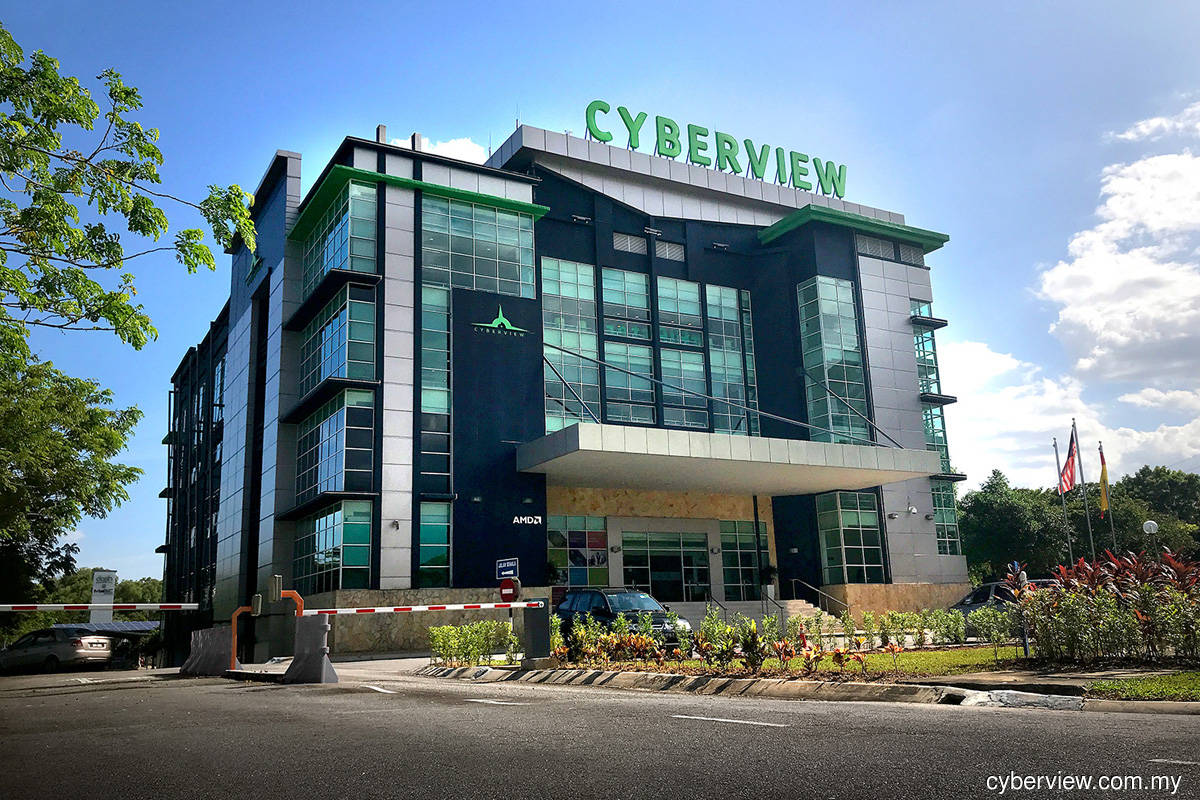 KUALA LUMPUR (July 24): Cyberview Sdn Bhd (Cyberview), the Tech Hub Developer of Cyberjaya recently held the first of its live monthly webinar series, themed 'The Role of Technology in Restarting the Economy'.
The webinar discussed how a technology ecosystem would catalyse the development of tech and innovation as society and businesses are pushed to fast-track digitalisation post-Covid-19.
the panel discussion focused on how technology will continue to play a key role in rebuilding economies as lockdowns across the world began to ease and people adapted to a new norm.
The speakers included Cyberview Head of Technology Hub Development Shafinaz Salim; Aerodyne Group Vice President, Partnership and Ecosystem Development Richard Ker and WAU Animation founder and chief executive officer Usamah Zaid.
In a statement in conjunction with the webinar, Shafinaz said that as a smart city, Cyberjaya's technology ecosystem provides a conducive environment for tech startups and companies to innovate.
"The technology ecosystem is made up of a network of industry players from different industry segments, and involves various components including businesses, investors, infrastructure, talents, incentives, and the community.
"Through our newly unveiled Cyberjaya masterplan, we will continue to ensure that these components are interconnected and interdependent with each other," she said.
Shafinaz said the new Cyberjaya masterplan further complements the technology ecosystem where Cyberjaya has been divided to four districts – North Cyberjaya, West Cyberjaya, South Cyberjaya and Downtown Cyberjaya, with a strong focus on the three new technology clusters – Smart Mobility, Smart Healthcare and Digital Creative.
She said these districts will propel Cyberjaya as the centre for Malaysia's tech innovation by providing a platform for creators and innovators to launch their businesses, while creating an ecosystem that encourages synergy between companies from different industries and of various sizes.
Ker said that generally, a technology ecosystem allows companies to localise their services and contents, and eventually expand their businesses.
"Specifically, for Cyberjaya, the ecosystem allows Aerodyne to collaborate with other technology players, investors and the government agencies who are based here," he said.
Meanwhile, Usamah said starting a business in animation was not easy but being in Cyberjaya gave the firm the opportunity to be connected with other players in the ecosystem which include Malaysia Digital Economy Corporation (MDEC) that has given it continuous support since 2013.
"We also get to work with other animation players here in Cyberjaya.
In today's ever-evolving world, we must study the industry landscape to fulfill gaps, as well as diversify and modify our business scopes to stay relevant and resilient," he said.