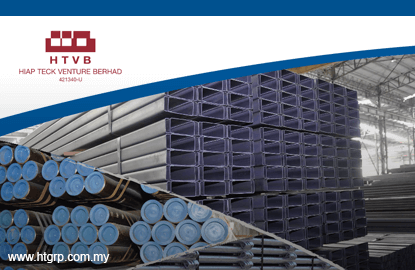 This article first appeared in The Edge Financial Daily, on March 17, 2016.
KUALA LUMPUR: Hiap Teck Venture Bhd, which is among six public-listed steel companies that have been raided by the Royal Malaysian Customs Department last month, said the enforcement body had completed the audit of its two subsidiaries.
"Customs has completed its audit in respect of the two subsidiaries, and customs has returned all documents taken into custody and released all bank accounts of a subsidiary frozen for the purpose of the audit," the steel maker announced in its filling with Bursa Malaysia.
It added that there had been no material effects on the operations of the group arising from the customs' audit.
Other affected public-listed companies are Southern Steel Bhd, Ann Joo Resources Bhd, Wah Seong Corp Bhd, Amalgamated Industrial Steel Bhd and Prestar Resources Bhd.
Recall that The Edge Financial Daily last month reported that more than 10 steel companies, including four public-listed companies, were raided by customs officers and policemen.
One day after the report, Hiap Teck confirmed the raid. It said customs had taken custody of certain documents of two of its subsidiaries and frozen a bank account of one of the two subsidiaries "for purposes of audit and investigation".
In an earlier announcement to Bursa, Hiap Teck said it was seeking legal advice.
The industry-wide raid that was carried out in a high-handed manner has caught frak. The Malaysian Iron and Steel Industry Federation has lodged a complaint to the finance ministry about harsh treatment of its members.
It is learnt that the raid was mainly on checking the inventory of hot-rolled coils — a key input for steel products produced by downstream players.