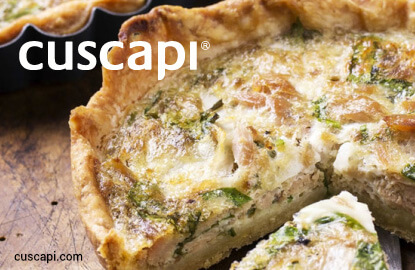 KUALA LUMPUR (Aug 1): Cuscapi Bhd, a food and beverage (F&B) industry management solutions software provider, is supplying self-ordering tablets to a China restaurant chain, for which it expects to receive 250 million yuan (RM151.72 million) of service fees over the next six years.
In a filing with Bursa Malaysia, Cuscapi said its wholly-owned subsidiary, Cuscapi Interactive Technology (China) Pty Ltd, has entered into an agreement with Shanghai Lead Food and Restaurant Management Co Ltd (SLFRMC) today, to exclusively deploy and manage REV self-ordering tablets to SLFRMC.
SLFRMC is wholly-owned by Hong Kong-listed Ajisen China Holdings Ltd.
Under the agreement, Cuscapi Interactive will supply REV self-ordering tablets for all of Ajisen's current and future restaurants in China six years, starting from the date of the agreement.
Cuscapi said it expects to deploy up to 25,000 REV self-ordering tablets for existing Ajisen restaurants in China.
Ajisen sells Japanese ramen and Japanese-style dishes under the AJISEN RAMEN® brand in China and Hong Kong.
Ajisen currently has 634 restaurants in the China. It reported sales of HK$3 billion from its restaurant operations in the financial year ended Dec 31, 2015.
The REV self-ordering tablet is a new product and service offering for F&B restaurant chains that enables customer to self-order, while allowing product promotions and upselling to be done, besides automation of payment processes, based on an outsourcing and revenue share business model.
The 250 million yuan service fees, said Cuscapi, exclude what it considers "significant media-related revenues to be generated through the sales of REV self-ordering tablets' media airtime".
Cuscapi traded unchanged at 12 sen today, giving it a market capitalisation of RM52.26 million.