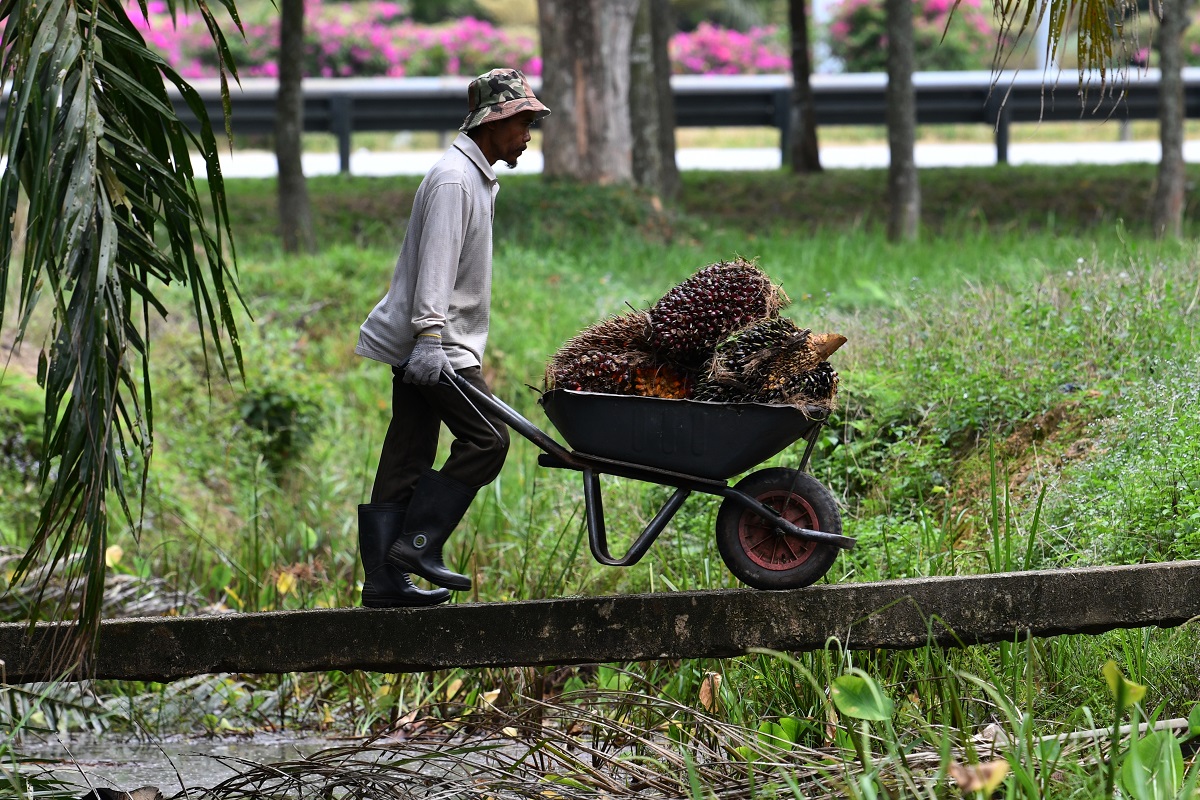 KUALA LUMPUR (May 19): Despite the current bullish crude palm oil (CPO) price momentum, PublicInvest Research's analyst Chong Hoe Leong thinks it is not sustainable, and a price correction would be inevitable once the inventory level sees a strong pickup.
In a note today, Chong opined that CPO prices could potentially drop below the RM3,500 per metric ton (MT) level after September when ample supply kicks in.
He noted that after hitting a low of RM2,033 per ton a year ago, CPO spot prices made a strong comeback, soaring more than 134% to the historic level of RM4,767 per MT.
"The long rally has caught most industry players by surprise as current palm oil fundamentals could not warrant such a price level," he said.
According to him, the unexpected strong rally of CPO recently was contributed by the soybean oil price rally, tighter CPO supply in the market, low carry-over and the impact of quantitative easing measures.
In view of the strong CPO price momentum in the first half of 2021 (1H21), he revised up his 2021 CPO price forecast to RM3,200 per MT from RM2,500 per MT.
For 2022, he raised his CPO price forecast to RM2,700 per MT from RM2,500 per MT as he thinks current CPO prices are toppish and poised for a correction in 2H21.
Meanwhile, Chong raised his earnings per share (EPS) forecasts by 22% to 63% across plantation companies under his coverage.
His top picks are Sarawak Plantation Bhd, Ta Ann Holdings Bhd and TSH Resources Bhd given their more attractive valuations and stronger-than-average fresh fruit bunch (FFB) production growth.
He maintained "neutral" on the sector as he thinks current CPO prices are toppish and he sees downside risk in 2H21.
"Despite the [recent] sharp rally in CPO prices, there was little share price reaction for most plantation counters and we attribute this to poor liquidity and increasing concerns over ESG (environmental, social and corporate governance) practices," he said.
He also reduced his price-to-earnings multiple for Sime Darby Plantation Bhd and FGV Holdings Bhd by two times to 34 times and 20 times respectively to reflect their weaker ESG practices.