This article first appeared in Personal Wealth, The Edge Malaysia Weekly, on October 7, 2019 - October 13, 2019.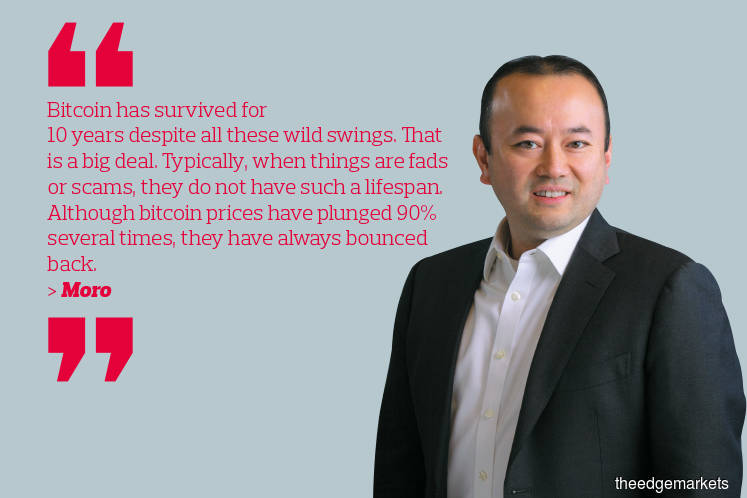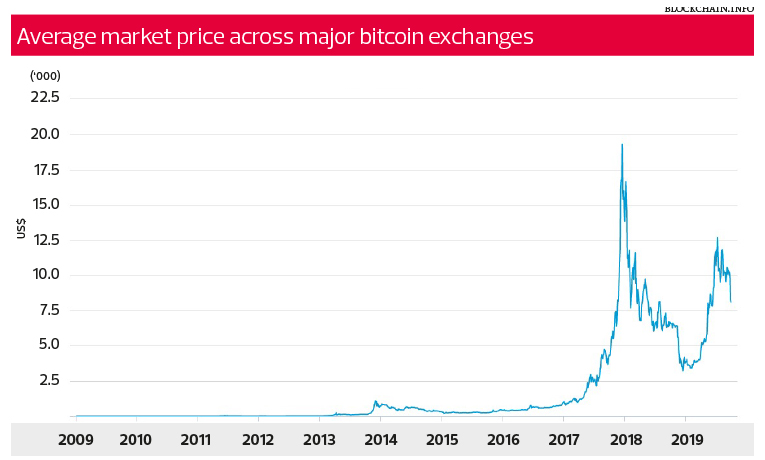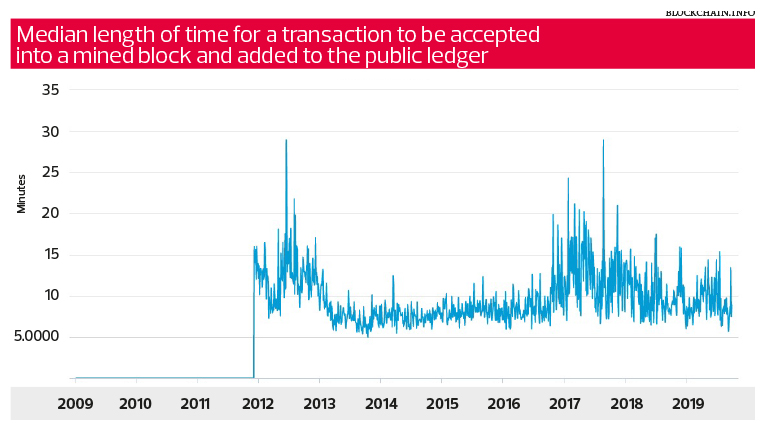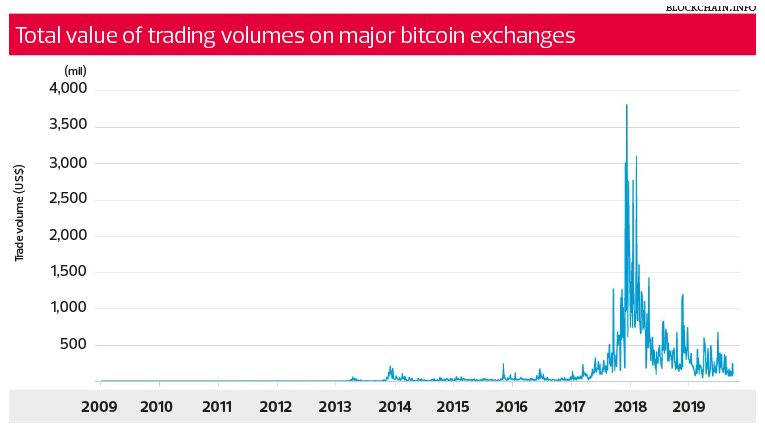 When bitcoin was launched in 2009, it was thought to be a scam, a Ponzi scheme or a money game. In fact, it was only two years ago that the cryptocurrency started to be seen as an alternative asset by some traders and institutional investors.
Today, asset management firms that invest in alternative asset classes are laying out strategies to invest in bitcoin, even though they may not be trading it yet, says Genesis Global Trading Inc CEO Michael Moro.
Genesis provides high-net-worth individuals (HNWIs) and institutional investors with over-the-counter cryptocurrency trading services. It is a subsidiary of the Digital Currency Group, a venture capital firm that focuses on cryptocurrency markets and has invested in several well-known companies in the digital currency space such as cryptocurrency exchange Coinbase, cryptocurrency media company Coindesk and social trading platform eToro.
"When we started the business, we would call up investors and ask if they would like to buy bitcoin, and they would hang up on us. They referred to bitcoin as a scam, Ponzi scheme or money-laundering tool. They actually thought we should be thrown into prison because we were doing something illegal by facilitating bitcoin trades," says Moro.
How things have changed. "Now, every phone call we make is returned. Every institutional investor we call is thinking about bitcoin. Whether they buy or not is another story. We know that they have a strategy for bitcoin and have spent time thinking about it, which means they regard it as a real asset class," he notes.
Moro says this is a sea change in perception. Genesis has been facilitating bitcoin trades and investments for the past six years and it is only getting started.
"Some of the biggest hedge funds and asset management firms globally have not invested in bitcoin yet. The US$177 billion bitcoin market [as at Sept 19] may not be big enough for these firms. But this is not stopping investors around the world from wanting to know more about cryptocurrencies and investing in bitcoin," he says.
One of the reasons for this change in perception is the passage of time. Bitcoin has survived for more than a decade despite several price crashes, proving that it is not a fly-by-night asset. For instance, in 2013, bitcoin plunged from a height of about US$867 to US$439 (and subsequently lower) when Mt Gox — once the world's largest cryptocurrency exchange that handled about 70% of global transactions at its peak — was hacked.
"The years 2014 and 2015 were a crypto winter. Nobody did anything and prices kept falling. That was a scary period. Nobody knew whether prices would go back to the previous low of US$80 or whether it had bottomed out and would go back up again," says Moro.
Pessimists who thought bitcoin would disappear were proven wrong. The cryptocurrency started to appreciate in the following years and hit an all-time high of US$19,423 in December 2017 (according to Coingecko.com). This would trigger several rounds of selling. Bitcoin sank to about US$3,222 a year later before gradually rising to about U$8,389 on Oct 1.
"Bitcoin has survived for 10 years despite all these wild swings. That is a big deal. Typically, when things are fads or scams, they do not have such a lifespan. Although bitcoin prices have plunged 90% several times, they have always bounced back," says Moro.
"At the same time, the bitcoin blockchain has been running continuously. It has run 24/7 for 10 years. That is a great accomplishment."
As bitcoin gained recognition and more money started to pour into it, it has become an asset class that is not correlated with traditional assets such as stocks and bonds. This gives investors a chance to diversify their portfolios.
"Bitcoin is a non-sovereign-backed cryptocurrency. It is not affected by GDP or employment rates. It just does what it does on its own and prices are based on supply and demand. It does not rely on central banks or anything like that. It behaves more like gold or other commodities. It does not have a cash flow and it is hard to determine a price for it," says Moro.
"Nevertheless, people see bitcoin as a store of value [like gold] and there are only 21 million of these in the market. The supply is limited while the demand is growing."
However, the biggest risk is regulatory uncertainties. "There are questions about how governments and central banks around the world view bitcoin. In 2013, we saw China ban its banks from handling bitcoin transactions and shut down bitcoin exchanges. So, the price fell dramatically," says Moro.
"As bitcoin increases in popularity, will more governments around the world see it as a threat to their economic sovereignty and take action against it? I see this as a challenge to the asset class."
Nevertheless, bitcoin and other cryptocurrencies are here to stay, even if such an event happens, he adds. "It would be the equivalent of trying to turn off the internet. They just cannot shut down bitcoin and its blockchain."
Getting personal
Today, bitcoin and some of the other large market-capitalisation digital currencies enjoy ample market liquidity and investors can trade these easily on cryptocurrency exchanges around the world. But this was not the case several years ago.
Moro, who has been facilitating bitcoin trades — mainly for HNWIs — since 2013, has had some interesting experiences over the years. Before Genesis was set up that year, he had spent six years at Manhattan-based SecondMarket Inc, which primarily traded bonds and private company stocks.
Prior to that, he was with Citibank's investment banking unit for seven years, where he serviced financial institutions such as banks, credit card companies and student loan companies.
While Moro was at SecondMarket, founder and chairman Barry Silbert saw the potential of cryptocurrencies and decided that the firm should start trading bitcoin. "Barry discovered bitcoin in 2011 and got the rest of us excited about it. I started to look into it in 2012 and the following year, the firm decided to launch its bitcoin trading business. The price at the time was about US$80 [compared with less than US$1 when bitcoin was launched in 2009]," he says.
SecondMarket matched bitcoin buyers with sellers and facilitated trades. When the firm received an order from an investor who wanted to buy US$100,000 worth of bitcoins, it would source the cryptocurrency from the market and sell the bitcoins to the investor for a brokerage fee of 1.5% to 2%.
"However, there was a lack of liquidity and it was not possible for us to source the exact amount of bitcoins that the investor wanted. We would receive a request to buy US$100,000 worth of bitcoins at 1pm and three hours later, we would find another person in the market who wanted to sell US$1 million worth of the cryptocurrency," says Moro.
"So, we had to buy US$1 million worth of bitcoins to sell US$100,000 worth. We took the time risk between 1pm and 4pm [when bitcoin prices could fluctuate]. We also had to put US$900,000 on our balance sheet and keep the bitcoins as inventory."
In addition to trading bitcoins with individual investors, the firm also traded these on cryptocurrency exchanges. But there were only two bitcoin exchanges at the time — Mt Gox and BitStamp. The former was based in Japan while the latter was based in Slovenia before moving to Luxembourg in 2016.
"It was scary because you did not know who was behind the companies. You created an account by going through their anti-money laundering and know-your-customer processes. Then, they literally asked you to wire money to their bank accounts and you did," says Moro.
"I was in the US and wiring quite a large sum of money to some place I had never been to. I could only keep my fingers crossed and hope my money got there so I could start trading bitcoins. It was too hard."
The lack of market liquidity and cryptocurrency exchanges in the US was part of the reason SecondMarket's bitcoin trading business had taken off, albeit in a smaller way. US investors could not find people to trade bitcoins with and they were uncomfortable about wiring money abroad to trade bitcoins on foreign exchanges they did not fully trust. This formed the basis for SecondMarket's bitcoin trading business.
In 2015, Silbert decided to sell his private share trading business and the SecondMarket brand to Nasdaq Inc. He also ceased operating some businesses. He then restructured what remained and set up a new entity called the Digital Currency Group (DCG) to invest in cryptocurrencies and blockchain-related start-ups.
Under DCG, there is asset management company Grayscale Investments LLC, with about US$2.5 billion under management. It manages several cryptocurrency trusts that allow accredited investors to invest passively in the digital currency space by tracking the performance of cryptocurrencies such as bitcoin, ether and litecoin, just like how one buys into an exchange-traded fund.
Then, there is Genesis, which inherited the bitcoin trading business from SecondMarket. "It is the new name for the bitcoin trading business," says Moro.
He adds that the firm is regulated by the US Securities and Exchange Commission, Financial Industry Regulatory Authority and other New York state regulators. "We are heavily regulated and this is certainly one of our key differentiators from the other players in the cryptocurrency space."
Cryptocurrency lending and borrowing business sees quick growth
Genesis has expanded rapidly since it was set up 2½ years ago, going from just six employees to 40. "We are doing about US$500 million (RM2.09 billion) worth of transactions each month. During our peak in 2017, when bitcoin shot up to about US$20,000, we made US$2.5 billion that month," says Moro.
The firm's clientele has also expanded from about 50 to more than 5,000 today. Those who traded with Genesis back then were mainly HNWIs from Silicon Valley, including some well-known individuals whose names Moro is not allowed to disclose.
"Many of them are venture capitalists (VCs). If you think about it, they invest in start-ups. Most of these failed, but one or two did really well. These VCs are used to having either zero or, say, 100 times return, similar to bitcoin. This explains why they are comfortable with the risks associated with bitcoin," he says.
There was a time when individuals would walk into its offices with US$1 million in their suitcase and asked to buy bitcoins, but the firm had to reject their offers, says Moro. "We have an office in Manhattan and they would go there, ring the doorbell and ask, 'Can I buy some bitcoin?' The receptionist would show the person into the meeting room and he would repeat, "Hi, I would like to buy some bitcoin.'
"Our first reaction was that we did not trade with our clients in person. We were not a peer-to-peer trading platform. Second, we did not know who they were and we had to onboard the person as a client by running the necessary background checks on them.
"However, the guy would just sit there and say, 'I won't tell you who I am. I won't give you my information. But here is my proof of funds.' He would open his briefcase and there was US$1 million in it. We were like, 'No. That is not how it works.' So, we had to turn the customer away.
"But that really happened to us. That is really different from fixed income and bond trading, where we dealt with institutional investors."
Today, the firm has a more diverse clientele that includes hedge funds and smaller asset management firms. Dodgy individuals with suitcases full of cash stopped knocking on its doors in 2015. The latter is due to a much stricter regulatory environment in the cryptocurrency space today, says Moro.
In March last year, Genesis started its cryptocurrency lending and borrowing business. This means clients can either lend their cryptocurrencies, mainly bitcoin, to the firm to earn interest or borrow cryptocurrencies from the company for a fee.
"The interest we pay lenders is in fiat currency or bitcoin. People used to say that bitcoin does not pay you any interest or dividend. Actually, it does — if you lend it out," says Moro.
He adds that the lending and borrowing business has grown much faster than he anticipated in the past 1½ years. "We have extended about US$3 billion worth of loans [to our clients] and have US$500 million outstanding [as at Sept 12]."
Genesis is looking to offer custody services to its clients so they can deposit their bitcoins with the firm and have better trading services. "The idea is that somebody can send us US$1 million and tell us to hold the money for them. When they are interested in buying bitcoin, say, a week later, they can instruct us to do so as we already have their money," says Moro.
"After that, the client may want to lend half of his bitcoins to earn interest, which will be deposited into his account. At the end of the month, he will get a statement on the transactions. It is like a brokerage platform to log in and do all these things."
The company is currently spending a lot of time trying to figure out how to do all of this seamlessly, he adds.