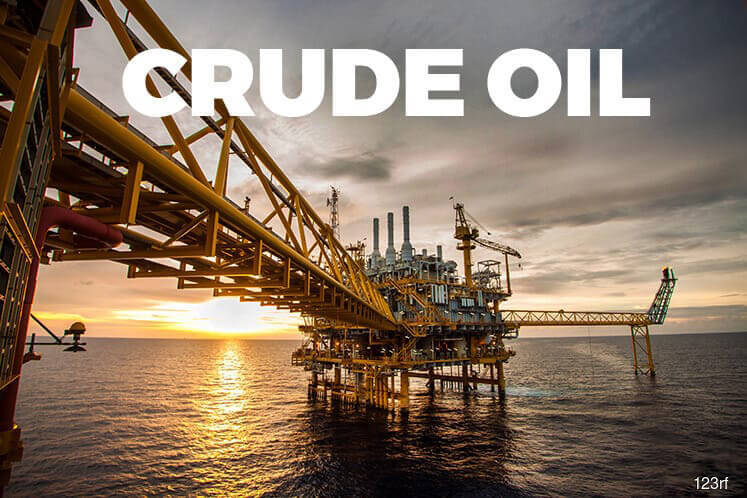 KUALA LUMPUR (Oct 31): Crude oil prices are forecast to average US$74 a barrel over 2019, only marginally up from a projected average of US$72 a barrel in 2018, while metals prices are expected to remain broadly stable in 2019, according to the World Bank.
In its October Commodity Markets Outlook released Oct 29, the World Bank said growing global trade tensions are weighing on non-energy commodity prices and are leading to downward revisions to 2019 price forecasts, the World Bank said.
The report said prices for energy commodities – which include oil, natural gas, and coal -- are forecast to average 33.3% higher in 2018 than the previous year but to broadly stabilise in 2019.
The World Bank said U.S. oil production growth is expected to be robust whereas oil production losses are expected in Iran and Venezuela. Global demand is expected to hold steady.
It said prices for agricultural commodities, including food commodities and raw materials, are anticipated to decline marginally in 2018 amid ample supply and trade tensions before rising 1.6% in 2019.
The report said the metals index is expected to rise 5.4% this year and decline modestly in 2019.
It said prices could drop more than expected if global trade frictions intensify.
World Bank Senior Director for Development Economics and acting Chief Economist Shanta Devarajan said further escalation of trade restrictions between major economies could lead to large economic losses and cascading trade costs through global value chains.
"Any setbacks to growth in major economies would have significant negative repercussions for the rest of the world through trade, confidence, financial, and commodity-market channels," he said.
World Bank's Development Economics Prospects Group director Ayan Kose said the outlook for commodity prices is highly uncertain given a number of policy-related risks, which include the possibility of additional tariffs or sanctions.
"In addition, demand for industrial commodities is likely to soften in coming years.
"A large number of emerging market and developing economies depend on raw materials for government and export revenues and should therefore be strengthening policy frameworks and rebuilding fiscal buffers," said Kose.
Meanwhile, World Bank senior economist and lead author of the Commodity Markets Outlook John Baffes said slower growth in commodity consumption would likely dampen prices.
"Further, other factors, such as advances in technology, shifts in consumer preferences, environmental concerns, and policies to encourage cleaner fuels could lead to sharper declines in global use of some commodities than current trends indicate," he said.