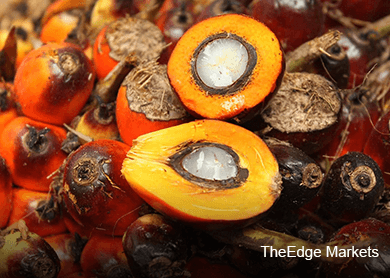 KUALA LUMPUR: The Brent crude oil price movement and weak ringgit will be the main drivers influencing crude palm oil (CPO) price this year, said industry experts at the 2015 Palm & Lauric Oils Conference & Exhibition (POC).
Director of Godrej International Ltd Dorab Mistry said the drop in prices of crude oil and related energies has hurt Malaysia, and the ringgit may fall further.
"Assuming that Brent crude oil will trade during the year in a band between US$50 and US$75 per barrel, and assuming a relatively strong US dollar and reasonable world growth, I believe CPO futures on the Bursa Malaysia Derivatives can rise to RM2,500 per tonne between now and May," he said during his keynote presentation at the POC.
He added that the rise in CPO prices will unfold as the market realises the shortfall in production and as stocks shrink to unforeseen levels in Malaysia.
"After July, as production picks up, I expect prices to begin to decline and may even fall to RM2,100," he said.
Misry also predicted a price level of US$725(RM2,644.15) for refined, bleached and deodorized (RBD) palm olein. However, he said he expects its price to fall to US$600(RM2,188.26) by December after production picks up in July.
He pointed out that the market has completely overlooked the factor of production in Malaysia, and strongly cautioned that Malaysian CPO production in 2015 will not be higher than 2014.
"In 2014, Malaysia produced approximately 19.7 million tonnes of CPO, my estimate today is that the country shall at best produce 19.7 million tonnes again in 2015. If the present dry weather continues for another two weeks, production will not reach 19.7 million tonnes and will even fall short of 19.5 million tonnes," said Mistry.
He added that world CPO production for 2014-2015 will rise by less than two million tonnes, but in 2015-2016 (October to September) it is likely to rise strongly, by as much as three to four million tonnes.
According to the chairman of LMC International Ltd Dr James Fry, weak Southeast Asian output will push the Malaysian Palm Oil Board's (MPOB) stocks below 1.6 million tonnes in the second quarter of the year.
"MPOB's stocks will rise well above 2.5 million tonnes in the fourth quarter unless discretionary palm methyl ester (PME) sales are viable with lower CPO prices or [there] is a dramatic policy switch [which] boosts local PME sales," he said during his POC keynote.
He predicted that if Brent crude oil stays at US$60 per barrel, the average prices of CPO for the first half of the year would be RM2,260 per tonne, before dropping to RM1,770 per tonne in the second half of the year.
"The world responded to the demand for biodiesel [from palm oil], but until now many do not realise how much high crude prices have underpinned palm [oil prices]," said Fry.
International Statistical Agriculturural Information(ISTA) Mielke GmbH executive director Thomas Mielke forecast average CPO prices in Rotterdam to be US$770 (RM2,808.27), and that RBD Palm Olein for Malaysia would average at US$750 (RM2,735.32).
"With stocks low and world import demand picking up, prices will be seen rising moderately as long as production is too low," said Mielke.
He estimated CPO production for 2015 to be at 19.8 million tonnes for Malaysia and 32.9 million tonnes for Indonesia.
Last year, CPO futures averaged RM2,400 and hit a high of RM2,916 in March.
The third month contract closed RM13 lower at RM2,364 on Bursa Malaysia Derivatives yesterday.
This article first appeared in The Edge Financial Daily, on March 5, 2015.