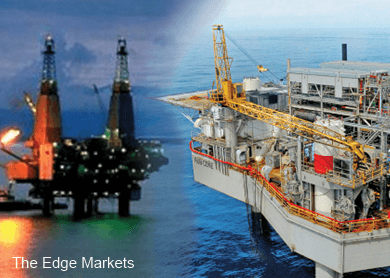 TOKYO (Apr 20): U.S. crude futures rose around 1 percent on Monday to above $56 a barrel on the back of continued turmoil in Yemen and worries over lower U.S. oil output.
FUNDAMENTALS
* NYMEX crude for May delivery, which expires on Tuesday, was up 55 cents at $56.29 a barrel by 0000 GMT, after settling down 97 cents at $55.74 on Friday.
* It reached a 2015 peak of $57.42 on Thursday, sparked by an escalating conflict in Yemen that raised concern about risks to supply from the region's major exporters, such as Saudi Arabia.
* London Brent crude for June delivery was up 68 cents at $64.13 a barrel, after settling down 53 cents.
* The leader of Yemen's Iranian-allied Houthi militia accused Saudi Arabia on Sunday of plotting to seize the country, in a fiery speech suggesting he was in no mood to compromise despite more than three weeks of Saudi-led bombing.
* Baker Hughes data on Friday showed the number of U.S. oil drilling rigs fell for a record 19th straight week to the lowest since 2010.
* The mayor of Haifa ordered on Sunday the closure of plants run by Israel's Oil Refineries, following a report showing high cancer rates in the port city.
* Kuwait, which plans to boost oil output capacity by a third by 2020, has discovered four new oilfields in the north and west of the country, a top oil official was quoted as saying by state news agency KUNA on Sunday.
* Iraqi forces retook most of the country's largest refinery from Islamic State on Saturday, security officials said, reversing gains by the militants who seized parts of the sprawling complex this week.