This article first appeared in The Edge Financial Daily, on September 4, 2018.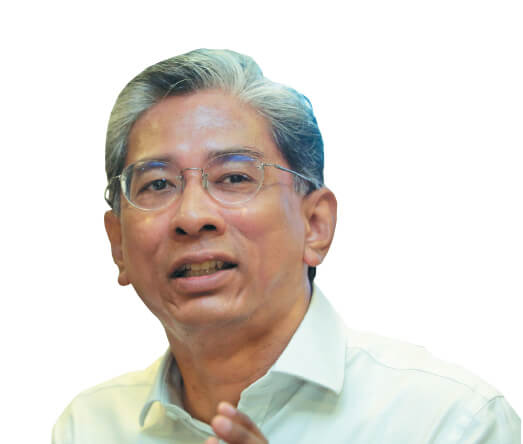 Razif: We have to allocate our resources and work smart in order to do something that is bang for the buck. Photo by Sam Fong
KUALA LUMPUR: Cradle Fund Sdn Bhd, an agency wholly funded by the ministry of finance, may face the possibility of a budget cut to its allocation, given the government's current fiscal position.
Cradle Fund acting group chief executive officer Razif Abdul Aziz said, however, the matter is an existing issue that has taken centre stage in recent times even before the current government came on board.
Hence, he said the agency is already prepared for the possible budget constraints in the future, having to go through two downsizing exercises recently to keep a lean organisational structure.
"We have to allocate our resources and work smart in order to do something that is bang for the buck. I cannot be everywhere, hence we've picked [to focus on] these three places — Klang Valley, Penang and Johor Baru," he said.
Razif noted that throughout the years, Cradle Fund, through the Cradle Investment Programme (CIP), has managed to work within the RM20 million to RM30 million allocation it receives from the government every year, which he said is already relatively small compared with government grants for other sectors.
With regard to the new government, Razif believes that its support for tech start-ups will continue, as he anticipates a renewed vigour in the digital direction.
"In my meeting with the CEP (Council of Eminent Persons) recently, they made it clear that they were supportive. The recent reorganisation of ministries such as the ministry of energy, science, technology, environment and climate change also reflects an intention to improve the government's coordination, management and engagement in this space," he said.
Yesterday, Cradle Fund announced that its CIP contributed RM3.4 billion to the country's gross domestic product (GDP) between 2008 and 2016 via investments and job creation.
A study done in collaboration with HELP University entitled "Impact Study of the Cradle Investment Programme — Value Creation in Start-up Ecosystem" indicated that CIP created 80,600 full-time jobs and attracted RM1.3 billion in private and foreign funds during the eight-year period.
From a total public allocation of RM158.8 million throughout the eight-year period, the study observed that CIP has been able to derive added values from individuals, communities, and businesses to support local and regional economic prosperity.
According to the report, Cradle Fund's cumulative contribution to the country's economy, as measured by GDP, is projected to reach RM30.8 billion by 2030.
Cradle Fund has funded over 800 Malaysian tech start-ups and currently holds the highest commercialisation rate, at 75%, amongst government grants in the country. One of the most notable start-ups that Cradle Fund has funded is Grab, initially known as MyTeksi.