This article first appeared in The Edge Financial Daily, on February 12, 2020.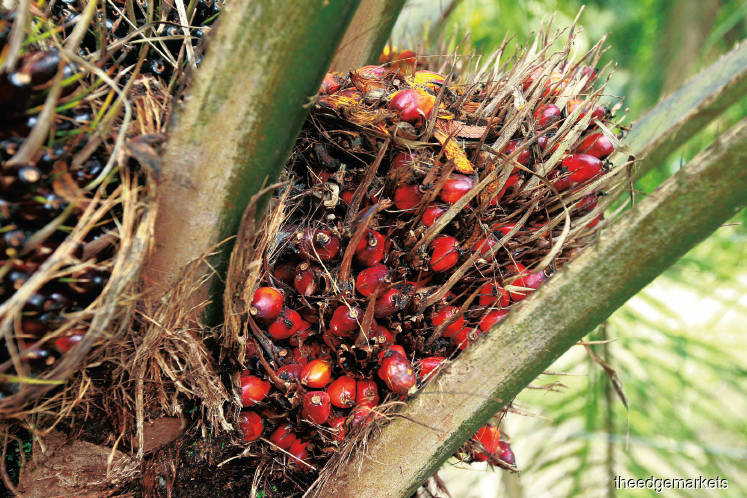 KUALA LUMPUR: Crude palm oil (CPO) supply for the first quarter of 2020 (1Q20) is expected to remain tight amid falling stocks and weaker production, analysts said.
CGS-CIMB regional head of agribusiness Ivy Ng said supply is likely to stay low due to a low fertiliser input a year ago, and falling stocks would likely support CPO prices.
"We expect CPO prices to trade between RM2,500 and RM2,800 per tonne in February 2020 and at an average of RM2,300 for 2020," said Ng in a note yesterday.
Affin Hwang Capital Research's Nadia Aquidah said anticipating a tight supply and lower stocks of eight vegetable oils, including palm oil, had positively helped prices since mid-October last year.
She added that weak CPO prices seen following the Wuhan virus outbreak are temporary, and that prices could recover due to anticipating a tight supply.
"Overall, our CPO average selling price assumptions are maintained at RM2,500 to RM2,600 a tonne for 2020 to 2021 [from 2018's RM2,079)," Nadia said in a note to investors.
To recap, Malaysian palm oil end-stocks fell for a fourth consecutive month in January — down 12.7% month-on-month (m-o-m) to 1.76 million tonnes, the lowest level in over two years.
In January, m-o-m production fell 12.6% to 1.17 million tonnes. Exports decreased 13.2% m-o-m to 1.21 million tonnes.
Ng said the fall in exports was mainly due to a decline in sales to China and India by 31% and 66% m-o-m respectively.
In addition, the lower exports were partly due to demand rationing following a sharp rise in CPO prices buoyed by weak supply concerns.
TA Securities Holdings Bhd analyst Angeline Chin said export data must be closely monitored, especially in the Wuhan virus context, as the outbreak is expected to disrupt demand from China.
Exports to India also reached a near 10-year low. As such, Chin opined that lower demand will certainly exert a downward pressure on CPO prices.
"We believe the concern over the virus outbreak in China may reduce demand for palm oil. Our average CPO price forecast of RM2,400 a tonne in 2020 is unchanged," said Chin in a note.
PublicInvest Research's Chong Hoe Leong noted some Chinese ports are being constrained due to transportation restrictions and labour shortages amid the virus outbreak in the republic, holding up the offloading of agricultural goods such as soy and palm oil.
"With mounting concerns over the virus outbreak, we believe exports volume to China in February is likely to slow down. Nevertheless, we reckoned a minimal impact on CPO prices given tightening inventory levels," Chong opined in a note on the sector.
MIDF Research's Martin Foo does not expect a significant reduction in inventory levels as a higher production cycle will kick in 2Q20.
That said, he expects a muted export growth due to challenges faced in India and China.
"While we applaud the government's effort to increase demand from other countries, we doubt it could make up for a possible demand weakness from the two main markets," Foo said in a sector note.
He also expressed concern that elevated CPO prices will make the commodity lose its appeal as feedstock for biofuel as CPO prices are trading at a premium to the latter.